Dubai is one of those cities in the world, which has the most number of expat residents. Along with this, it can be said that the city has a variety of cultural practices unique to every nationality living in the emirate.
These practices can be seen not only through the people's religious acts and practices, but these even extend to small things such as meal preparation and choices in food ingredients. And while there's perfectly nothing wrong with it for personal consumption, it remains questionable when served or offered commercially to the public.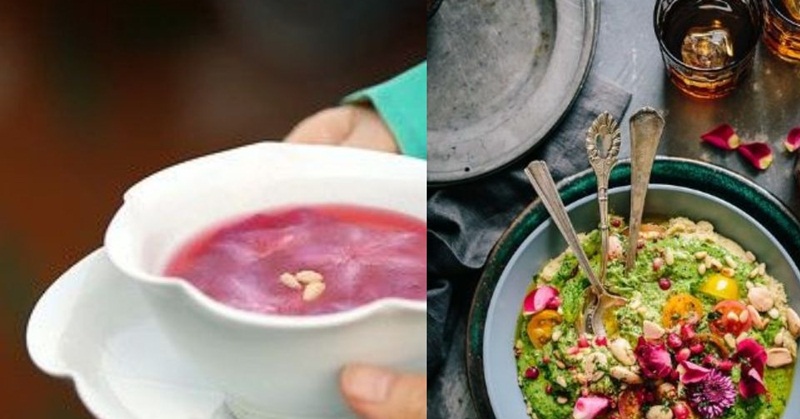 Dubai Municipality Bans Use of Natural Flowers for Food Preparation
In line with this, the Dubai Municipality has announced that starting July 14 (Sunday), the use of all kinds of roses and other flowers in preparing foods and beverages shall no longer be allowed in the city, as shared in a report by the Khaleej Times.
Based on a circular issued by the Dubai Municipality (DM), following a decision issued by the Food Safety National Committee, a notice has been issued to all food establishments advising them to stop using flower petals in their dining preparations.
Effective July 14 (Sunday), the Dubai Municipality has banned the use of 'all kinds of natural roses and flowers in the [preparation of] food and beverages which are offered to the public, whether by adding to the food or for any decorative reasons'.
Furthermore, the circular noted that the measure has been conceived and adopted to ensure food safety and quality. Legal action shall be taken against those who will be caught violating the new city ordinance.
Other than for cultural beliefs and practices, the use of organic produce including flowers is recognized by some people, especially those who subscribe to only consuming non-meat, organic food products.
However, for safety purposes, the Dubai Municipality has decided not to allow this practice for commercial purposes because there is no practical means to determine proper food preparation with the use of flowers as ingredients and garnishing.
Furthermore, no standards have been set when it comes to the use of these otherwise edible plant products. And as the practice of eating flowers is not common across many nationalities, the dangers of triggering medical conditions or health reactions such as allergies to these items may also not be well-known to the consumers. But for personal consumption, it is understood that consumers should have decent knowledge of these food products' benefits as well as potential dangers to health.
ALSO READ: Pergolas Restaurant Seafood Buffet in Roda Al Murooj