Pergolas is an all-day dining restaurant in Roda Al Murooj, a five-star hotel situated in the heart of Dubai, right across from the famous Dubai Mall the iconic Burj Khalifa! This restaurant is located at the lobby of the hotel and offers an amazing seafood night buffet every Tuesday. We were able to sample the offerings available and we had a great time.
This themed buffet offers an array of fresh seafood catch which includes a variety of fishes cooked in different styles, shrimps, prawns, clams, mussels, etc. and most especially Omani Lobsters. We were quite happy that there were plenty of choices available.
Pergolas Restaurant Review: Seafood Night Dinner
While guests would enjoy the luxurious hotel and apartment-style accommodations at Roda Al Murooj, visitors can come and dine at Pergolas anytime of the day. The restaurant serves a wide selection of local and international cuisines… for breakfast, lunch, and dinner.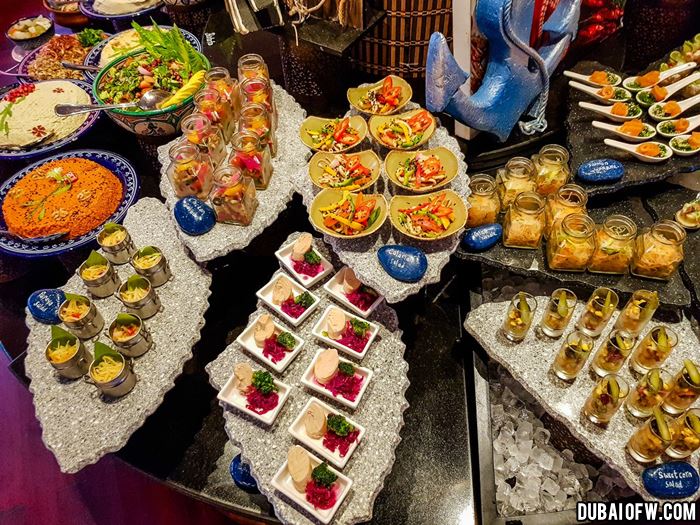 Roda Al Murooj offers several dining options, including the Circle Lobby Café, Ojos Café, Double Decker, and of course, Pergolas. Each restaurant features a unique theme, with signature dishes served to guests in dining areas as well as in outdoor terraces.
We have been to Pergolas restaurant twice and it's been a great experience to dine every instance.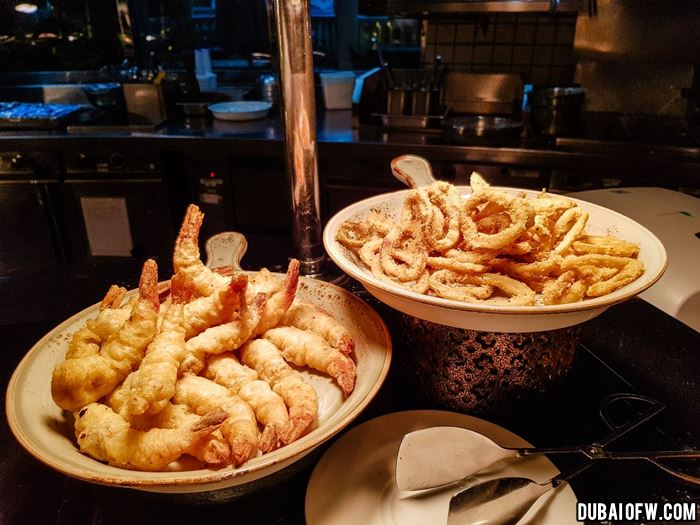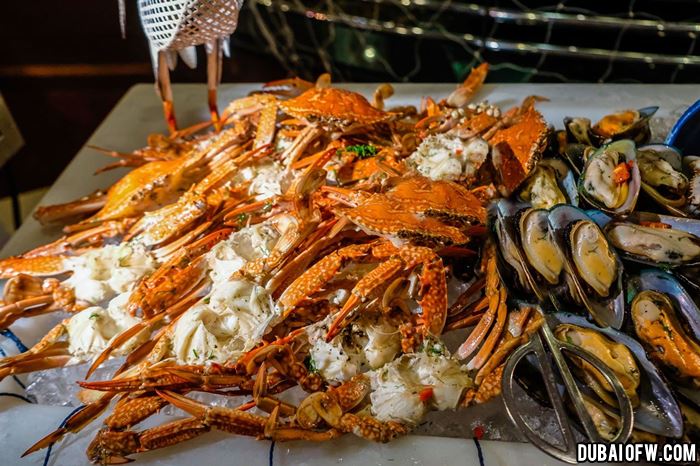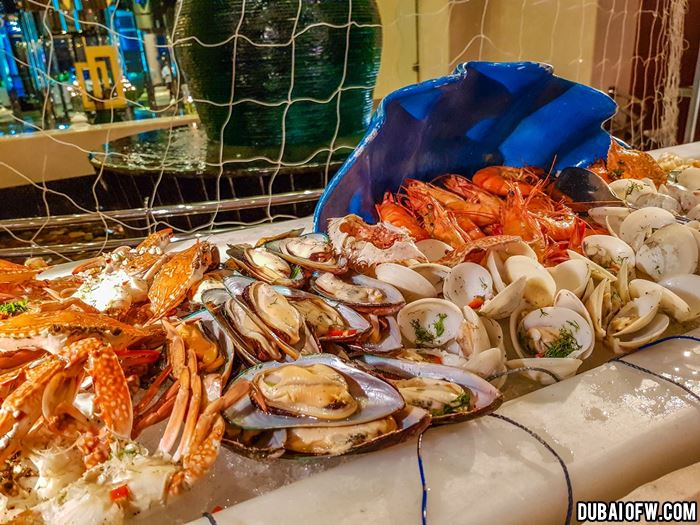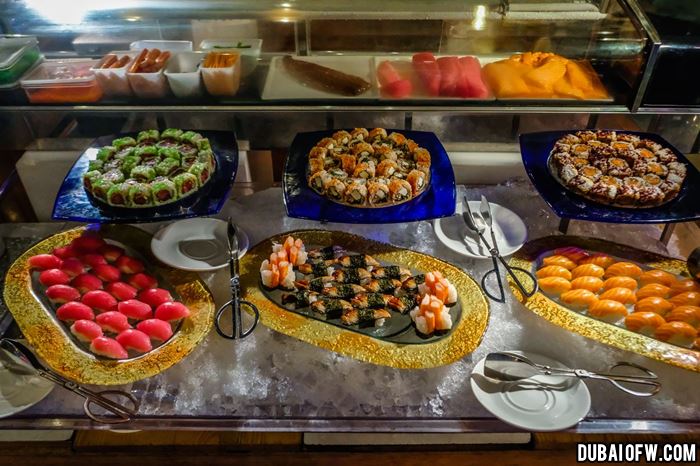 "Dining In" or "Al Fresco"
Pergolas is located at the hotel's lobby level, where it features not only one — but several cooking stations — all in one place! Guests can opt to dine in the spacious restaurant, or have their food served "al fresco" in the outdoor terrace where they can enjoy the fresh air. During summer season though, it's best to dine inside to avoid the extreme summer heat.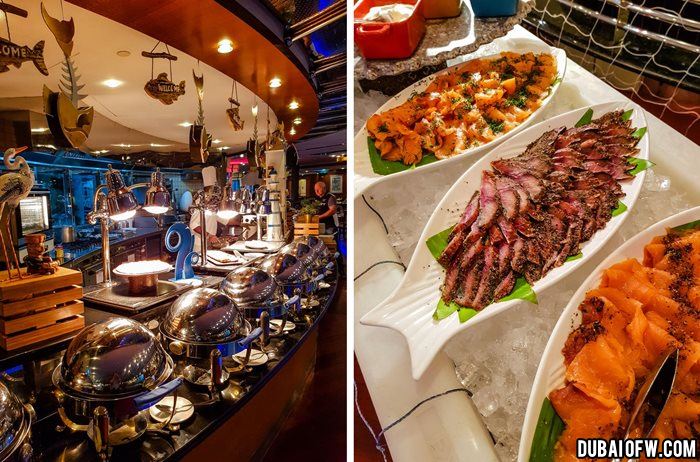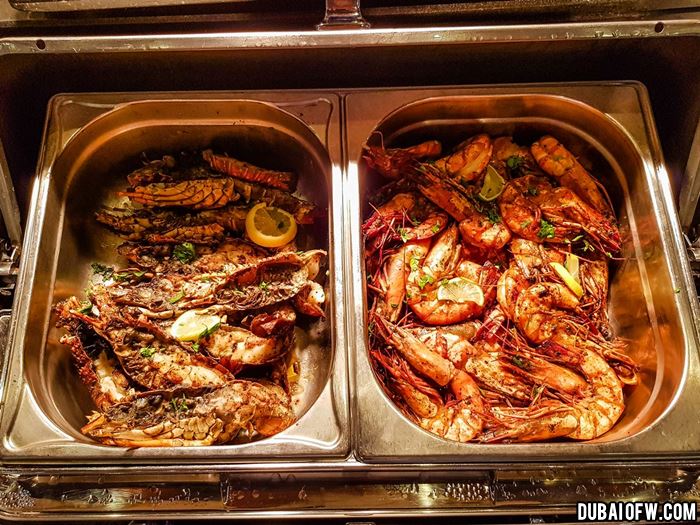 Variety of Culinary Delights
The restaurant serves a variety of cuisines, including Arabic, Indian, Japanese, and Italian — each featured in a "live station" spread across the restaurant. Just imagine sampling dishes at the Indian buffet, Mediterranean station, Seafood corner, Tex-Mex corner… the list goes on!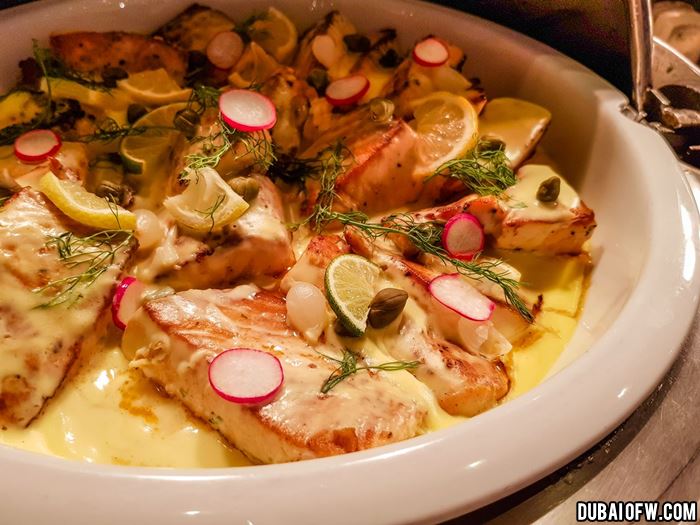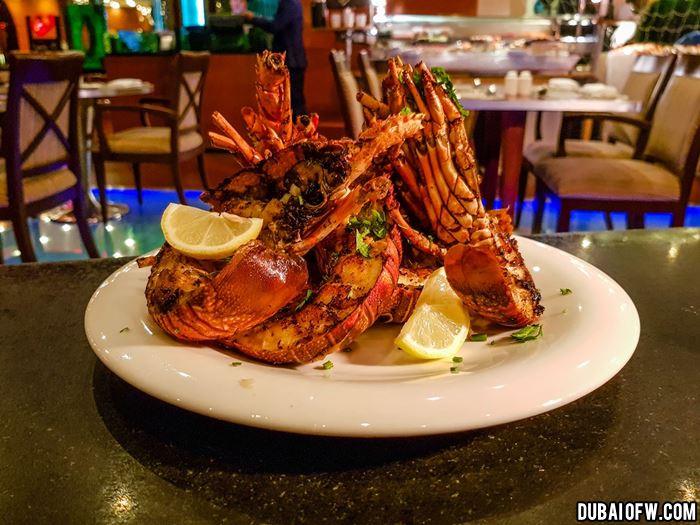 Speaking of seafood, Pergolas hosts "Seafood Night" every Tuesday, serving Omani lobsters, oysters, sea bass, or whatever happens to be the special "catch of the day." Pair these up with your choice of soft, house, or premium beverage for a wonderful evening!
In case you cannot visit on a Tuesday, you can also check it out every Friday where the restaurant offers a "Summer Brunch," where you can sample different kinds of pasta, salads, breads, cheese, cold cuts, and sushi. Don't forget to visit the Dessert counter where you can try delectable sweets and treats. Yum!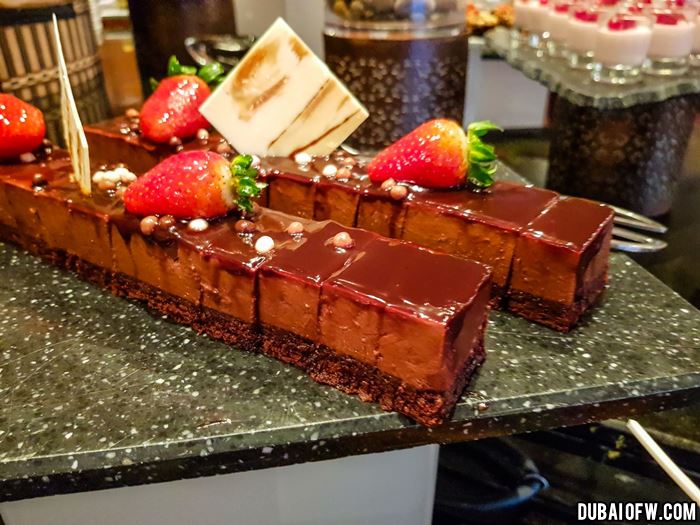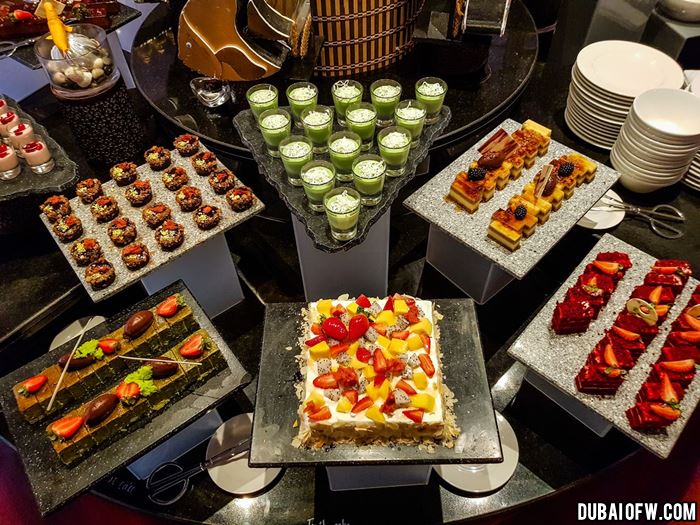 Opening Hours & Prices
Pergolas is open daily, from 6:00 am to 11:30 pm. Throughout the week, guests can also take advantage of these special offerings and the corresponding prices per person:
Seafood Night – Tuesdays, 7:00 pm to 11:30 pm
AED 220 – inclusive of soft beverages
AED 299 – inclusive of house beverages
AED 370 – inclusive of premium beverages
Summer Brunch – Fridays, 12:30 pm to 3:30 pm
AED 180 – inclusive of soft beverages
AED 280 – inclusive of house beverages
Business Meets Lunch – Sunday to Thursday, 12:00 pm to 4 pm
AED 69 per person (for a special, two-course meal)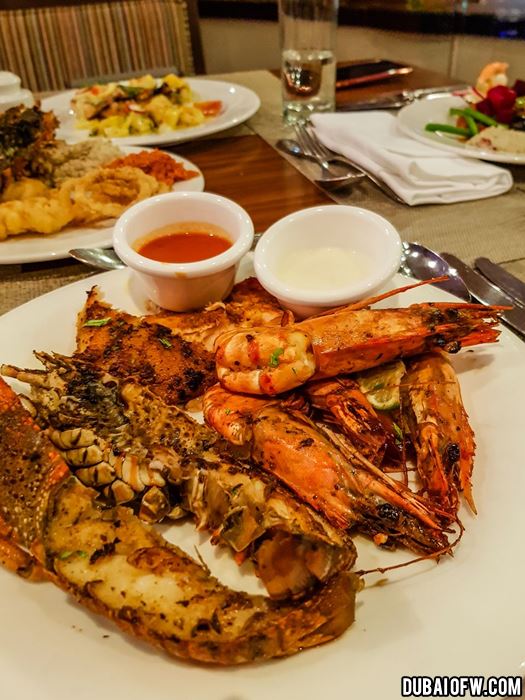 Contact Information – Pergolas Restaurant
Address: Lobby Level, Roda Al Murooj Hotel, Al Saada St. (opposite Dubai Mall), P.O. Box 117546, Dubai, UAE
Telephone: +97143073577
Email: pergolas.almurooj@roda-hotels.com
Website: http://www.roda-hotels.com/al-murooj/restaurants-bars/pergolas/
Google map:
Video: Pergolas Restaurant in Roda Al Murooj
To get a glimpse of the food and ambiance at Pergolas restaurant during seafood night, check out this cool video:
When you're planning to have breakfast, lunch, or dinner in style, Pergolas restaurant in Roda Al Murooj offers plenty of dining options! Meanwhile, here's a list of great places to visit in Dubai that you definitely shouldn't miss during your stay in this emirate!