The Philippine Consulate General in Dubai and the Northern Emirates announced that all applications of extension of passport validity were accommodated last 30 December 2015. After this date, no extensions of passports will be granted unless authorized by the Department of Foreign Affairs.
Those passports that need extension due to various emergencies are usually granted this request but please be advised of this announcement by PCG Dubai. Better to renew your passport early.
When to Apply for a Passport Renewal? 
The Philippine Consulate embassy in Dubai is encouraging our kabayans whose passports are about to expire within 8 months to apply for a renewal of passport and schedule your appointment to avoid inconvenience in the future.
How to Renew Your Passport? Here's a step by step guide – How to Renew Your Philippine Passport in Dubai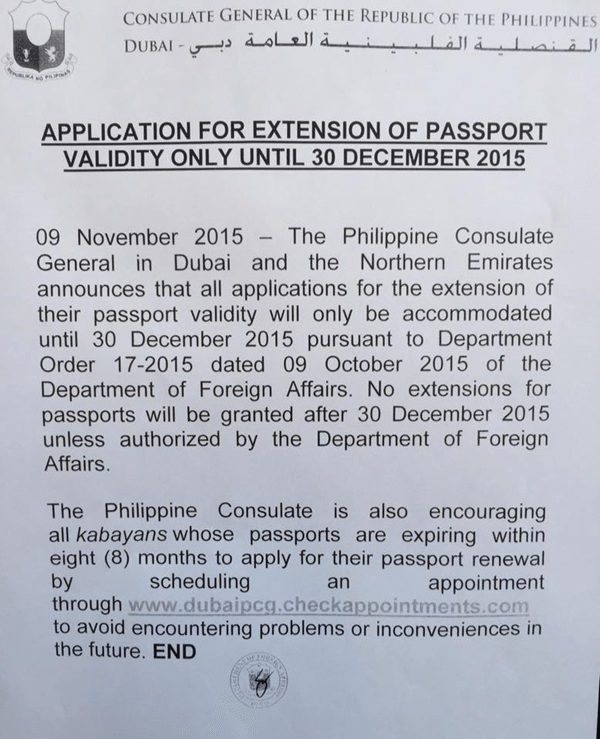 Announcement by PCG Dubai
Please be advised that you should book an appointment earlier because sometimes the nearest dates might not be available. We've had some Filipinos who tried to book an appointment online and the next 2 months were not available because it's already been filled by other applications. Sometimes, it takes 3 months or more for the vacant spot so better to renew your passport early.