Are you looking to set up a restaurant business in Dubai? The restaurant business in Dubai is a fairly lucrative industry. The expo 2020 and the government initiatives to promote more sustainable and healthier agricultural production in the UAE opens up lot of business opportunities for the food industry. In order to set up a restaurant business, you have to obtain a restaurant license in Dubai.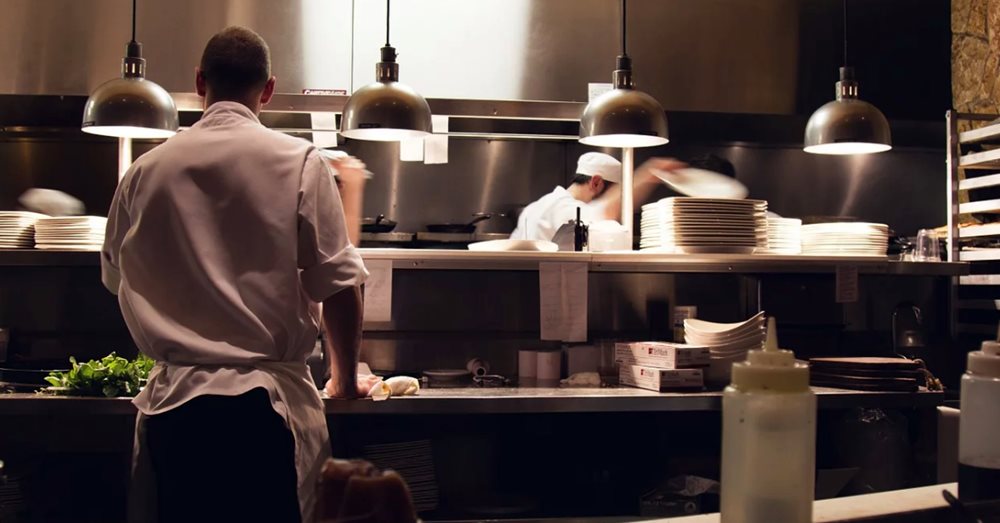 If you are setting up a restaurant, do not go the traditional way of setting up a brick and mortar restaurant. You must differentiate yourself not just on the basis of cuisines but on the basis of idea itself. There is enough competition in the field of the food business.
If you want to stand out, you must have a value proposition which is a unique business concept or an idea. These ideas also help people to get started with a food business with low set up costs upfront. Here we list a few ideas which you can consider before opening your dream restaurant.
1.) Food Truck business
This is a no brainer. This one grabbed the spot on the list because of the current scenario in Dubai. With expo 2020, Dubai will witness a rise in demand for food truck licenses. Expo 2020 provides a platform for startups and well-established food businesses to showcase their products to the world. It is attractive because of its low overhead costs. You just need a truck to literally get started with a food truck business.
2.) Food kiosks
You can find food kiosks everywhere in Dubai. Be it malls, outdoor parks, walks, etc. It takes spot in this list because starting a kiosk will have less setup, operational and infrastructural costs than setting up a restaurant itself. You can literally place a kiosk in the middle of a busy mall, or an open park, tourist spots, shopping centers, etc. Your brand will get exposure to a huge number of people and this, in turn, will help you sow the seeds of starting a fully equipped restaurant business.
3.) Cloud kitchen
The concept of cloud kitchen is on the rise in the UAE. It is nothing but a restaurant kitchen that only accepts delivery orders and there is no dine-in facility. With the rise of delivery apps like Swiggy, Talabat, Deliveroo in the UAE, we can conclude that more and more people prefer food delivery services to dine-out services. It is a low risk and high-profit business. Few major market players are dominating the industry now. The low infrastructure and operational costs, make it an attractive option for investors.
4.) Meal- Plan Programs
Be it fitness, beauty or wait-loss, a meal planning program is a great way to reach out to all the fitness freaks and clean eating folks out there. Under this program, you will have a menu to serve people breakfast, lunch, dinner, and snacks. Most of them deliver all the food packages at the start of the day. This helps people to not binge eat and have meals that will ultimately contribute positively to their lifestyle goals. Gen Y and Gen Z prefer this service because it saves them time, money and energy from planning and cooking meals. This stops them from having food from outside and maintain a healthy lifestyle.
5.) Organic food shop
As we move towards a healthier lifestyle, there is a high demand for fresh organic food to be served in our locality. Everyone is becoming informed about the ill-effects of having fast food. If you set up restaurants that only serve food that is made out of farm-fresh, locally produced, organic ingredients, people will just love it and would be eager to try it out. This can give you an edge over other restaurant businesses. Well, who wouldn't be interested in yummy organic food?
6.) Pet-food Bakery
An exclusive shop for pet food could be a good niche for your restaurant business. Not many cafes and restaurants in Dubai are pet friendly. So, owning a pet-friendly bakery can be a good option. There are chances for you to dominate the market because of the low competition level. The demand is likely to increase because of the increase in pet registration in the UAE. Always make sure to set up the bakery close to pet- friendly spots in the UAE. That is where your potential pups are likely to hang out more.
7.) Gluten-free food business
This is a day and age where gluten-free supermarkets and gluten-free bakeries are quite popular. Even in Dubai, there are a handful of restaurants and cafes that offer gluten-free dishes and sometimes even gluten-free food on demand. Opening a gluten-free restaurant will benefit the celiac diagnosed and gluten-intolerant people. And all those people out there who are looking to cut down gluten will be definitely interested in this concept.
8.) Pop-up kitchen
A pop-up kitchen is a temporary restaurant set-up in any possible location. It helps people to try out their creativity with low investment. People venture into pop-ups for different purposes. In order to do a test-run on a new recipe or to attract investors for setting up a full-fledged restaurant. It is similar to a food truck but unlike food trucks, pop-ups have visibility throughout the year, whereas, food trucks can have downtime during the summers.
Get started on your entrepreneurial journey with these amazing ideas. Setting up a restaurant should not always be limited to a traditional setup. There is a wide range of possibilities and opportunities that you can try out in Dubai, UAE.