"Dubai has a lot of opportunities, you just have to be patient and faithful," shares Nikki, our latest OFW feature. Hailing from the captivating province of Bohol, Philippines, she has been living in Dubai since 2011. For 10 years now, she has also been happily married to her loving husband; they have one beautiful daughter.
According to Nikki, she holds a degree in Nursing, but job opportunities had led her to administrative and executive roles instead. After several years of being employed, she and her husband eventually decided to venture into business. Today, they are the proud owners of a restaurant in Dubai. That's right! The Catch Seafoods and Grill is a Filipino-owned restaurant that serves a variety of seafood and meat dishes, too.
In this feature article, Nikki talks about her experiences, from deciding to "step out" of her comfort zone by going abroad, to exploring and seizing the exciting opportunities that Dubai has to offer. After more than a decade, she is happy to say that all their hard work has paid off! Business is thriving, and they have bigger plans for their restaurant and staff, whom they consider as family. Keep on reading to learn more about Nikki and her inspiring OFW story!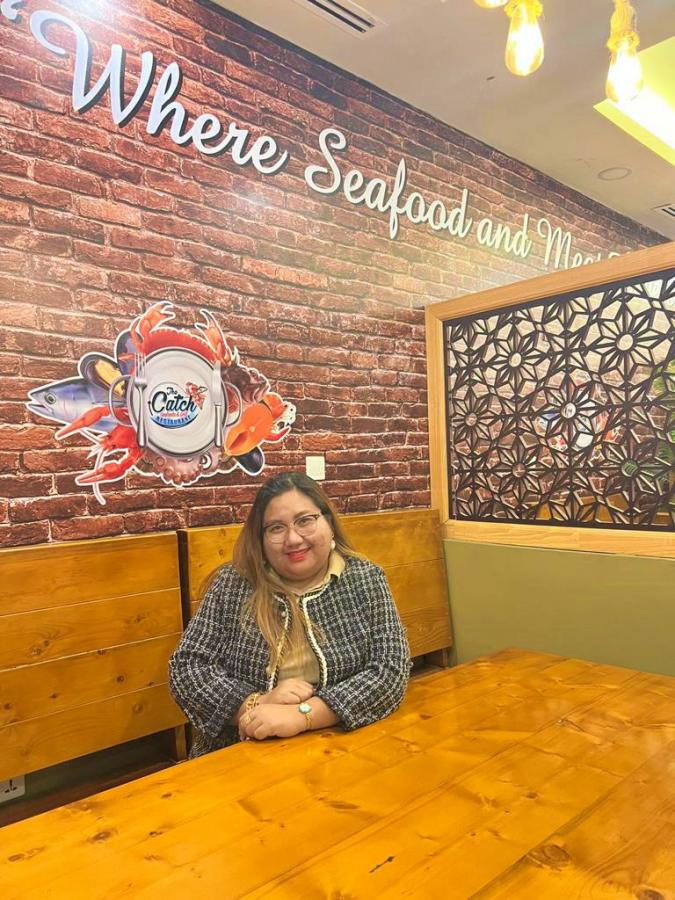 OFW Feature: Nikki, Co-Owner of The Catch Seafoods and Grill Restaurant in Dubai
Name: Nikki Ann Nuneza
Age: 31 years old
Current Profession: Co-Owner of The Catch Seafoods and Grill Restaurant
Education: Bachelor's Degree in Nursing
Years in Dubai: 12 years
1. Tell us about yourself.
Hi, I am Nikki Ann Nuneza, 31 years of age, happily married to my loving husband of 10 years and a mother to our only daughter. I came from the beautiful province of Bohol, Philippines and graduated with a degree in Nursing. However, I didn't pursue this profession; instead, I got myself into executive and administrative roles. I came here to Dubai last 2011, so that's 12 years of thriving and establishing a future in the UAE.
2. Why did you come to Dubai?
Like any other Filipino expat, I came here mainly because I wanted to earn more than what I could if I had stayed in the Philippines. We all know that life back there is not filled with opportunities, so I decided to step out of my comfort zone and take risks in this city full of opportunities and growth.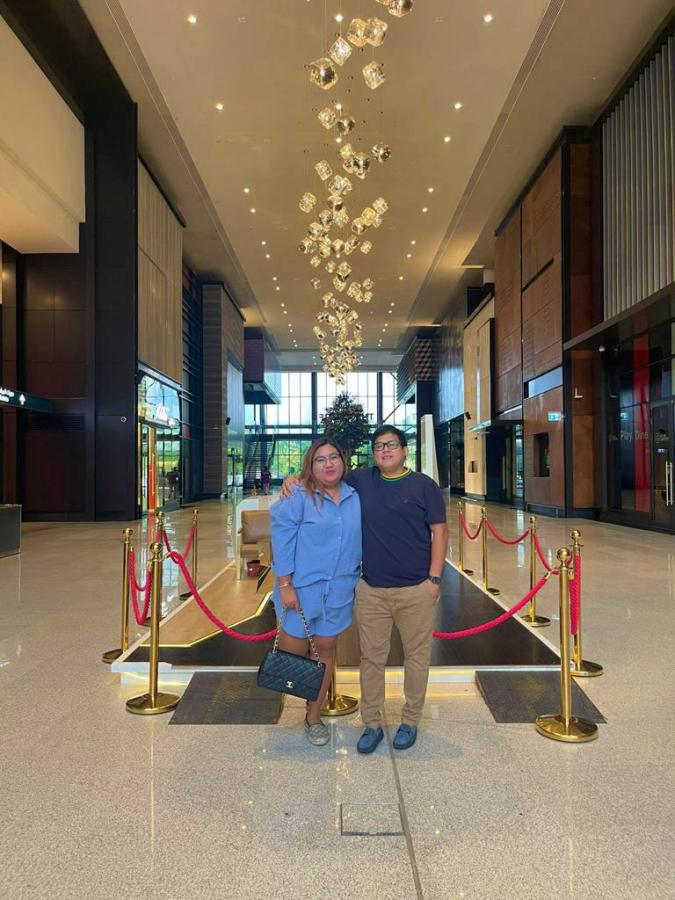 3. What were your previous jobs?
When I first got here in Dubai, I worked as an Account Executive in a Marketing Firm handling Blackberry. After spending 4 years with them, I was given a better opportunity with MetLife Insurance and worked as an Executive Assistant up until I decided to get into business.
4. How do you find your current job? Are you happy/satisfied with it?
Now that I'm a business owner along with my husband, I find our business challenging yet fulfilling at the same time. Challenging in the sense that we are still trying to make a mark in the food industry and there are well-established competitors.
But we're happy and satisfied with the thought that we are able to provide employment opportunities to people and that alone makes us fulfilled. It felt like we were an instrument for other people to succeed somehow and it's one of the reasons why my husband and I stay motivated to thrive and make our business grow. We treat our people like family so our success is theirs as well.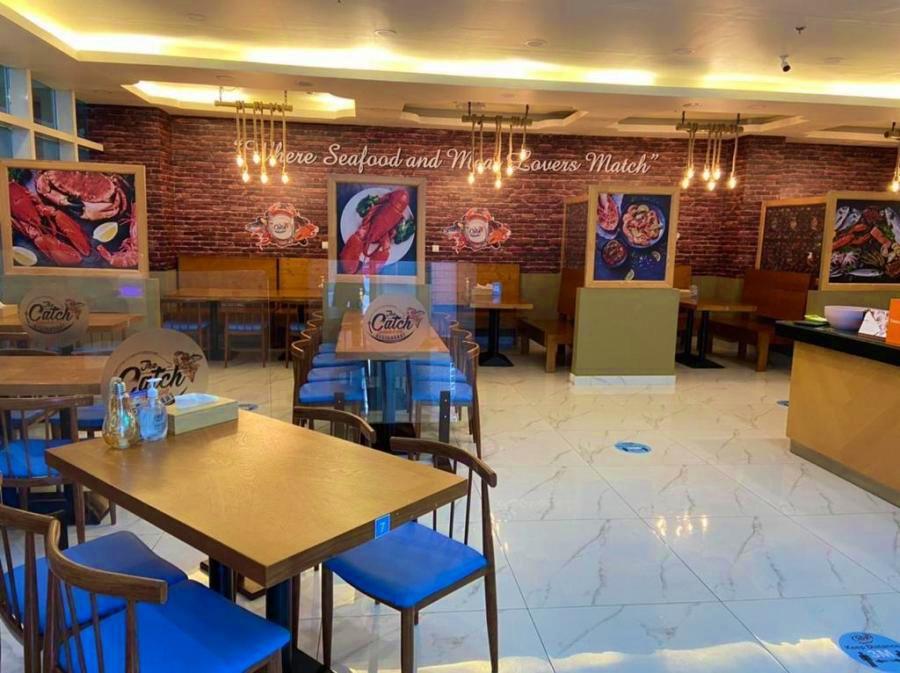 For more than a decade here in Dubai, I can proudly say that all our hard work has paid off. Aside from being able to save to venture into a restaurant business, we were able to invest in a sub-leasing business that helped with our finances. Back home in the Philippines, we were also able to invest in lots and a humble abode that we can call "our home."
6. Is it difficult to live in Dubai? What are your struggles?
Honestly, it's not all roses to live in this beautiful city. Everything here is expensive and if you don't know how to manage your finances, you will really end up with financial struggles. Like any other expat, we struggled with finances but somehow, we are a firm believer that God will provide as long as you work hard for what you want and so, we were able to move forward and carry on. Life outside work is making sure that we get to spend time with our family and the people that matter.
7. What do you like about Dubai?
I like Dubai mainly because everything is convenient and accessible. From basic necessities to business processes, etc., everything is within your arm's reach. You do not need to go through to extremes just to get what you need. Also, I like Dubai for its government. Their law enforcement is commendable and I love how the government takes care of its citizens and residents.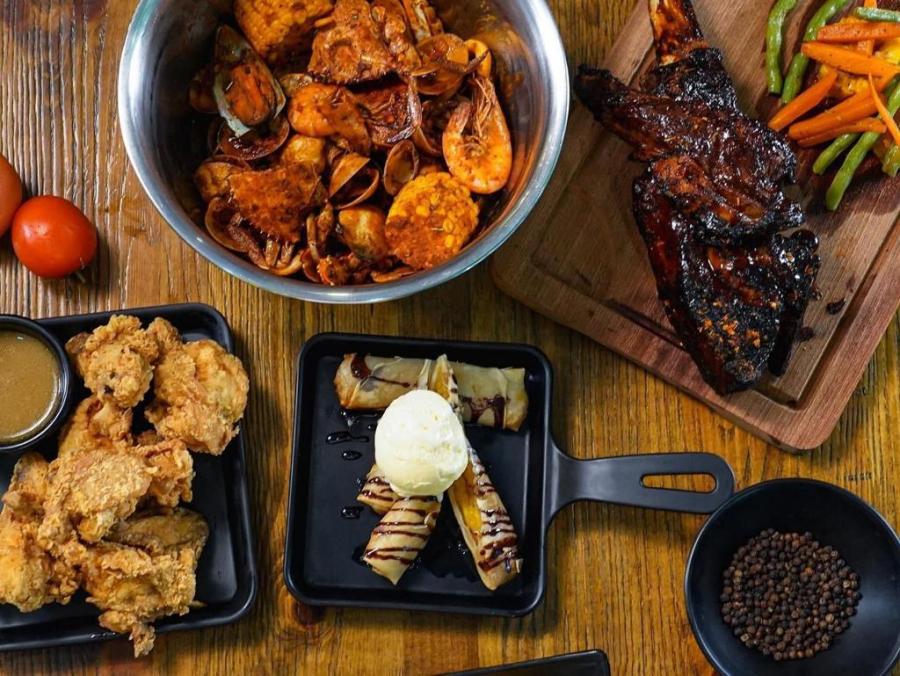 8. What do you NOT Like about Dubai?
None really. It's just that it's far away from home (Philippines) which makes me homesick sometimes because of my parents.
9. What are your plans for your career/family/future?
Like any other business, we plan to branch out and establish in other locations around Dubai. God willing, we want to open in other emirates as well. For my family, I plan to manage my time well in spite of being busy so we can bond and enjoy quality time, apart from just making a living.
10. You have any tips for kabayans when working/finding work/living in Dubai?
One piece of advice for my fellow kabayans is to never give up. Dubai has a lot of opportunities, you just have to be patient and faithful. There might be struggles and problems along the way but never ever let them hinder you from achieving your goals. God sees and He will always reward you for your hard work.
Follow "The Catch Seafoods and Grill" Restaurant Online
For those of you who haven't checked us out, this is your sign to visit "The Catch Seafoods" restaurant. Show us some love and help your fellow kabayans in achieving their dreams! Like and follow us on social media to learn more about our latest features and promos!
Website: The Catch Seafoods and Grill Restaurant
Facebook: The Catch Seafoods and Grill Restaurant
Instagram: @thecatchseafoods
Twitter: @TheCatchSeafood
TikTok: @thecatchseafoods 
—————-
*Photos provided by Nikki
Are you an expat in Dubai? Do you want to be featured in the website? Send us an email telling us you want to be featured at admin@dubaiOFW.com and we will send you the set of questions! Let's help other Pinoys who want to come to Dubai understand what life in the UAE is like through your story.