Living and working in another country can be quite difficult. In the UAE, particularly in Dubai, life can be quite challenging if you're used to how things work in the Philippines. In many cases, you need to survive to thrive in the great city of Dubai.
If you're a newcomer in Dubai, don't worry. Thankfully, there are many OFWs who are willing to help you through your first few months in the metropolis. Some, including the one featured in this article, post YouTube tutorials and tips for living in Dubai.
Disclaimer: The information posted here is based on the personal experiences shared by the OFWs in the videos below. Please let this post serve as a guide only. If you have specific questions, you may ask the OFWs by commenting on their videos on their accounts.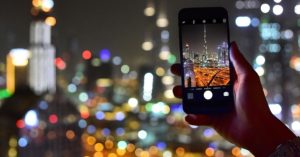 How to Live Through Your First Few Days in Dubai
This article features the survival tips shared to us by NorInRealLife, an OFW in Dubai who graciously shared his best practices. You may have heard of these tips before, but they are so important that they need to be emphasized and compiled in this useful list.
1. Save money
Dubai is one of the most expensive cities in the world. If you didn't have the habit of saving before, you should start saving now. You need money to pay for your house, food, accommodation, transportation, and more.
On top of your daily expenses, you need to save some for your family back home, your savings and your emergency fund.
2. Bring Philippine products
NorinRealLife says your first few weeks in Dubai might give you a culture shock, and you'll definitely miss certain foods from home.
Consider bringing food, medicines, clothing, from home.
3. Prepaid SIM is better
It's better to have a prepaid sim that doesn't tie you up with any long term communication contract.
That's because you're not really sure for how long you'll be staying in Dubai.
Besides, prepaid sims in Dubai have lots of cheap deals for calling and texting, which you will definitely need when you're using data or contacting your potential employers.
4. Know more about the company you're applying in
NorinRealLife says that you really need to know your salary, nature of work, and other important details before saying yes to a job offer.
If you feel that you can wait a little longer for a better opportunity, do so.
5. Make sure your accommodation is affordable
Some employers provide free accommodation and even transportation.
If not, then you must find accommodation that is relatively affordable.
That's quite a challenge since some bed spaces in Dubai are even more expensive than apartment rentals in the Philippines, although the salaries are much higher in Dubai as well.
6. Look out for shopping sales
NorinRealLife says that most shopping discounts and bonuses happen during the weekend.
Watch out for holidays, as well.
You can also try shopping online; sometimes items are sold cheaper online.
7. Use mobile apps for paying bills
Be on the lookout for discounts online.
Groceries are sometimes sold in bulk online; this save you lots of money.
Online banking rates for sending or transferring money may be the same, but at least you don't have to spend to go to actual banks.
8. Learn to say no
Just stick to your budget. NorinRealLife reminds us that if you can avoid buying something, do so. Sometimes we have to say no.
One thing that NorinRealLife does to avoid temptation is turn off his notifications for online selling apps like Amazon.
9. Keep in touch with your family
Loneliness and depression is a real thing when you're working alone in another country.
One way to deal with this is to talk to your family and friends online.
You need a support system. Even if they're thousands of miles away, you can at least see them and talk to them through video calls.
You can also get a life outside the four corners of your room, so try to make new friends and enjoy the outdoors.
10. Stay healthy
Eat healthy food and relax when you are stressed.
NorinRealLife recommends that after a stressful day at work, go home to comfort food, watch movies and basically just entertain yourself and rest.
There will be rough days as an OFW living and working in Dubai, but with these tips, life will be a lot easier. Remember why you're in another country. Think of your inspiration, dreams and goals.