On Sunday (July 30, 2023), UAE astronaut, Sultan Al Neyadi, shared a fascinating image of the tiny yet potent Taal volcano, a well-known active volcano in the Philippines. This view of the volcano was captured from space and was shared on his social media platforms, capturing the attention of his global followers.
From his orbit aboard the International Space Station (ISS), Emirati astronaut Sultan Al Neyadi has gifted the world a closer view of Earth's dynamic landscapes.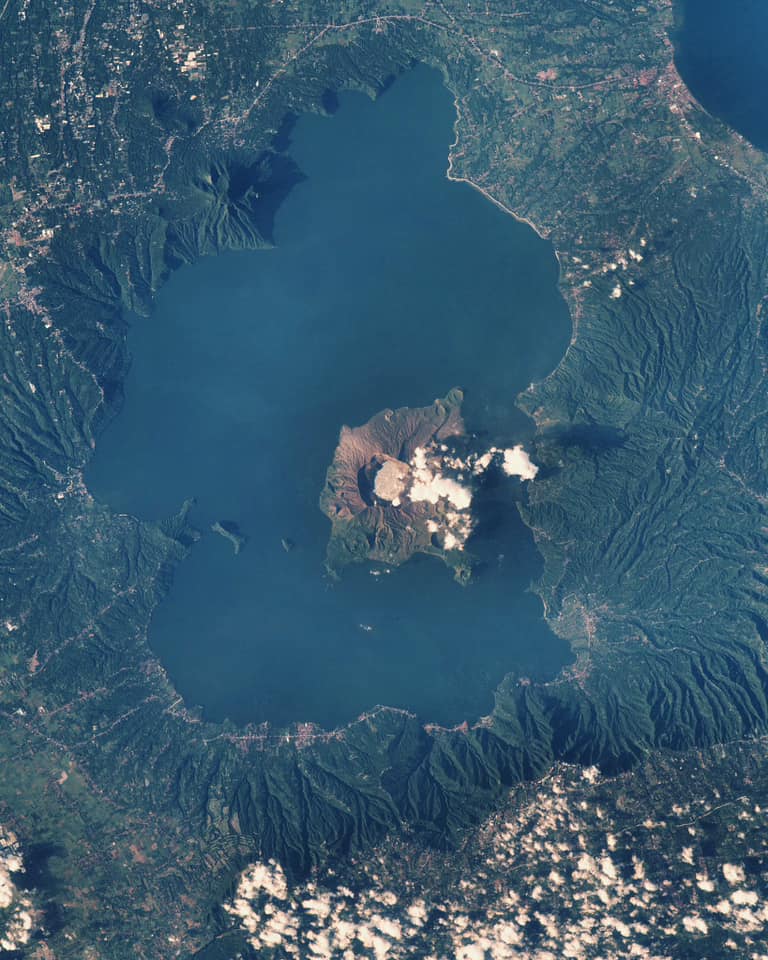 A Closer Look at Taal: A Small, Yet Dangerous Volcano
Dr. Al Neyadi's social media posts are not just about sharing images. They also serve as a bridge connecting him with people back on Earth. His latest post started with a greeting to the people of the Philippines, "Kamusta Pilipinas," which translates to 'How are you, Philippines?'.
Taal volcano, despite its small size, has proven itself to be a formidable force of nature. The Philippines' Institute of Volcanology and Seismology has previously classified it as a "very small but dangerous" volcano. It is also recognized as a "complex volcano" because of its multiple eruption points.
The UAE's pioneering astronaut is nearing the end of his extended mission aboard the ISS. Having arrived on March 3, he has been on the longest mission from the Arab world and is slated to return to Earth next month.
Last Friday, Sultan Al Neyadi shifted his lens from volcanoes to wildfires, sharing vivid pictures of fires devastating Greece and Turkey. He expressed his solidarity with those affected and acknowledged the efforts of frontline workers battling the blazes.
Check out his Tweet below:
Kamusta Pilipinas! 🇵🇭
I captured this image of Taal Volcano, one of the smallest volcanoes in the world and the 2nd most active one in the Philippines 🌋 from the ISS.
The deeper we look at Earth from space, the more we understand its unique geographical diversity  🌍. pic.twitter.com/mvwPi67U9H

— Sultan AlNeyadi (@Astro_Alneyadi) July 30, 2023