Leading to the first Emirati space mission to the International Space Station (ISS) in September, the UAE government pushes through with initiatives that would further cement the country's position in the field of space science while addressing national key issues such as security and safe governance.
This year proves to be an exciting time for Emiratis as the country gears up in support of its first Emirati astronaut set to embark on his first space mission to the ISS late this year. Furthermore, the government does not seem fully satisfied with this feat yet to be accomplished, as more initiatives set by the Mohammed Bin Rashid Space Centre (MBRSC) are being developed in the pipeline.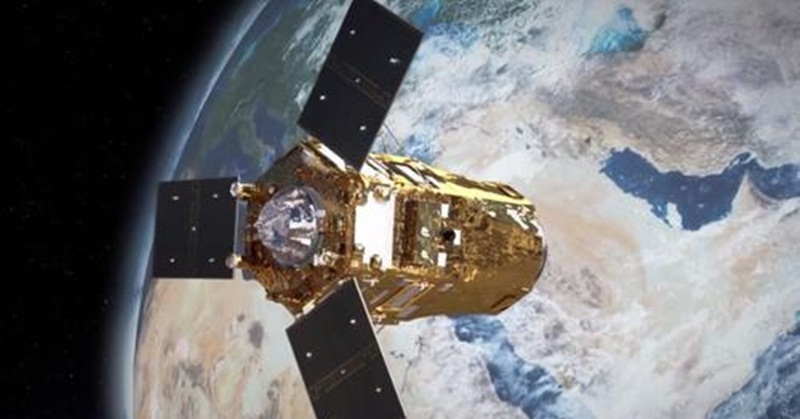 UAE to Launch 'Falcon Eye' Satellite to Boost National Security
In line with this, the UAE government announced that its newest satellite, "Falcon Eye" will be launched into orbit on Saturday (July 6), where it will collect data that will be used to "strengthen national security", as shared in a report by WAM.
Falcon Eye, the UAE's fourth reconnaissance satellite, will be launched into space from the French city of Guiana in South America this week after it was transported from Toulouse, France, where it was manufactured, on June 1.
According to the report, the satellite will collect images from around the globe for military and civilian use for the next 10 years.
The satellite has a high-definition imaging system and a mobile station capable of sending and receiving images from any region around the world.
Following its launch into space this weekend, the Falcon Eye will be the UAE's 10th satellite to be sent into orbit. The country is looking to launch two more satellites by next year.
The images the Falcon Eye will gather will be used for mapping, agricultural monitoring, urban planning, urban regulation, as well as natural disaster prevention and management. These images will also be used to observe changes in the environment, desertification and monitor the UAE's borders and coasts, thereby ensuring maximum security in its territories.
Furthermore, the satellite will provide high-resolution images and maps to the UAE Armed Forces which they can utilize to "efficiently and professionally carry out their tasks for the national government."
The launch can be watched live on the Arianespace website or via its YouTube channel. The stream will begin 15 minutes before lift-off, which is scheduled at 5:53 am UAE time.
ALSO READ: [LOOK] Logo of First Emirati Space Mission Pays Tribute to Sheikh Zayed