The New Year holidays for the public and private sector have been announced. Public sector holidays in the UAE will be on 31st December 2017 and 1st January 2018. For the private sector, the holiday is on 1st January 2018. The Federal Authority for Government Human Resources (FAHR) made the announcement through a circular that they issued recently.
Related Post: Light Show in Burj Khalifa Open New Year 2018
This means that government employees will enjoy a four-day break: 29th and 30th December (Friday-Saturday weekend), while most private company employees get 3 days (Friday and Saturday + Monday).
Work is set to resume on 2nd January 2018. To plan your vacations, you might want to check out the list of public holidays in 2018 as well.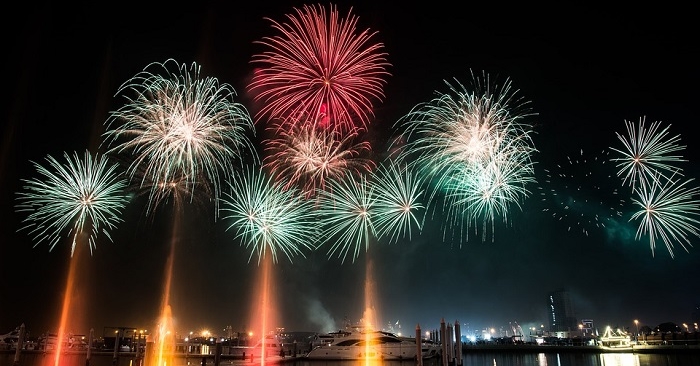 UAE New Year Holidays Announced
The four-day New Year break applies to the UAE's Federal Ministries and related agencies. After the holidays, those who are working in the public sector shall resume official duty on 2nd January 2018 (Tuesday).
Meanwhile, the New Year holiday for the private sector  will have the 1st January 2018 (Monday) as a holiday. To all expats who will be working on the said date, please be advised of the additional pay that you should be getting as compensation on working during a holiday.
Regarding the occasion, the FAHR extends their congratulations to: President His Highness Sheikh Khalifa Bin Zayed Al Nahyan; Vice President and Prime Minister of the UAE and Ruler of Dubai, HH Sheikh Mohammed Bin Rashid Al Maktoum; Abu Dhabi Crown Prince and Deputy Supreme Commander of the Armed Forces, HH Sheikh Mohammad Bin Zayed Al Nahyan; Supreme Council Members and Rulers of the Emirates; citizens; and residents.
As 2017 comes to a close, we are all looking forward to an exciting and prosperous 2018. But before we celebrate, let us take advantage of the year's biggest shopping events! These include a 12-hour mega sale on 26th December, which will kick off the much-awaited Dubai Shopping Festival.