There are different modes of transport in Dubai, but if you drive a car, you'll need to upgrade your plate soon. The Roads of Transport Authority (RTA) recently announced that all motorists with owned registered number plates from A – Z should upgrade these to the new design.
Car owners with owned registered number plates can now go to any RTA-affiliated vehicle testing and registration centre to upgrade their plates. Meanwhile, motorists who have unowned number plates with codes A – C can upgrade to the new design starting May 2018.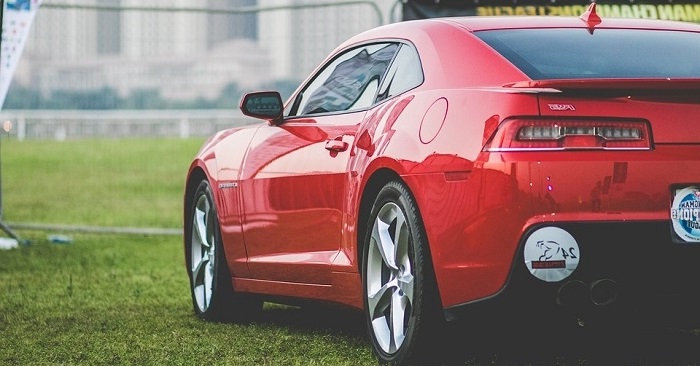 Guide to Upgrading Your Car Plate
According to RTA, car plates will be upgraded in phases over the next 2 years (see Infographic below). Starting January 2019, plates with codes D – I need to be replaced. Plates with codes J – O should be replaced starting January 2020, whereas plates with codes P – Z need to be replaced starting January 2021.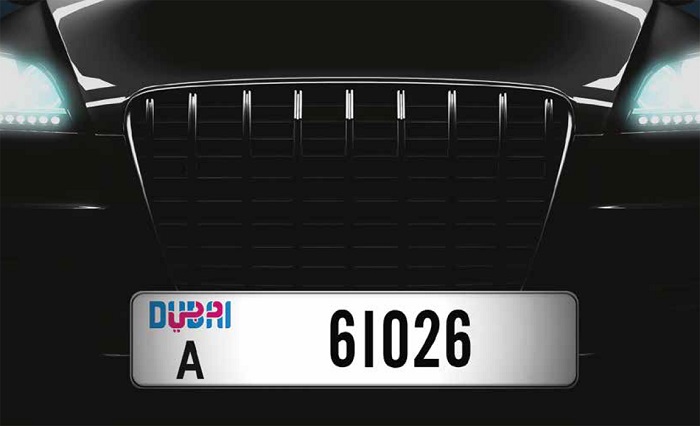 Notably, those who have owned number plates can upgrade now by following these steps:
#1 – Log in to the RTA website.
#2 – Enter your vehicle and plate details.
#3 – Choose a plate style.
#4 – Add the coloured Dubai logo (for an extra cost).
#5 – Indicate the RTA centre where you can exchange your current plate for the new one.
#6 – Pay for the service fee. The total cost will depend on the plate's size, colour, and design:
Short Plate: AED 35
Long Plate: AED 50
Sticker: AED 10
Luxury Plate: AED 500
Dubai Logo: AED 400 (for new plate numbers)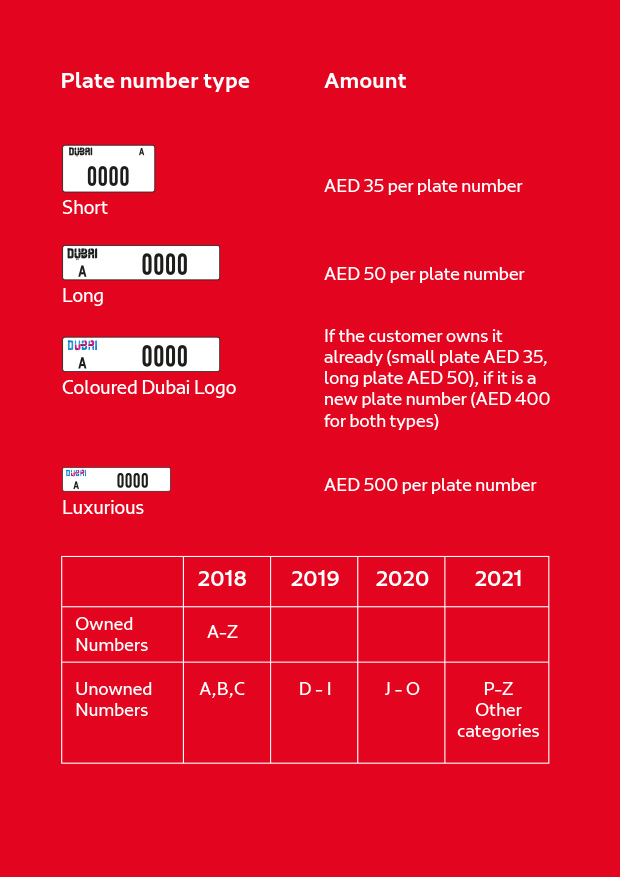 Don't forget to upgrade your car plate soon! On the other hand, if you are planning to apply for a driving license in Dubai, here's our guide to getting a driver's license, which you will need to renew every 5 years while residing in the emirate.