Al Fardan Exchange is one of the UAE money exchange centers and was established in 1971. They have played a big role in assisting communities through financial services, money transfers, foreign exchange and etc. With many strong connections from over 150 global corresponding banks, financial institutions, or financial providers, every transaction would seem flawless.
Also Read: List of Al Rostamani Exchange Branches in UAE | Al Rostamani Dubai, Abu Dhabi, Sharjah
As one of the most-known financial foreign exchange in the UAE, we have checked and collected information on where to visit for your convenience. Al Fardan Exchange has been able to meet its customer's needs when it comes to financial services and more. Here's the list we have gathered.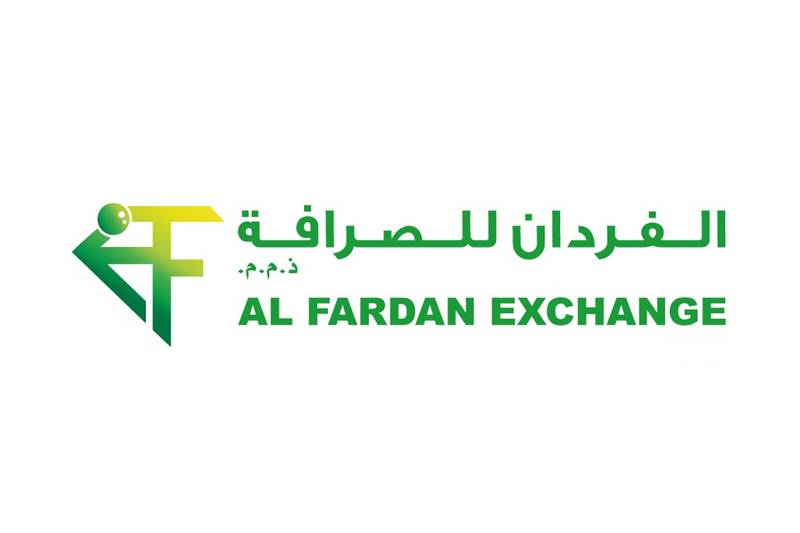 Locations of Al Fardan Exchange in UAE
If you are looking for a specific Al Fardan Exchange branch near you, please check out this directory listing of the office address, working hours, and contact information we've posted in each emirate below.
Al Fardan Exchange Abu Dhabi Branch
Amin Khouri Building, Liwa Street
Address: Al Mazyoun St, Zone 1E2 – Abu Dhabi – United Arab Emirates
Working Hours: Sat – Thu: 08:30 – 22:00, Friday: 15:00 – 22:00
Email: abudhabi@alfardanexchange.com
Phone: 02-6223222
Fax:
Al Khalidiya, opposite to ADNOC petrol station
Address: Al Matlai St, Al Hisn – Abu Dhabi – United Arab Emirates
Working Hours: Sat – Thu: 08:30 – 22:00, Friday: 15:00 – 22:00
Email: alkhalidiya@alfardanexchange.com
Phone: 02-4479189
Fax:
Xerox Building, Beside Lulu Express/EMAX, Opposite Al Fardan Tower
Address: Benkaram Tower, 155 Hamdan Bin Mohammed St – Zone 1E10 – Abu Dhabi – United Arab Emirates
Working Hours: Sat – Thu: 08:30 – 22:00, Friday: 15:00 – 22:00
Email: hamdan@alfardanexchange.com
Phone: 02-6269661
Fax:
Baniyas East, Street No.9, Near Al Sultan Bakery
Address: Mister Hamour, Bani YasEast 9 – Abu Dhabi – United Arab Emirates
Working Hours: Sat – Thu: 08:30 – 22:00, Friday: 15:00 – 22:00
Email: baniyas@alfardanexchange.com
Phone: 02-5834997
Fax:
Muroor Road, Abu Dhabi Co-operative Society
Address: التُّوِيلْعَة، Zone 1 – Abu Dhabi – United Arab Emirates
Working Hours: Sat – Thu: 08:30 – 22:00, Friday: 08:30 – 22:00
Email: muroor@alfardanexchange.com
Phone: 02-4472521
Fax:
Al Mamoura, Near Al Noor Hospital and Opposite Lulu Express
Address: Resolution Restaurant Management, Beside Al Fardan Exchange, Al Mamoura Branch – United Arab Emirates
Working Hours: Sat – Thu : 8:30 – 22:00 , Fri : 15:00 – 22:00
Email: almamoura@alfardanexchange.com
Phone: 02-6588588
Fax:
Ruwais Housing Complex, Shop No.104/A
Address: Sydney salon, Unnamed Road – Abu Dhabi – United Arab Emirates
Working Hours: Sat – Thu: 08:30 – 22:00, Friday: 09:00 – 11:30, 16:30 – 22:00
Email: ruwais@alfardanexchange.com
Phone:
Fax:
Gayathi Sanaya, Opposite Express Ghayathi Hypermarket
Address: Silk St، Ghiyathi – Abu Dhabi – United Arab Emirates
Working Hours: Sat – Thu: 8:30 – 22:00 , Fri : 9:00 – 11:30 & 14:30 – 22:00
Email: gayathisanaya@alfardanexchange.com
Phone: 02-8740258
Fax:
Tourist Club, Opp. Abu Dhabi Mall
Address: Al Zahiyah, Abu Dhabi – United Arab Emirates
Working Hours: Sat – Thu: 08:30 – 22:00, Friday: 15:00 – 22:00
Email: abudabitc@alfardanexchange.com
Phone: 02-6454111
Fax:
Electra Street, Opposite to Al Ibrahimi Restaurant
Address: Al Fardan Exchange, 921 Zayed The First St – Zone 1 – Abu Dhabi – United Arab Emirates
Working Hours: Sat – Thu: 08:30 – 22:00, Friday: 15:00 – 22:00
Email: electra@alfardanexchange.com
Phone: 02-6221500
Fax:
Al Wahda Mall, behind Al Wahda Sports Club
Address: Pinkberry, Al Wahda Mall – Abu Dhabi – United Arab Emirates
Working Hours: Sun – Wed: 09:00 – 22:00, Thu & Sat: 09:00 – 23:00, Friday: 09:00- 23:00
Email: alwahda@alfardanexchange.com
Phone: 02-4437444
Fax:
Behind Safeer Mall, Mohammed Bin Zayed City – ME9
Address: الحِيفَة، Mohamed Bin Zayed CityME-9 – Abu Dhabi – United Arab Emirates
Working Hours: Sat – Thu: 08:30 – 22:00, Friday: 15:00 – 22:00
Email: mbzcity@alfardanexchange.com
Phone: 02-4471331
Fax:
Labotel, Al Mafraq Workers City-2
Address: Al Mafraq Workers City, Jarn Yafour – Abu Dhabi – United Arab Emirates
Working Hours: Sat – Thu: 10:00 – 22:00 , Fri : 10:00 – 22:00
Email: labotel@alfardanexchange.com
Phone: 02-5856185
Fax:
Old Shahama, Near ADNOC Petrol Station
Address: UAE Exchange, Al BahyahAl Shahama Old – Abu Dhabi – United Arab Emirates
Working Hours: Sat – Thu: 08:30 – 22:00, Friday: 15:00 – 22:00
Email: shahama@alfardanexchange.com
Phone: 02-5634281
Fax:
Sila, Al Baya Road, Baladiyah Building, Opposite Big Mosque
Address: Al sila supermarket, 13 Al Ihsas St – Al Sila – Abu Dhabi – United Arab Emirates
Working Hours: Sat – Thu: 08:30 – 22:00, Friday: 15:00 – 22:00
Email: sila@alfardanexchange.com
Phone:02-8721252
Fax:
Al Marfa Market, next to Ahalia Clinic & Pharmacy,Al Marfa
Address: 2 شارع بَنْدَرْ, Al Marfa – Abu Dhabi – United Arab Emirates
Working Hours: Sat – Thu: 08:30 – 22:00, Friday: 15:00 – 22:00
Email: mirfa@alfardanexchange.com
Phone: 02-8835454
Fax:
Al Falah Street, Opposite to Dunia Finance
Address: Al Falah St, Zone 1 – Abu Dhabi – United Arab Emirates
Working Hours: Sat – Thu: 08:30 – 22:00, Friday: 15:00 – 22:00
Email: alfalah@alfardanexchange.com
Phone: 02-4479397
Fax:
Ground Floor, Next to Waitrose Supermarket.Shams Boutik,Al Reem Island
Address: Western Union, Ground Floor, Shop Number Plot – Abu Dhabi – United Arab Emirates
Working Hours: Sat – Thu: 10:00 – 22:00, Friday: 10:00 – 22:00
Email: boutikmall@alfardanexchange.com
Phone: 02-6444007
Fax:
Bain Al Jesrain Co-Op Society,New extension main entrance at Maqta area
Address: Al Fardan Exchange L.L.C., Bain Al-Jesrain Cooperative Society, New Extension, Main Entrance – Al Itihad St – RabdanAl Maqta' – Abu Dhabi – United Arab Emirates
Working Hours: Sat – Thu: 8:00 – 23:00, Friday: 15:00 – 23:00
Email: bainaljesrain@alfardanexchange.com
Phone: 02-5581127
Fax:
ICAD Shopping Center ICAD Residential City,Musaffah.
Address: Noor Al Ahlia Opticals, Abu Dhabi Industrial CityICAD I – Abu Dhabi – United Arab Emirates
Working Hours: Sat – Thu: 08:30 – 22:00, Friday:08:30 – 22:00
Email: icad@alfardanexchange.com
Phone: 02-5506400
Fax:
Mussafah Industrial Area, Firdous Building,Besides ENBD Bank
Address: Al Fardan Exchange L.L.C., Firdous Bldg, 8th St, Near Emirates NBD Bank – MusaffahM-3 – Abu Dhabi – United Arab Emirates
Working Hours: Sat – Thu: 08:30 – 22:00, Friday: 15:00 – 22:00
Email: musaffah@alfardanexchange.com
Phone: 02-5555928
Fax:
Bada Zayed (Madinat Zayed) Near Post Office
Address: Dameeda St, Madinat Za'id – Abu Dhabi – United Arab Emirates
Working Hours: Sat – Thu: 08:30 – 22:00, Friday: 14:30 – 22:00
Email: zayedtown@alfardanexchange.com
Phone: 02-8844406
Fax:
Behind JAS Super market.Beda Zayed Sanaya,Western Region
Address: 22 شارع الدِّرْكَة، Madinat Za'id – Abu Dhabi – United Arab Emirates
Working Hours: Sat – Thu: 08:30 – 22:00, Friday: 14:00 – 22:00
Email: bzdsanaya@alfardanexchange.com
Phone: 02-8882444
Fax:
Delma Island, Ground Floor, Delma Island Co-Operative Society Building
Address: Empost, Delma – Abu Dhabi – United Arab Emirates
Working Hours: Sat – Thu: 08:30 – 22:00, Friday: 15:00 – 22:00
Email: delmaisland@alfardanexchange.com
Phone: 02-8784035
Al Fardan Exchange Abu Dhabi Branch
Hamdan Centre
Address: 56 Sheikh Jaber Al-Sabah St, Ajman – United Arab Emirates
Working Hours: Sat – Thu 9:30 am to 10:00 pm Friday 4:00 pm to 10:00 pm
Email: ajman@alfardanexchange.com
Phone: 06-7468866
Fax:
Nesto Hypermarket, Behind Mekka Market, Sheikh Zayed Road
Address: Ajman Industrial 2, Ajman – United Arab Emirates
Working Hours: Sun-Wed: 9:30 AM To 11:00 PM – Thursday, Friday and Saturday: 9:30 AM To 11:30 PM
Email: nesto@alfardanexchange.com
Phone: 06 -7435890
Fax:
Al Ain Exchange Abu Dhabi Branch
Thakteeth Road, Opp Arab Bank, Near Clock Tower & Hussam Cafeteria.
Address: Central District, Abu Dhabi – United Arab Emirates
Working Hours: Sat – Thu: 08:30 – 22:00, Friday: 15:00 – 22:00
Email: alain@alfardanexchange.com
Phone: 03-7647764
Fax:
Sanaya, Lulu Centre
Address: Industrial Area, Abu Dhabi – United Arab Emirates
Working Hours: Sat – Thu: 08:30 – 23:00, Friday: 08:30 – 23:00
Email: alainsanaya@alfardanexchange.com
Phone: 03-7211123
Fax:
Sweihan, Al Ain Co-operative Society
Address: Sweihan, Abu Dhabi – United Arab Emirates
Working Hours: Sat – Thu: 09:00 – 22:00, Friday: 08:30 – 12:00 & 13:30 – 22:00
Email: sweihan@alfardanexchange.com
Phone: 03-7346880
Fax:
Sweihan, Al Ain Co-operative Society
Address: Sweihan, Abu Dhabi – United Arab Emirates
Working Hours: Sat – Thu: 09:00 – 22:00, Friday: 08:30 – 12:00 & 13:30 – 22:00
Email: sweihan@alfardanexchange.com
Phone: 03-7346880
Fax:
Al Ain Souk, main street,Opp. Al Ain Co.Op. Society, Al Gabah St.
Address: Town Center، Central District – Abu Dhabi – United Arab Emirates
Working Hours: Sat – Thu: 08:30 – 22:00, Friday: 08:30 – 22:00
Email: alainsouq@alfardanexchange.com
Phone: 03-7661010
Fax:
Al Foah Mall, near to Lulu Hypermarket
Address: Al Fardan Exchange L.L.C., Near Lulu Hypermarket – Al Foah Mall, Ground Floor – Al Obaida Bin Al Jarrah St – Al Fouaah – Abu Dhabi – United Arab Emirates
Working Hours: 03- 7801866
Email: alfoahmall@alfardanexchange.com
Phone: 03- 7801866
Fax:
Al Yahar, Abu Dhabi – United Arab Emirates
Address: Al Yahar, Abu Dhabi – United Arab Emirates
Working Hours: Sat – Thu: 08:30 – 22:00, Friday: 08:30 – 12:00 & 13:30 to 22:00
Email: alyahar@alfardanexchange.com
Phone: 03-7827001
Fax:
Al Hayer, Al Ain Cooperative Society, Dubai-Al Ain
Address: Game point, Al Hiyar – Abu Dhabi – United Arab Emirates
Working Hours: Sat – Thu: 09:00 – 22:00, Friday: 08:30 – 12:00 & 13:30 – 22:00
Email: alhayer@alfardanexchange.com
Phone: 03-7320340
Al Ain Exchange Abu Dhabi Branch
Thakteeth Road, Opp Arab Bank, Near Clock Tower & Hussam Cafeteria.
Address: Central District, Abu Dhabi – United Arab Emirates
Working Hours: Sat – Thu: 08:30 – 22:00, Friday: 15:00 – 22:00
Email: alain@alfardanexchange.com
Phone: 03-7647764
Fax:
Sanaya, Lulu Centre
Address: Industrial Area, Abu Dhabi – United Arab Emirates
Working Hours: Sat – Thu: 08:30 – 23:00, Friday: 08:30 – 23:00
Email: alainsanaya@alfardanexchange.com
Phone: 03-7211123
Fax:
Sweihan, Al Ain Co-operative Society
Address: Sweihan, Abu Dhabi – United Arab Emirates
Working Hours: Sat – Thu: 09:00 – 22:00, Friday: 08:30 – 12:00 & 13:30 – 22:00
Email: sweihan@alfardanexchange.com
Phone: 03-7346880
Fax:
Sweihan, Al Ain Co-operative Society
Address: Sweihan, Abu Dhabi – United Arab Emirates
Working Hours: Sat – Thu: 09:00 – 22:00, Friday: 08:30 – 12:00 & 13:30 – 22:00
Email: sweihan@alfardanexchange.com
Phone: 03-7346880
Fax:
Al Ain Souk, main street,Opp. Al Ain Co.Op. Society, Al Gabah St.
Address: Town Center، Central District – Abu Dhabi – United Arab Emirates
Working Hours: Sat – Thu: 08:30 – 22:00, Friday: 08:30 – 22:00
Email: alainsouq@alfardanexchange.com
Phone: 03-7661010
Fax:
Al Foah Mall, near to Lulu Hypermarket
Address: Al Fardan Exchange L.L.C., Near Lulu Hypermarket – Al Foah Mall, Ground Floor – Al Obaida Bin Al Jarrah St – Al Fouaah – Abu Dhabi – United Arab Emirates
Working Hours: 03- 7801866
Email: alfoahmall@alfardanexchange.com
Phone: 03- 7801866
Fax:
Al Yahar, Abu Dhabi – United Arab Emirates
Address: Al Yahar, Abu Dhabi – United Arab Emirates
Working Hours: Sat – Thu: 08:30 – 22:00, Friday: 08:30 – 12:00 & 13:30 to 22:00
Email: alyahar@alfardanexchange.com
Phone: 03-7827001
Fax:
Al Hayer, Al Ain Cooperative Society, Dubai-Al Ain
Address: Game point, Al Hiyar – Abu Dhabi – United Arab Emirates
Working Hours: Sat – Thu: 09:00 – 22:00, Friday: 08:30 – 12:00 & 13:30 – 22:00
Email: alhayer@alfardanexchange.com
Phone: 03-7320340
Fax:
Al Fardan Exchange Dubai Branch
Bur Dubai, Khalid Bin Al Waleed Road
Address: NOUR AL NAJI FOODSTUFF TRADING LLC, Office No 607, Al Zahraa Techno Centre . Po Box 46777 – Bur Dubai – Dubai – United Arab Emirates
Working Hours: Sat – Thu 8:30 AM to 10:30 PM, Friday 9:00 am – 12:15 pm – 1:15 pm – 10:30 pm
Email: burdubai@alfardanexchange.com
Phone: 04-7090950,55,58,61
Fax:
Dubai Mall
Address: LM Exchange, Shop FF 167 [level L1 – Financial Center Rd – Dubai – United Arab Emirates
Working Hours: Sat – Friday 9:00 am to 12:00 mn
Email: dubaimall@alfardanexchange.com
Phone: 04-3466235
Fax:
International City, Muhammad Ali Building, Warsan 1
Address: International City, Dubai – United Arab Emirates
Working Hours: Sat – Thu: 10:00 AM till 10:00 PM, Friday: 10:00 AM till 10:00 PM
Email: internationalcity@alfardanexchange.com
Phone: 04-5519938
Fax:
Naif, Ahmad Plaza Building
Address: Alfardan Exchange, 230 Naif St – Naif – Dubai – United Arab Emirates
Working Hours: Sat – Thu 8:30 am to 10:30 pm Friday 9:00 am – 12:15 pm – 1:15 pm – 10:30 pm
Email: naif@alfardanexchange.com
Phone: 04-2240020
Fax:
Marhaba Mall, Al Aweer Road, Ras Al Khor
Address: Royal truck workshop L.L.C, Ras Al Khor Industrial AreaRas Al Khor Industrial Area 2 – Dubai – United Arab Emirates
Working Hours: Sat – Thu: 10:00 AM till 23:00 PM, Friday: 10:00 AM till 23:00 PM
Email: marhabamall@alfardanexchange.com
Phone: 04-3335357
Fax:
Al Quz Mall
Address: Western Union, Al Qouz Mall – Al Quoz – Dubai – United Arab Emirates
Working Hours: Sat – Thu 8:00 am to 10:30 pm Friday 8:00 am to 10:30 pm
Email: alquoz@alfardanexchange.com
Phone: 04-3237700
Fax:
Ibn Battuta Mall, The Andalusia Court, Opposite Emirates NBD, near Carrefour
Address: Sheikh Zayed Rd – Jebel Ali Village – Dubai – United Arab Emirates
Working Hours: Sat – Friday: 9:00 AM to 12:00 MN
Email: ibnbattutamall@alfardanexchange.com
Phone: 04-8826003
Fax:
Deira, Behind Twin Tower
Address: 2 11th St, DeiraAl Rigga – Dubai – United Arab Emirates
Working Hours: Sat – Thu 8:30 am to 11:00 pm Friday 9:00 am – 12:15 pm, 1:15 pm – 11:00 pm
Get Directions
Email: dubai@alfardanexchange.com
Phone: 04-2280004
Fax:
Gold Land
Address: Gold Land Building, DeiraAl Sabkha – Dubai – United Arab Emirates
Working Hours: Sat – Thu 9:00 am to 10:00 pm Friday 2:00 pm to 10:00 pm
Email: goldland@alfardanexchange.com
Phone: 04-2266442
Fax:
Jebel Ali, LOB 16
Address: Cameloth, Jafza Building # 15, Jebel Ali Freezone – Dubai – United Arab Emirates
Working Hours: Sat – Thu 8:30 am to 6:45 pm
Email: jebelali@alfardanexchange.com
Phone: 04-8814455
Fax:
Satwa, Opposite Bus Station
Address: D90, Dubai – United Arab Emirates
Working Hours: Sat – Thu 8:30 am to 11:00 pm, Friday 8:30 am to 12:15 am – 1:15 pm to 11:00 pm
Email: satwa@alfardanexchange.com
Phone: 04-3438287
Fax:
Al Ameed Mall
Address: Al Quoz 4, Al Quoz – Dubai – United Arab Emirates
Working Hours: Sat – Thu: 08:00 AM till 22:30 PM, Friday: 08:00 AM till 22:30 PM
Email: ameedmall@alfardanexchange.com
Phone: 04-8839183
Fax:
Sonapur, Al Qusais Bus Station,Muhaisinah 4
Address: Muhaisanah 2, Muhaisnah – Dubai – United Arab Emirates
Working Hours: Sat – Thu. 08:00 am to 10:30 pm Friday 08:00 am to 10:30 pm
Email: sonapur@alfardanexchange.com
Phone: 04-2630663
Fax:
Nakheel Mall, LG Level, Beside FAB, Palm Jumeirah
Address: The Palm Jumeirah, Dubai – United Arab Emirates, Center of Palm – Al Hilali – The Palm Jumeirah – Dubai – United Arab Emirates
Working Hours: Sat – Friday: 9:00 AM to 12:00 MN
Email: nakheelmall@alfardanexchange.com
Phone: 04-3994006
Fax:
Dubai Festival City Center
Address: Al Fardan Exchange L.L.C., Dubai Festival City Mall, Level 2, Opposite Ikea – Crescent Dr – Dubai Festival City – Dubai – United Arab Emirates
Working Hours: Sun – Wed 9:30 am to 10:30 pm, Thu – Sat 9:30 am to 12:00 mn
Email: dfc@alfardanexchange.com
Phone: 04-2325588
Fax:
Hudaiba, Opposite Al Hana Centre
Address: Al Hudaiba, Dubai – United Arab Emirates
Working Hours: Sat – Thu 8:30 am to 11:00 pm, Friday 8:30 am to 11:00 pm
Email: Hudaiba @alfardanexchange.com
Phone: 04-3988852
Fax:
Mall of the Emirates
Address: Brooks, Mall of Emirates – Ground floor – Dubai – United Arab Emirates
Working Hours: Sat – Friday: 9:00 AM to 12:00 MN
Email: moe@alfardanexchange.com
Phone: 04-3233004
Fax:
Ramla Mall, Dubai Investment Park1
Address: RAMLA HYPERMARKET (L.L.C), Dubai Investments Park – Dubai – United Arab Emirates
Working Hours: Sat – Thu: 10:00 AM till 10:00 PM, Friday: 10:00 AM till 10:00 PM
Email: ramlamall@alfardanexchange.com
Phone: 04-8831724
Fax:
Al Qusais, Damascuss Road
Address: Al Qusais Industrial Area, Dubai – United Arab Emirates
Working Hours: Sat – Thu 8:30 am to 10:30 pm Friday 9:00 am – 12:15 pm, 1:15 pm – 10:30 pm
Email: qusais@alfardanexchange.com
Phone: 04-2578303
Fax:
Onyx Tower
Address: SheikhZayed Road, beside Emaar Business Park, Abdullah Omran Taryam St
Working Hours: Sat – Friday: 8:00 AM to 10:00 PM
Email: onyxtower@alfardanexchange.com
Phone: 04-3927954
Fax:
Al Fardan Exchange L.L.C – Head Office
Address: Office 402, Level 4, The Onyx Tower 2, Sheikh Zayed Rd Intersection of Abdullah Omran Taryam St
Working Hours: 08:00 AM till 10:00 PM
Email: customercare@alfardanexchange.com
Phone: 04-7090900
Fax:
Al Fardan Fujairah Branch
Sheikh Hamad Bin Abdullah Street
Address: Etisalat Authorised Reseller, Al Ittihad Rd – Fujairah – United Arab Emirates
Working Hours: Sat – Thu 8:30 am to 10:30 pm Friday 1:00 pm to 10:30 pm
Email: fujairah@alfardanexchange.com
Phone: 09-2239900
Fax:
Al Fardan Exchange Ras Al Khaimah Branch
Al Nakheel, Al Dana Building
Address: Al Nakheel, Ras al Khaimah – United Arab Emirates
Working Hours: Sat – Thu 8:30 am to 9:30 pm Friday 3:00 pm to 9:30 pm
Email: rak@alfardanexchange.com
Phone: 07-2275777
Fax:
Al Fardan Exchange Sharjah Branch
Abu Shagara, KM Trading
Address: King Abdul Aziz St – Abu Shagara – Sharjah – United Arab Emirates
Working Hours: Sat – Thu 9:00 am to 10:00 pm Friday 2:00 pm to 10:00 pm
Email: shjkm@alfardanexchange.com
Phone: 06-5534833
Fax:
Muwailah Commercial Area
Address: Fire Station Road – Muwaileh, Industrial AreaMuwailih Commercial – Sharjah – United Arab Emirates
Working Hours: Sat – Thu: 08:30 – 22:30, Friday: 08:30 – 11:30 & 14:30 – 22:30
Email: muwailah@alfardanexchange.com
Phone: 06-5428853
Fax:
KhanSaheb Building (Dar Al Salam) next to RAK Bank,
Address: ALHIND jewellery, Industrial AreaIndustrial Area 10 – Dubai – United Arab Emirates
Working Hours: Sat – Thu: 8:00 AM till 10:00 PM, Friday: 8:30 AM till 11:30 AM, 2:00 PM till 10:30 PM
Email: khansaheb@alfardanexchange.com
Phone: 06-5393678
Fax:
Al Fardan Center
Address: Al Fardan Centre Sharjah, Al Fardan Center – Al MajazAl Majaz 3 – Dubai – United Arab Emirates
Working Hours: Sat – Thu 8:00 am to 11:00 pm Friday 9:00 am to 11:30 am – 3:00 pm till 10:30 pm
Email: shjcentre@alfardanexchange.com
Phone: 06-5289595
Fax:
Al Khan Street, Industrial area 2, opposite Al Dorra School
Address: S108, Industrial AreaIndustrial Area 8 – Sharjah – United Arab Emirates
Working Hours: Sat – Thu 8:30 am to 10:30 pm Friday 2:00 pm to 10:30 pm
Email: alkhan@alfardanexchange.com
Phone: 06-5391404
Fax:
Sharjah Cooperative Society
Address: Entrance 1, Ground Floor, جمعية الشارقة التعاونية أبو شغارة, Saad Bin Abi Waqas street – Abu Shagara – Sharjah – United Arab Emirates
Working Hours: Sat – Thu 8:00 am to 11:00 pm Friday 9:00 am to 11:30 am – 3:00 pm till 10:30 pm
Email: shj.coop@alfardanexchange.com
Phone: 06- 5214466
Clock Tower
Address: Al Zahraa Building, Al SharqAl Naba'ah – Sharjah – United Arab Emirates
Working Hours: Sat – Thu 8:00 am to 11:00 pm Friday 3:00 pm to 10:30 pm
Email: sharjah@alfardanexchange.com
Phone: 06-5635581
Al Nahda
Address: Opposite Sahara Center, Jumaa Al Majid Building
Working Hours: Sat – Thu: 8:30 AM till 11:00 PM, Friday: 8:30 AM till 11:30 AM, 2:00 PM till 11:00 PM
Email: alnahda@alfardanexchange.com
Phone: 06 – 5366064
Muwailih Commercial, Industrial Area – Sharjah – United Arab Emirates
Address: Ground Floor, Sharjah Cooperative Society, Sharjah University Road, Muwaileh Area, Sharjah
Working Hours: Sat – Thu 8:00 am to 11:00 pm Friday 9:00 am to 11:30 am – 3:00 pm till 10:30 pm
Email: muwaileh.coop@alfardanexchange.com
Phone: 06- 5351125
Al Fardan Umm Al Quwain
King Faisal Road, Next Lulu Hypermarket
Address: UAQ Education District, Al Raudah – Umm Al Quwain – United Arab Emirates
Working Hours: Sat – Thu 8:30 am to 10:30 pm Friday 2:30 pm to 10:30 pm
Email: uaq@alfardanexchange.com
Phone: 06-7649434