Who can stay salty when you're in the picturesque earthy beauty of the Long Salt Lake in Abu Dhabi? If you're up for an adventure over the weekend, then this is another UAE gem you should visit. It's nice to get away from the bustling city once in a while and enjoy an au naturel weekend with your loved ones or friends.
The Long Salt Lake in Abu Dhabi is no doubt taking over Instagram, and it's for a good reason, the clear, blue waters of the lake are to die for, while the mushroom or lily pad-designed salt formations are a curious spectacle to visitors.
Is the Long Salt Lake artificial or a work of mother nature?
The million-dollar question is whether the Long Salt Lake was man-made or not? The answer was a mix of both since the trench or channel was manufactured, while the salt formation was a work of nature that turned out to be breathtakingly beautiful.
There are two separate 'lakes,' one on each side of the main road. Salt formations enclose the banks of these lovely emerald rivers.
Where can you find Long Salt Lake?
Some people have difficulty finding Salt Lake; however, it is located in Abu Dhabi's Al Wathba region. Long Salt Lake is adjacent to Al Bihouth and is located alongside the Al Ain highway. It's advisable to head in the direction of the Fossil Dunes if you know how to go about it. You'll need to follow the piers over the sand pathway as you progress through the dunes.
The E65 is the closest E road; however, the quickest access is by a turn off the E30 near the beautiful Al Wathba Wildlife Reserve, which is close. If you still need help to pinpoint the exact location of the Long Salt Lake, you can turn to Google Maps or on this Facebook page.
What is the best time to go Abu Dhabi's Salt Lake?
If you want to enjoy watching the sunrise, then the best time would be in the wee hours of dawn, from 5 am to 8 am. While if you're planning for overnight camping, it's best to visit from 5 pm onwards.
What fun activities can you do at Long Salt Lake?
There are many fun activities you can enjoy once you visit the gorgeous Long Salt Lake in Abu Dhabi; it'll be a sight for sore eyes. It's a popular tourist spot for people who want to enjoy a BBQ, unwind and have an overnight camp.
No doubt you couldn't resist taking plenty of Instagram-worthy pictures at the site. The salt lake water is dense, which means if you want to swim, you'll float on it, which reminds you of The Dead Sea.
You can also enjoy a four-wheel-drive on the dunes and the road trip back and forth in The Long Salt lake and visit the Fossil Dunes if you're up for it! Just remember to keep the area clean and not to mess with the formations.
Google Map Location
Below is a map guide location to the Al Wathba Salt Lake in Abu Dhabi:

———————————-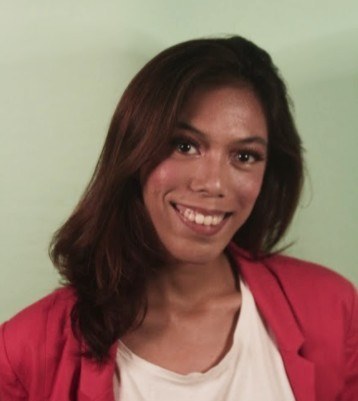 About the Author: Nicole Marie Valdez
Nicole Marie Valdez is a seasoned writer, editor, and publicist for over four years now. She's a mental health advocate and passionate about writing purpose-driven stories.
———————————-
Want to become a Dubai OFW Contributor?
Want to share an experience? Share your everyday stories, food trips, travel, photo stories, or tips in Dubai to our growing community. More information here – Become a Dubai OFW Contributor!