Multi-Passionate and always eager to help Filipinos be empowered and educated, it's the lifelong goal of Gabriel John Rimando, President of the Filipino Institute, one of the successful training centres for Filipinos and expats in Dubai. Gabriel's career has always been embedded to enable Filipinos in the Middle East to achieve what they have been dreaming of–getting an affordable education.
His journey in Dubai started when he was the Chief Executive Officer of the Echo Corner Trading LLC for five years. Gabriel's tasks included enhancing operations, business development, and service delivery, among others. Along with his wife, Camille, being the CEO of the training institute, they work hand in hand to make education accessible to OFW's and expats in the emirates and beyond.
A quote from Aristotle said, "The roots of education are bitter, but the fruit is sweet." Gabriel believes that Aristotle is saying that the result of education makes a person's life more worthwhile. "And I think OFWs should understand it more. I believe education is one of the most important investments a person can make in his or her future. "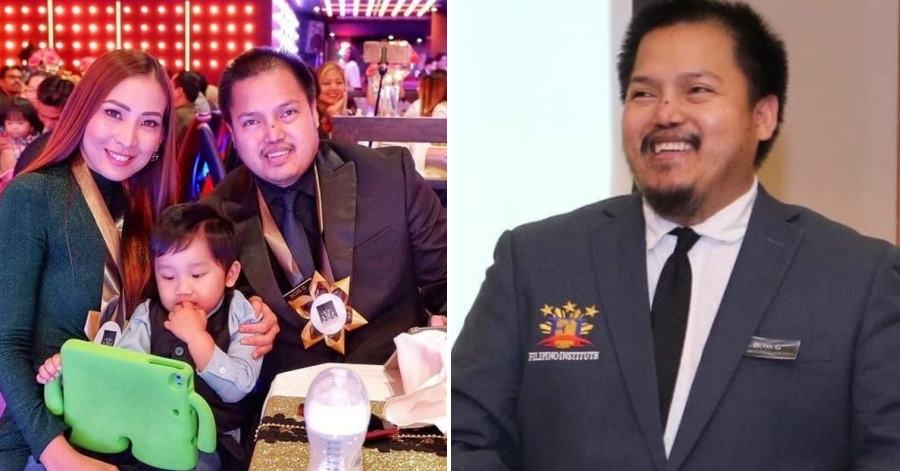 Before immersing himself fully into the Filipino Institute, Gabriel was a volunteer-trainer for Digerati; President of Pinoy Camera Club; Founder and volunteer of Pinoy Group; Founder and president of Kabayan Institute; Founder and adviser of Filipino HR Club-UAE; Founder and adviser of Filipino Camera Club, and Committee Head (Photo and Video) of Filipino Community of Dubai and the Northern Emirates.
With his extensive interests and a passion for developing his network, he expanded his connections globally and cultivated new skills. When he is not playing the role of being the president of the Filipino Institute, you can see him biking around Dubai, joining basketball games with his employees. As a photographer, he still practices this from time to time by making his wife his usual subject or muse. He would always make time to bond with his wife and son, Fadi. According to him, "after all, they are my motivations in life."
Gabriel is career-oriented and active in making a difference in the Filipino and the expat community. Being the president and CEO of the Filipino Institute and the publisher of The Global Filipino Magazine, he gets to meet many people from different walks of life, especially in the publication.
He collaborates with advocates that are beneficial not only for OFWs but to other nationalities as well. Gabriel wholeheartedly lends a platform, both online and print, to ignite their advocacies and further publicize them.
During the pandemic, Gabriel and his wife opened their home for their employees and trainers so they could save up. They have also sent grocery items to their staff to support them as a means of Bayanihan ( helping one another).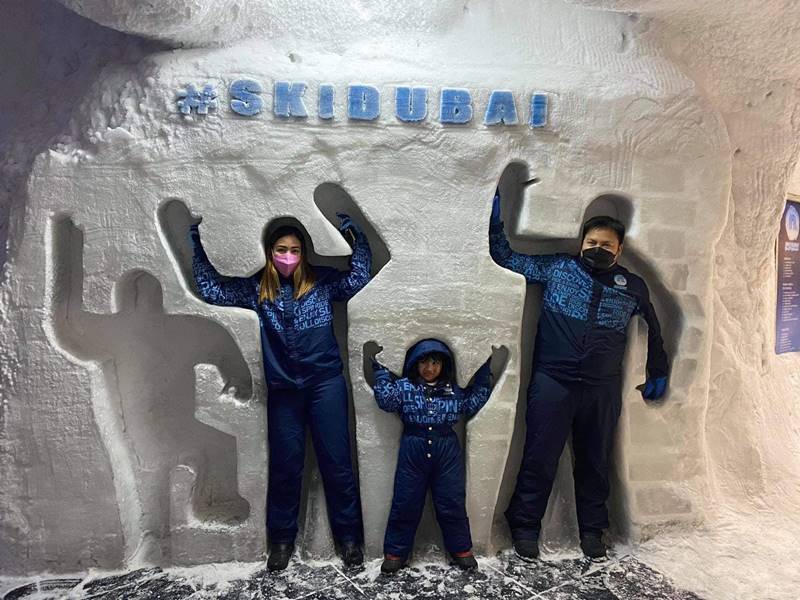 Are you able to save in Dubai?
One can save money while working abroad by setting up his or her own goal. With this principle, you will be guided and be able to save money. For my part, my investment includes enriching myself.
While managing the Filipino Institute, I was able to attain a Master of Business Administration, Certified International Management Accountant, Certified Trainer in Public Corp, Certified International Public Accountant, Accounting Professional Diploma, and Certified Professional Trainer. Currently, I am a Doctor of Philosophy (PhD) candidate.
I have also invested in small companies. During the onset of the pandemic, I put up The Global Filipino Magazine, and it's the only Filipino monthly magazine that prints on a monthly basis in the UAE.
Post pandemic, I have invested in another magazine called Dubai Vibes Magazine. As I saw the demand in the cleaning and sanitation industries due to Covid-19, I've decided to establish Saint Zita Cleaning Services, catering to affordable cleaning and sanitation services in Dubai.
Is it challenging to live in Dubai? What are/were your struggles? What's life like outside work? Your hobbies and passion?
Some people think living in the UAE equates to living a very glamorous life. For me, it's not always rainbows and butterflies, as I also initially struggled with homesickness. You don't have any other option but to cope up with it. Live with it. And overcome it.
Gabriel shared that being an OFW or an Expat is never easy, and having a solid support system helps! When he was new in Dubai, he chose his circle. This circle enabled him to overcome homesickness. As per self-care, he incorporates joy, spirit, and relaxation in his life as they have many implications in developing resiliency and staying healthy.
What do you like about Dubai? What do you not like about Dubai?
Dubai is a very generous city. It provides an array of opportunities for professional and career growth, especially to those who work hard. It is also a safe place not only for its citizens but also for us expats. What I don't like about Dubai? I don't think there is anything apart from the road traffic backlog! Gabriel said that raising a family in Dubai is costly but worth it since it offers peace of mind as a parent.
How do you feel about the education system in the Philippines and its difference here in Dubai? Are there any areas for improvement?
Obviously, in terms of expenses, it is much cheaper to study in the Philippines. However, I can attest that the products of schools or students in the Philippines are equally competitive with other nationalities when they start working overseas with enough qualifications and experience.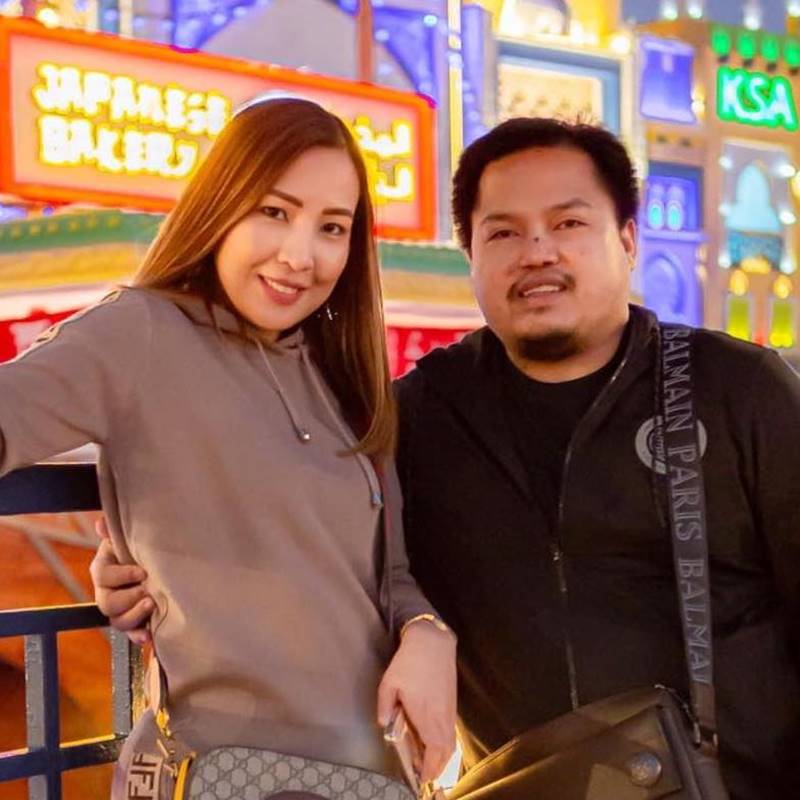 On Business & Career:
Can you walk us through how Filipino Institute started? Do you have any business partners? Whose idea was it?
Filipino Institute was born in 2015 to provide OFWs with affordable yet quality education through short-certification courses and professional diploma programs.
Since its inception, we are already keen to produce competitive and high-calibre students. My wife, who is the CEO of the training institute, has always been there for me to support–be it in my wins or down days. Working with her side-by-side, I know I can always make it through.
How is Filipino Institute doing right now since we're currently undergoing a pandemic?
Unfortunately, after the pandemic, we are forced to close our 14 campuses in Dubai. We were heavily affected by the pandemic, and this is the result of it. However, we have centralized our Dubai campus (our headquarters) here in 604, Al Zarooni Building, Al Rigga, Deira, Dubai. We also have campuses in Abu Dhabi, Al Ain, and Qatar, and Bahrain.
What's next for Filipino Institute? (Given that F.I. now has added programs available for our kababayans from Bachelors Degree to K-12?)
We are still in the process of launching these programs. As we continue to explore further to provide our students with what they deserve, we are set to launch Applied Bachelor Degree and K-12 programs through homeschooling, in-person, and blended learning. Once we've finalized everything, we'll be posting them on our Facebook and website.
What are the other programs F.I. has added that cater to its students?
A few of the most taken courses in the Filipino Institute are the following courses: Caregiver, Nursing Assistant, Medical Coding, IELTS, Business Management, Culinary, among others. The Knowledge of Human Development Authority (KHDA) in Dubai allowed us to offer more than 100 courses. To view the list, you may check our Facebook page or website.
Additionally, the certificates and diplomas that our students are receiving can be attested by the KHDA and further attested by the Ministry of Foreign Affairs (Mofa). Mofa is equivalent to the Philippines' Department of Foreign Affairs (DFA). These documents are globally recognized and can be used even outside the country for employment or migration purposes.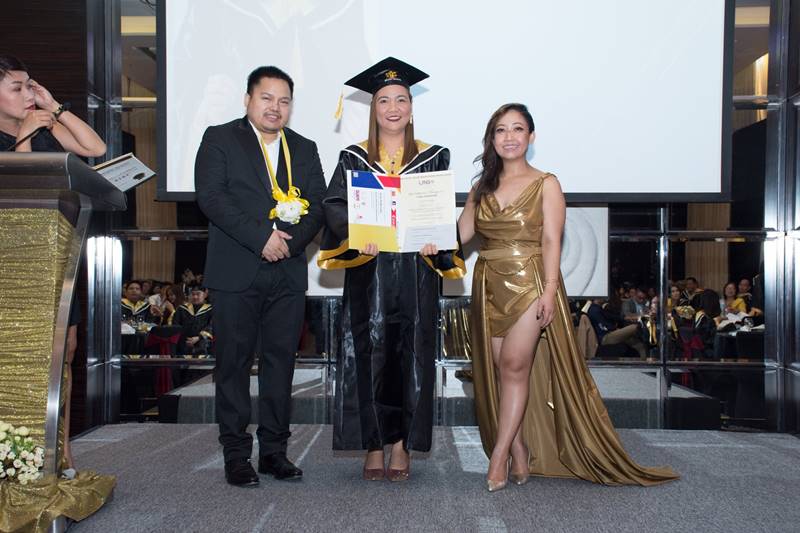 Do you have plans to expand F.I to other areas of the Middle East? Also, what about the Philippines?
The Filipino Institute is not only present in the UAE. We also have remote campuses in Bahrain and Qatar. We have an office in Baguio City, Philippines. And to date, in our virtual classes, we have Filipino and non-Filipino students residing in Middle Eastern countries and the Philippines taking our programs.
Gabriel believes that the students in the Philippines are trained more to be a good employee rather than to be an entrepreneur. He stated, "It's just my opinion and I saw it here in the UAE. As per the language, we Filipinos were taught to speak the universal language at a very young age, thus Filipinos easily communicate with their employers here in the UAE."
He believes that the top qualities that make Filipinos world-class are resiliency (though this gets to be exploited sometimes!), hardworking, and passionate in what they do.
There are plenty of training institutions that cater to Filipinos and are run by Filipino entrepreneurs; what makes F.I. different? Don't you think the competition is cutthroat?
For the last five years, the Filipino Institute has already produced more than 100,000 graduates, and it manifests the quality of education we provide for our fellow Filipinos. Since helping Filipinos is one of the pillars of the Filipino Institute, we give our students an option to pay their tuition on a monthly basis.
Say, for example, a professional diploma for Caregiver costs AED1,575, and we offer students an option to pay within five months–AED315 per month–so they won't feel the burden of paying the amount at once. There have been many institutions that copied us. However, the majority of them didn't succeed.
For Gabriel, what makes Filipino Institute stand out among the rest lies in having a passionate educator who creates a sense of community and belonging in the classroom. "In the Filipino Institute, we see to it that our trainers are capable of teaching the course. They go through an interview and get evaluated on what they can bring to the table. "
We have a strong team on our social media platforms, and reading fake information about us is never new to us. Many tried to pull us down, but the truth always prevails. The team always tries its best to educate these misinformed people. After all, we are in the academe.
What can you say about the struggles students face when having virtual/online classes? What are your top tips for dealing with those kinds of struggles in studying?
In some countries, Covid-19 cases continue surging; thus, students are forced to attend online classes. And time management is the most crucial factor in online learning. To overcome this, one should avoid distractions, create a to-do list, and seek help.
Grades don't define a person, and it's more on the person's values that are honed, notwithstanding the knowledge development incurred in experience.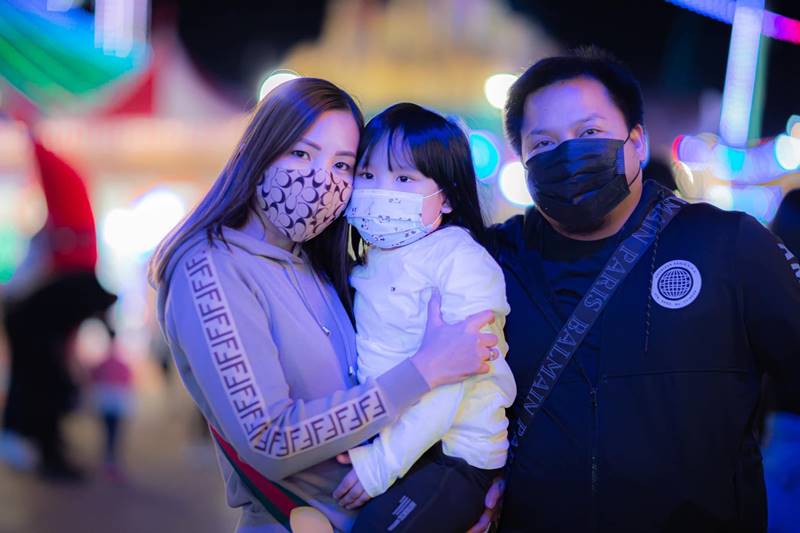 What are the in-demand courses or areas of study in the Middle East?
The top four most taken courses in the Filipino Institute are Caregiver, Nursing Assistant, Business Management, and Medical Coding.
What do you think will happen after the pandemic in terms of entrepreneurship and the media in Dubai?
It's difficult to foresee when the pandemic ends; however, I believe we'll adapt to whatever we're doing– the continuous wearing of a mask, following social distancing rules, and concluding meetings virtually.
What are the everyday struggles you faced, including other Filipinos working in the education industry or any industry in general? And how did you overcome them?
It's always hiring the best people in the industry that can handle a lot of pressure. My employees today have gone through a series of interviews and are specially handpicked to handle our programs. I remember only having less than 10 employees before the pandemic.
Since we've expanded our programs (anyway, we're now offering the Expanded Tertiary Education Equivalency and Accreditation), we have employed about 15 more employees. I am content with my team.
Do you have any tips for Kabayans when working/finding work/living in Dubai?
This piece of advice has been written and said a lot of times already, but if you're thinking of giving up, ask yourself why you're here abroad.
What's your top 3 practical advice to OFWs who plan to have a business in the UAE?
To be successful, you must be resilient.
Entrepreneurs don't just need money; they need support. Seek support from industry peers.
Stay focused.
Follow us on Facebook:
———————————-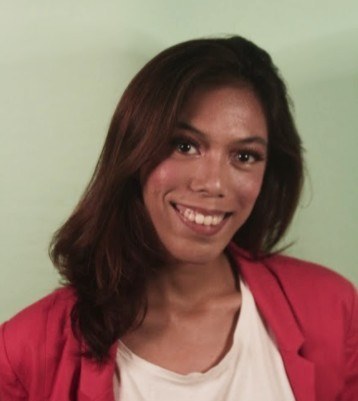 About the Author: Nicole Marie Valdez
Nicole Marie Valdez is a seasoned writer, editor, and publicist for over four years now. She's a mental health advocate and passionate about writing purpose-driven stories.
———————————-
Want to become a Dubai OFW Contributor?
Want to share an experience? Share your everyday stories, food trips, travel, photo stories, or tips in Dubai with our growing community. More information here – Become a Dubai OFW Contributor!