If you happen to be in Abu Dhabi on a weekend and you're looking for the ultimate gastronomic experience, make a beeline for InterContinental Abu Dhabi and try their "Marina Brunch." Featuring mouth-watering dishes, refreshing drinks, and captivating sea views, get ready for a feast for the eyes… and for your hungry stomach, too!
This fantastic brunch is served at InterContinental Abu Dhabi's Marina Walk, where you will find a range of restaurants and bars, each of which serves an amazing feast for the senses. There are indoor as well as outdoor dining spaces… the perfect setting for an excellent brunch, indeed!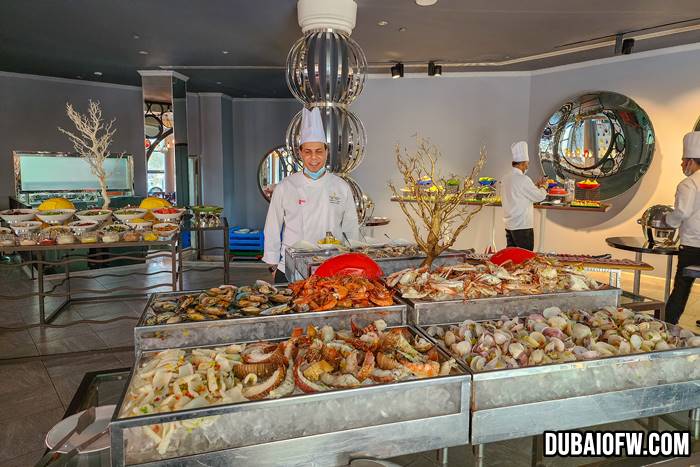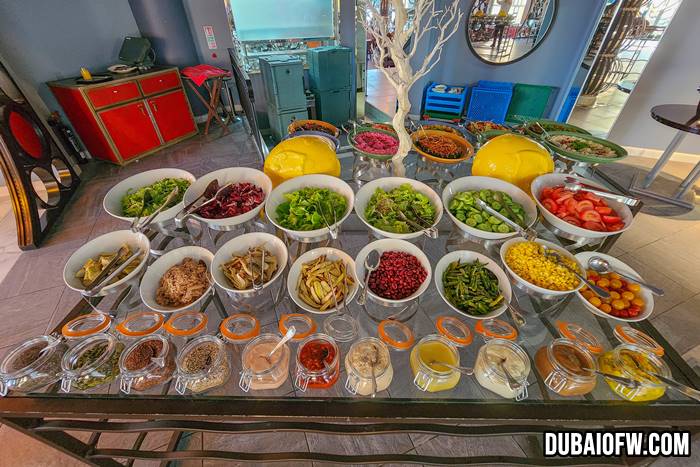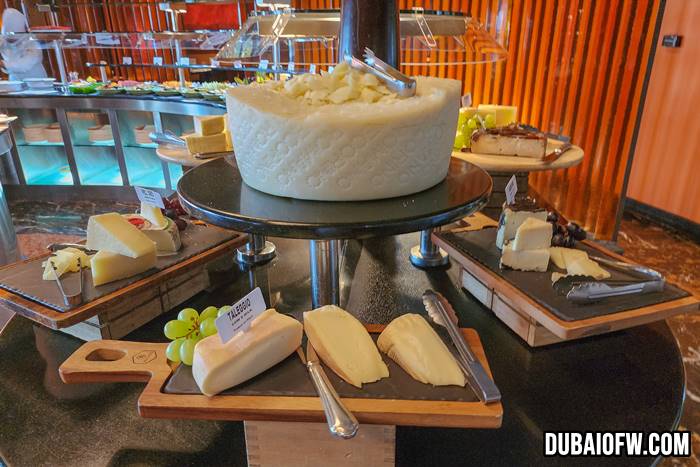 Savour the Flavours at InterContinental Abu Dhabi's Marina Brunch
The Marina Brunch serves tantalizing dishes from InterContinental Abu Dhabi's premier restaurants. Every Saturday indulge yourself in a feast from around the world: Latin flavors, Asian spices, Arabic nuances, European street food, fresh seafood, fiery wood oven delights and decadent desserts in a family friendly atmosphere with tons of fun activities for the little ones.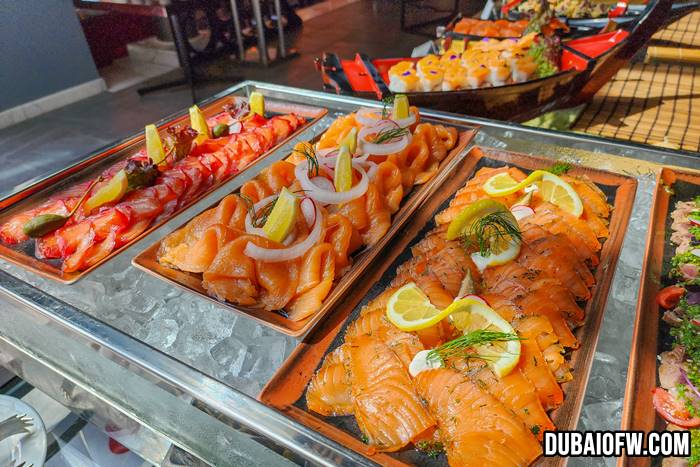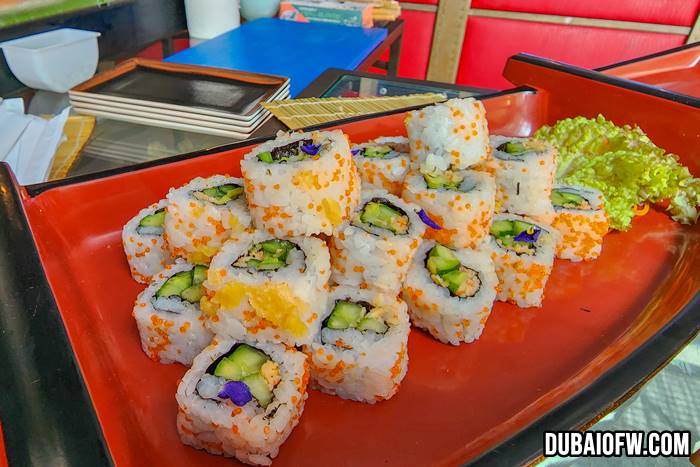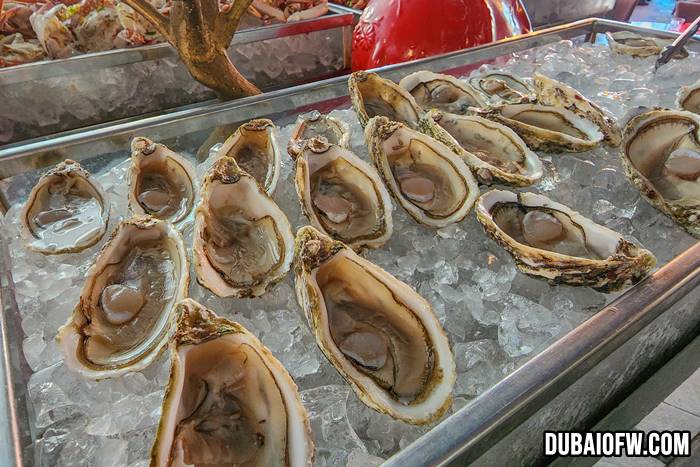 Succulent Meats, Perfectly Cooked
You can expect some succulent meats prepared for you on this Marina Brunch. We were able to sample the Churrascaria experience where the staff will bring barbecued meat to your plate. There are also some pork items available. You can pair them with hearty servings of mashed potatoes, gravy, and other side dishes. Yum!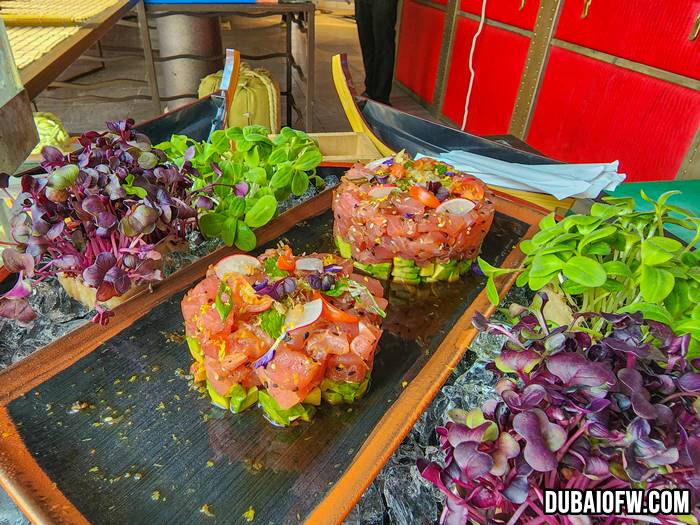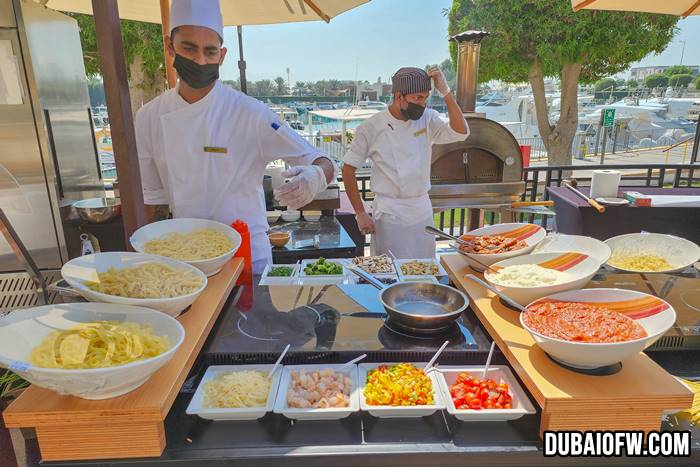 Sushi, Sashimi, Seafood, Salads
The InterContinental Abu Dhabi hotel's marina brunch also features an extensive selection of sushi, sashimi, and salads. The sushi is expertly prepared by the hotel's sushi chef, and the sashimi is as fresh as it gets. The salads are also a highlight, with a variety of unique and flavorful combinations to choose from.
Of course, let's not forget the seafood. Go ahead and have your fill of oysters, prawns, mussle,s or juicy lobster. Wash them all down with refreshing drinks, stand up and stretch a little… Then come back for more!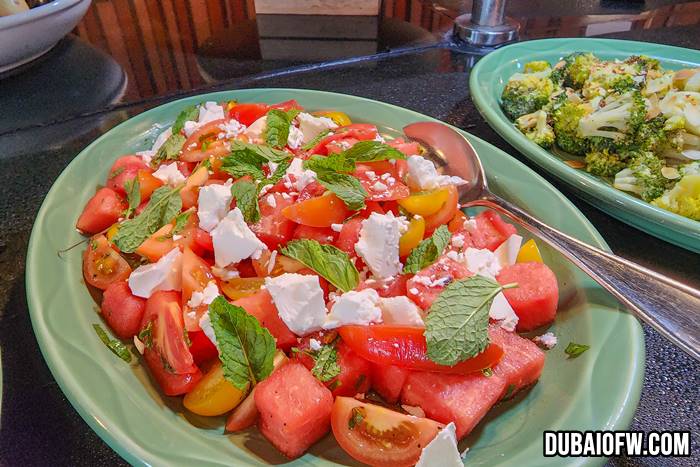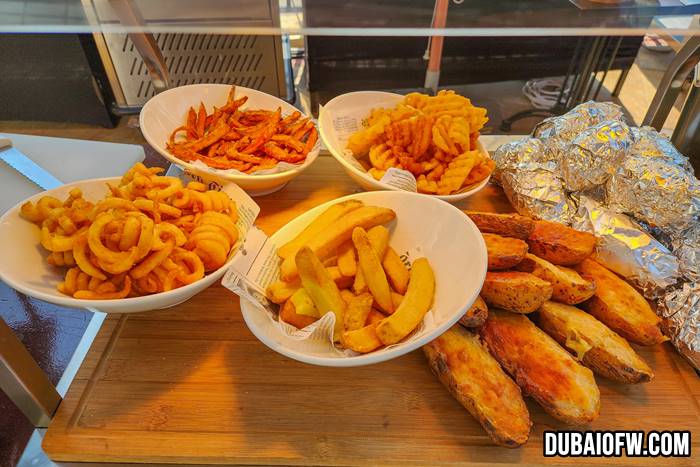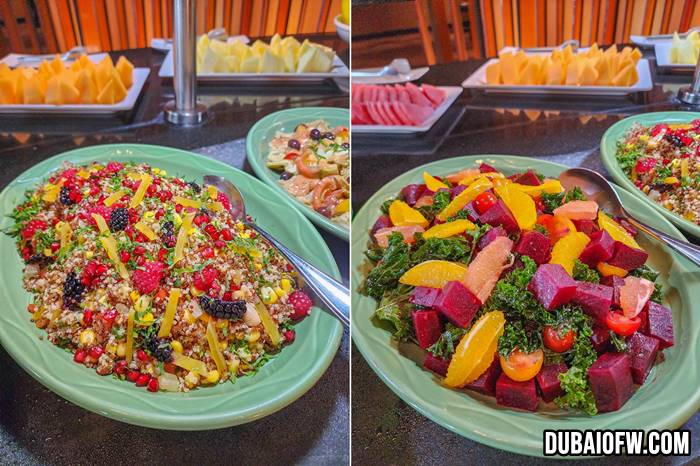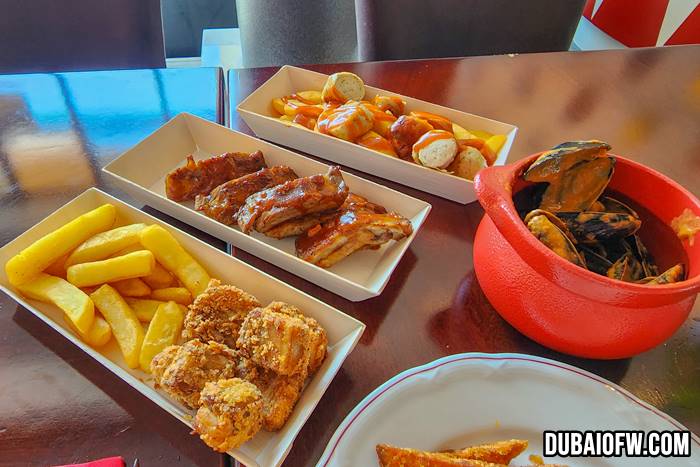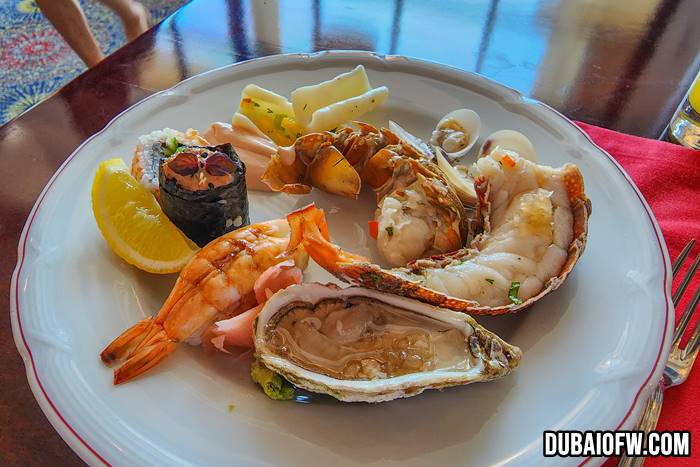 Call Ahead for Reservations
With all of these delicious offerings, it's no wonder that the Marina Brunch at InterContinental Abu Dhabi is jam-packed week after week. And so, we highly recommend that you call ahead and reserve a table for you and your taste buddies!
To make a restaurant booking, call 800 ICDINE (800 423 463) or dial +971 2 693 0900. You can also send an e-mail to reservations.icabudhabi@ihg.com.
Although there are plenty of dining options in the city, it's not everyday that you come across a brunch where you can enjoy succulent steaks, fresh seafood, and an assortment of authentic cuisines, all in one place. Hands down, InterContinental Abu Dhabi's "Marina Brunch" is definitely a must-try for every certified foodie out there!
Aside from the delicious food, don't forget to enjoy the sights and sound of the city. Here's a list of places to visit in Abu Dhabi that should be included in your itinerary!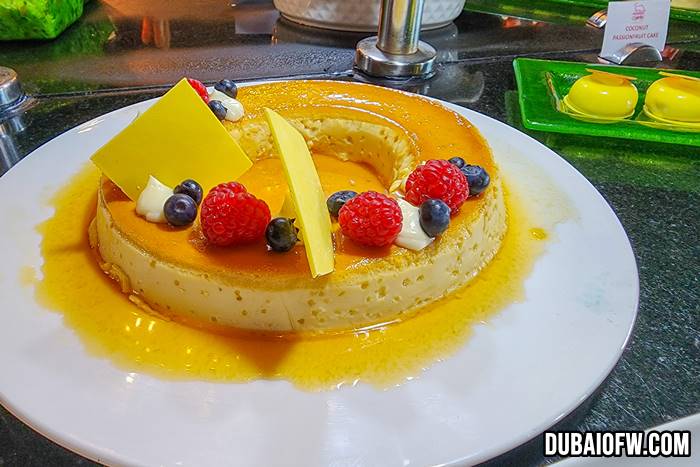 Contact Information
To learn more about InterContinental Abu Dhabi, or to make reservations, you can get in touch with the hotel through the following contact details:
Name: InterContinental Abu Dhabi – BOOK HERE
Type: 5-star hotel
Address: King Abdullah bin Abdul Aziz Al Saud Street, P.O. Box 4171, Abu Dhabi, UAE
Telephone: +971 2 666 6888 / +971 2 693 0979 (reservations)
Email: intercontinental.abudhabi@ihg.com / reservations.icabudhabi@ihg.com (reservations)
Website: https://abudhabi.intercontinental.com/
Facebook: https://www.facebook.com/InterContiAD/
Instagram: https://www.instagram.com/interconad/
Google Map Location
InterContinental Abu Dhabi is situated in the heart of the city. Here is the hotel's location on Google Maps, for your reference: