DUBAI – Over 4000 Filipino jobseekers occupied and swarmed Hamarain Centre in Deira for The Bayanihan Job Fair 2019, the most awaited and biggest full-day job fair of the year last Friday, October 26, 2019.
Also Read: Employee's Checklist: 6 Things to Consider before Accepting a Job Offer
As the number of unemployed Filipinos in the UAE immensely skyrocketed over the years, these kinds of community events are blessings in disguise for the population. The Bayanihan Job Fair 2019 started its campaign on the first week of October with more than 2600 registered applicants through an online registration, with hundreds of inquiries daily. On the day of the event, it has been reported that a crowd of hundreds have already lined up outside the event venue as early as 4 AM to secure their spots to be accommodated first.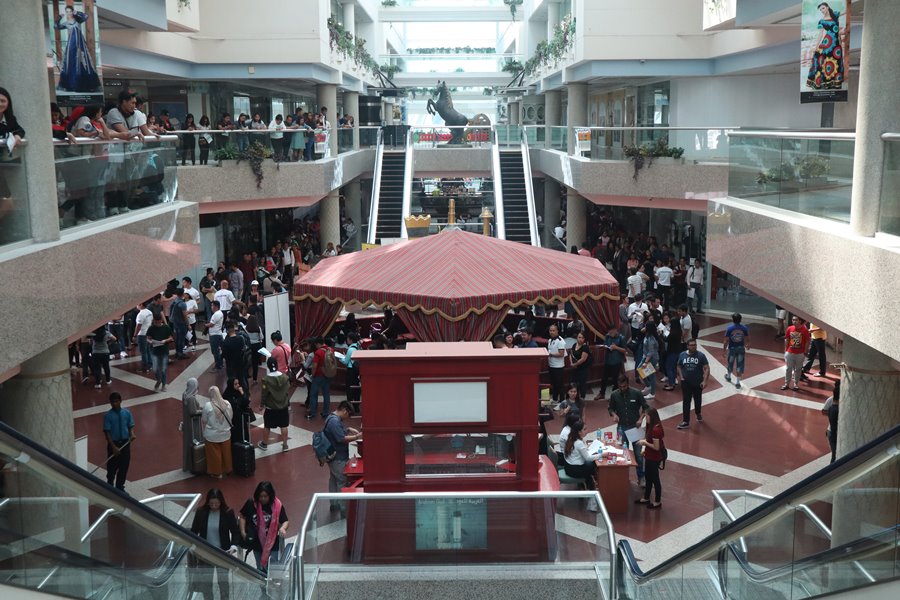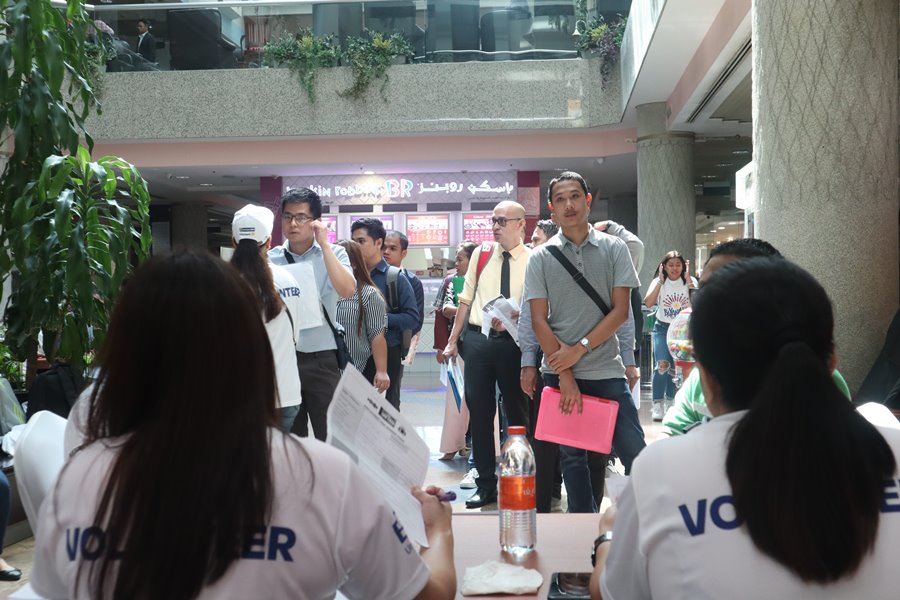 As expected, the total number of registered applicants were accompanied with a massive number of walk-in applicants which sums up to over 4000 total attendees with some still coming from other Emirates such as Abu Dhabi and Ras Al Khaimah. The fair concluded at 5:30 PM, running a total of 7 hours of screenings and interviews.
A total 14 of companies with approximately 500 multiple vacancies participated in the job fair. Some of the available positions catered were in the industries of food and beverage, hospitality, maintenance, nursing, housekeeping, construction, security, sales, healthcare, marketing, administrative, and education. To properly accommodate every attendee, a cut-off time has been set at 2 PM but still gave chances to incoming applicants through CV collection. With the number of attendees, employers have mostly shortlisted qualified applicants for final interview in their respective offices while some also got the odds on their favor for being hired on the spot. One of UAE's reputable Filipino schools was even able to shortlist 2 teacher applicants up for a teaching demo this week and 4 data entry clerks selected for training at one of the leading retail shops in the UAE.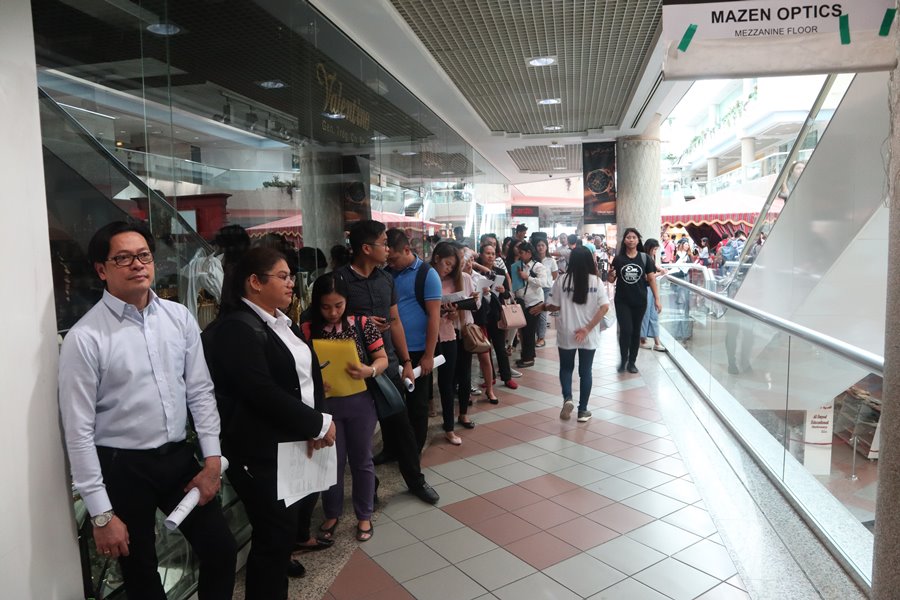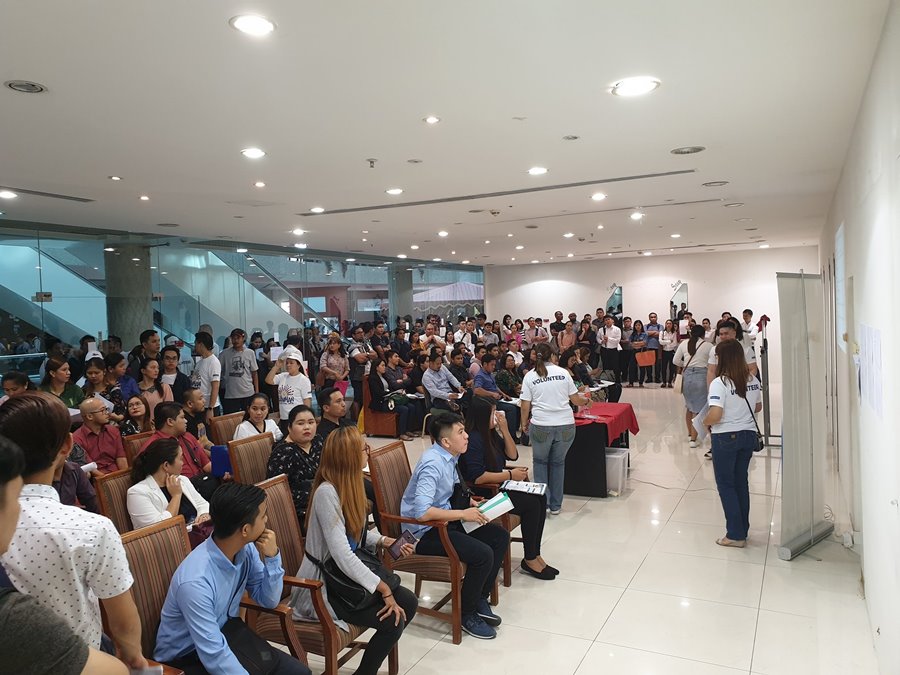 "Sobrang tuwa ko po nung sabihin sa akin na I'm qualified for the position of home care nurse and that I can join right away. It's a big help sa amin na matagal na rin naghihintay ng mapapasukan ulit", said Rio Mejia, a 32-y/o NCU nurse who was hired on the spot.
"Our team was totally impressed with this initiative to gather companies of different industries to provide jobs to the Filipino community. In return, it was a convenient process for us to meet applicants who have already been pre-screened by competitive HR professionals. It would be great to give appreciation to this service and the efforts of these volunteers who truly care for the community", commented Merdiza Zapanta, International Marketing Executive of GCD Facility Management.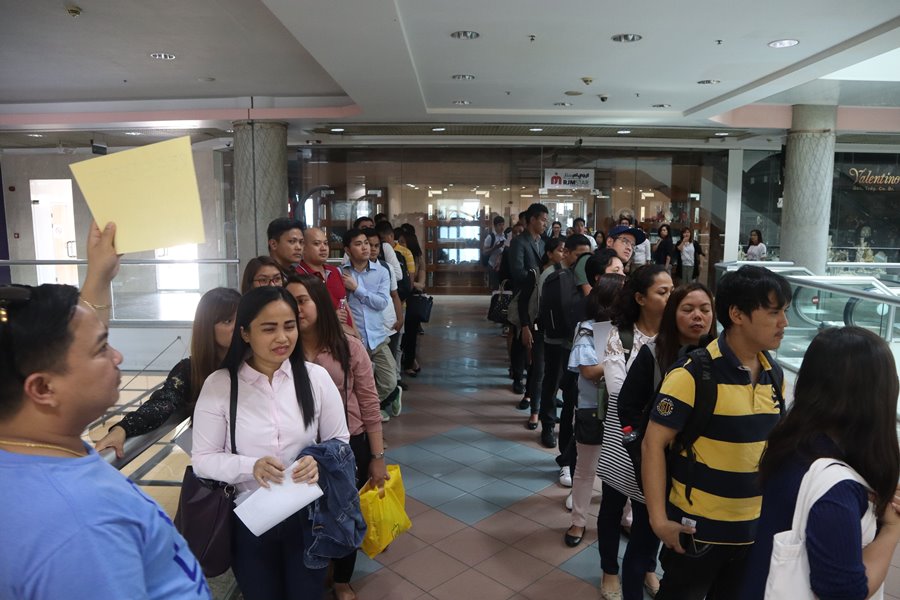 The successful job fair not only provided jobs for the Filipino community but also demonstrated the power and true essence of an iconic Bayanihan abroad. This event has been made possible by the unconditional efforts of the volunteers from various community groups headed by the organizing committee leaders of the Bayanihan Festival 2019, Chairman Josie Conlu, Vice Chairman Jason Roi Bucton, and Communications Chief Lance Japor who organized the event with his team from DuBlog. Professional assistance from The United Filipino Human Resource Professionals (TUFHR) and support from i12wrk The Job Market app also played an important role in the job fair's success.
The Bayanihan Job Fair 2019 is fully supported by the Philippine Consulate General of Dubai and the Northern Emirates and one of the pre-events of Barrio Fiesta Bayanihan Festival 2019 in partnership with The Filipino Channel which will bring joyful festivities and lots of surprises to the community on December 6, 2019 at Zabeel Park C.