Cases of abuse are often shocking affairs, most especially when the victim is a young child, and even more so when the perpetrator is someone whom the child's parents thought they could trust.
READ: Child Safety Council Warns Against Posting Sensitive Information
On Sunday, October 27, the Dubai Court of First Instance heard the case of a housemaid who has been accused of sexually abusing the seven-year-old son of her sponsor. Allegedly, she recorded him naked using her mobile phone, and she has physically assaulted the boy as well.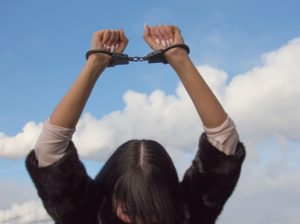 Filipina Maid on Trial for Abuse of Young Boy
Official records state that the boy's father discovered the incident, Gulf News reported. Upon walking into a room in their house at Al Warqa, he saw the 35-year-old Filipina housemaid hitting his child with a broom stick.
The boy's father, a 32-year-old man from Comoros Islands, stated in records that he heard his son yelling around 11:30 am. When he walked into the room, he saw the maid hitting the boy.
The father said that the maid admitted to hitting the child, so he took her to Al Rashidiya Police Station. It was discovered that she had a lewd video clip of the child on her phone.
The maid recorded a video clip of the child being forced to say 'I love you,' the father said. He was shocked, to say the least, and mentioned that he didn't know why she had recorded him naked and saved the video clip on her phone.
Under questioning by Dubai Public Prosecution, the maid had reportedly admitted to recording the boy. She has been charged with sexual abuse of the victim by filming pornographic material and physically assaulting him.
Notably, the Prosecution called for the toughest punishment for the defendant — 10 years in jail — as required by Article 37 of Federal Law No. 3 for 2016 (Wadeema Law).
The housemaid has denied the charges in the courtroom. She is currently in police custody, and the next hearing has been set for November 5.
ALSO READ: Man on Trial for Assaulting Filipina Jobseeker in Dubai
We certainly hope for the swift resolution of this case! Regardless of our profession, let us remember to uphold the rights of children at all times. And when we come across cases of violence and abuse, we shouldn't hesitate to report these immediately to the authorities.