Well, the world has found a new economic hub in the Middle East and you know it by the name of Dubai. Yes it's true to quite an extent, considering the diversified growth happening on all fronts. The first thing that comes to your mind surely is a fat pay check associated with most of the employment avenues in this part of the world.
With the world exposition approaching fast, all one needs is a job with any Emirati corporation functioning in Dubai and a lavish professional life will tread on by itself. However, there sure are certain industries that will hit developmental numbers above all and logistics is one such sector to consider. With there being a dire need of talent for various companies, beating the competition is one thing you should surely look forward to while searching for jobs.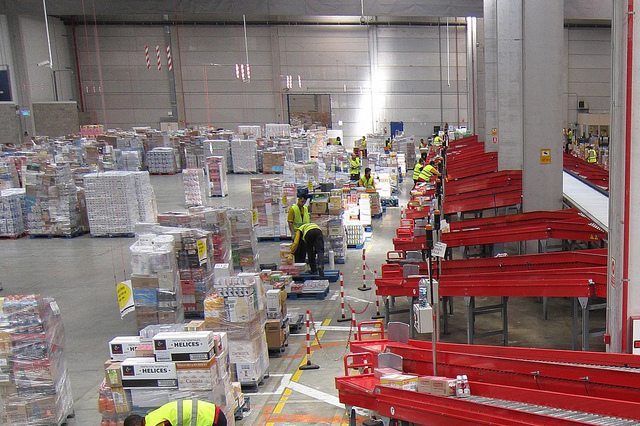 Photo credit: Alvaro Galve
Building on similar lines, maintaining your present logistics job can be a challenge as well. If you don't keep producing numbers, display efficiency in operations and keep learning with time and experience, a head-knock from the fierce completion will happen in any case. Hence, mentioned below are a few tips that will help you be a productive logistics manager in Dubai.
Study the Market Carefully
You surely would've conducted an efficient research while searching for a job, but this is an industry that keeps transforming by the day. Importantly, employers in Dubai are quite specific about who they hire and who they continue with. Keeping yourself updated as per the recent market trends and having the right knack to keep inventory prices on your tips, there will be a number of factors you need to study like the shipment prices, weight breaks, number of orders carried to different parts of the Emirate and the UAE and all the alternatives that help cutting down the cost to a bare minimum. It's the entire Supply chain industry in Dubai that you need to understand.
Work on your Problem Solving and Analytical Skills
Even when you're working as a warehouse manager, problem solving would always remain the foremost required skill in your job. There are surely a number of workers you're managing and disputes or challenges are quite spontaneous to happen, especially when you are working in a multi-cultural and multi-lingual environment like Dubai's. This is where you need to undergo a quick analysis of situations and be decisive regarding taking the right step and producing a solution. Nobody would care about a serious fight between the workers at the warehouse, but they would definitely care about a late shipment and blame your company – a thing your employer would also mind!
Keep a Clear Chain of Communication
Keeping in mind the profession you are in and the bustling work routines that are habitual to the way Dubai's corporate arena works, communication is indispensable to every job nearly and especially logistics. What you need is to keep the flow of information simple and clear at every level. Even if it's a load-lifting worker you are instructing, make sure that every piece of information and plan for the entire day is perceived accurately.
There will surely be days when you will feel that you are just letting out shipment and storage plans and there's nothing new to the profession, but believe you me, it's all temporary to happen. All that the field of logistics requires is a hard headed approach and adherence to a workable plan. Rest will fall in place by itself.
Author Bio: Anshuman Kukreti is a professional writer and a keen follower of the global job market. An engineer by qualification and an artist at heart, he writes on various topics related to employment across the Gulf. Reach him @ LinkedIn, Twitter and Google+.