Aramex is a logistics company operating worldwide. It is a courier and package delivery company located in Dubai, UAE. Founded by Fadi Ghandour and Bill Kingson, the company started in 1982. Aramex is actually the first Arab-based company that is listed on NASDAQ stock exchanges. It is also on Dubai Financial Market and traded as ARMX.
If you are looking for job openings from this company, we have shared information below on how you can apply and check available work opportunities for your guidance.
Aramex specializes in courier, freight forwarding, and express logistics. Currently, the company is led by its CEO Bashar Obeid.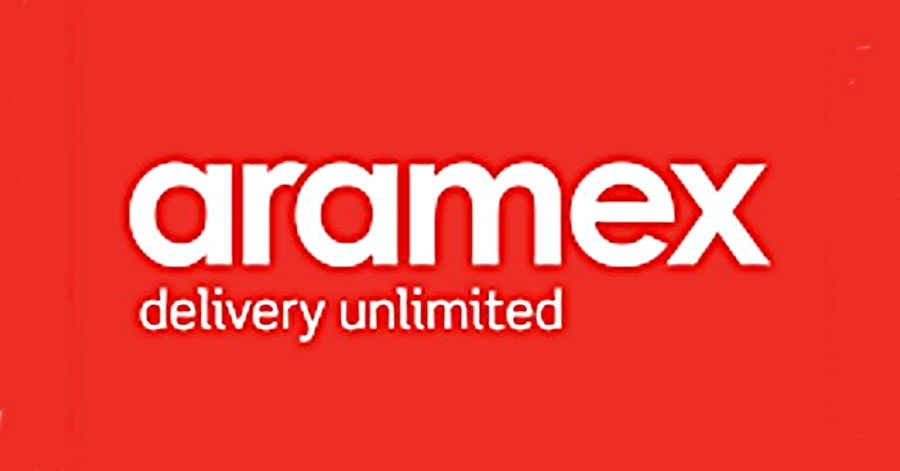 How to apply for a job in Aramex in the UAE
Aramex has its own career website where you can go to if you want to apply in the company. You can easily access the website at https://careers.aramex.com/. On this page, you will be able to search for keywords and locations. Once you click the "search jobs" button, you will see results that match the positions you search for. This career website is actually easy to navigate. On top of the search features, you can also sign up using your email so you can receive latest community updates from the company. Some of the popular positions here are in marketing, digital & IT, and finance & accounting.
Apart from the official career website, there are also other places where you can look for work in Aramex. You can use LinkedIn as it is one of the modern professional platforms on the internet today. When using LinkedIn, just use your profile to apply for a job. Search for Aramex and on its profile page, click for job section where you can see the job listing available. Your profile on LinkedIn serves as your online resume.
If the career website and LinkedIn are not available, you can resort to other platforms such as Indeed and Gulf Careers. Most recruiters post available job positions there. However, you need to be vigilant when submitting your applications online. Nowadays, scam recruiters are becoming rampant. You need to be wiser than them. So, if you want to land a good legitimate job in Aramex, you should always watch out for suspicious job offers. Never reply to strangers or recruiters who send you emails although you did not apply for a job. If you can, you should report it to Aramex so they can get informed.
Aramex History
Aramex started when it was founded by Fadi Ghandour and Bill Kingson in 1982. During that time, Fadi had just received his bachelor of arts in political science from George Washington University while Bill was managing his small courier service. Fadi told Bill about his interest in the business and after that, they discussed about the partnership they were about to establish. Aramex started its operations in Amman, Jordan. Its goal was to be the first courier company in the Middle East because at that time, there was no international courier business that caters to region mostly because of the challenges brought by civil wars and complicated politics. Eventually, the company made its first international delivery, which was a document for the Housing Bank for Trade and Finance from Jordan to New York City.
Facts & Figures
Aramex was founded by Fadi Ghandour and Bill Kingson in 1982.
The company is now 38 years old.
Aramex is headquartered in Dubai, UAE.
It first operated in Jordan and eventually led the logistics industry in the Middle East.
In 2019, the company had US$1.43 billion in revenue.
List of brands/services offered by Aramex
Express Logistics
Domestic Express
Freight Forwarding
Logistics

Facility management – value added services
Facility management – Co-packing
Facility management – Bundling
Facility management – Fashion services
Facility management – On-site services
Facility management – Developing standalone applications

Shop & Ship
Warehousing
Small Business Solutions

Aramex SME Program – Commercial support, training and mentoring, sustainability support.

Customs Clearance
Aramex ClickToShip
Aramex APIs
com
Aramex electronic data interchange (EDI)
Developers Forum
E-commerce platforms

Full package for selling online
Establishing a website and Aramex is the company to deliver the goods
E-commerce customer that wants to expand with Aramex

Aramex Franchise
Catering for storage of dangerous goods
Aramex App
New Zealand goods and services tax law charges
Aramex Smart – Unbox First
Drop & Ship
What it means to work in Aramex
Here are some of the reviews and feedback by Aramex employees:
Logistics operation supervisor: Good team work
"Working in Aramex is a good experience in life. The management and company procedure is quiet appreciable. Everything is okay except salary in some project's staves on the basis of their responsibility."
Ground courier: One of the great leading courier company Aramex
"I am planning to build a long term carrier with a progressive reputed and professionally managed organization to utilize my expertise to the optimum level on order to facilitate career growth"
Team leader – sales: Used to be great place to work
"I left Aramex as I felt a lot of colleagues around me were treated unfairly as they were dumped a lot of work. Also there was no job security. In the beginning it used to be great place to work but later on when management changed they started firing indefinitely persons who used to be the key role Individuals causing service failures."
Admin assistant: That company is good in every way but salary is not enough.
"I love this job and i love this work and i never had a problem regarding my salary in this company. Completely secure company. Only problem is the salary in this company. Since 2013 till now my salary is same no additional benefits no raised in my salary no overtime no incentives. And everyone knows that expenses are raising day by day."
Warehouse operations supervisor: productive workplace
"Good Management, safe work environment guaranteed. Work with cross-functional projects using advanced data analysis techniques to discover insights that will guide strategic decisions and uncover optimization opportunities. Develop and maintain a database, data models, reporting systems, dashboards and performance metrics that supports key business decisions"
Contact Information
Address: Dubai, United Arab Emirates
Main Telephone: +971 4 286 5000
Website: aramex.com