At a time when digital transactions have become essential as carrying cash around, Dubai-based company, Careem, introduces its latest service platform, CareemPay – an easy way to pay for your daily transactions when in Dubai.
READ ALSO: 6 Important Apps for OFWs in UAE
These transactions include payments for ride bookings, online purchases, food orders, fund transfers, and so on.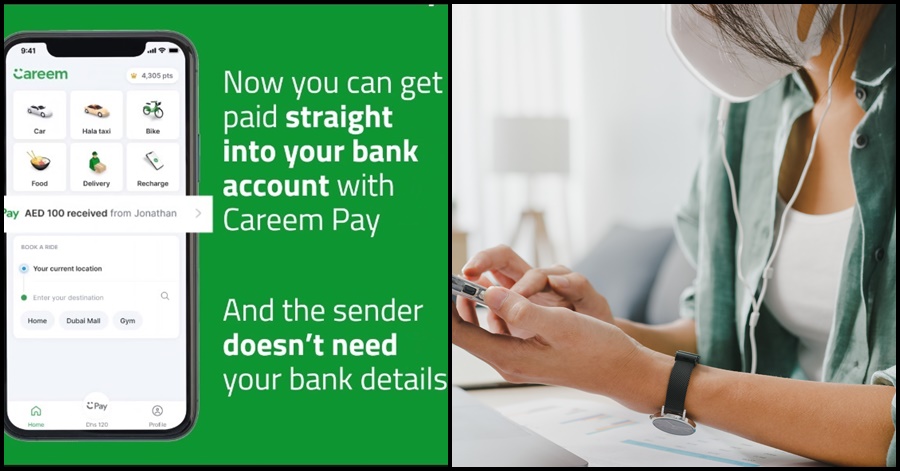 Get Ready to Digitize your Daily Spending with CareemPay
The company envisions the app to become the "one-stop-shop" for purchasing products, availing of services, and transacting with others online.
According to their website, sending credits is very simple. You just need the recipient's phone number. Unlike bank transactions, there's no need to create a beneficiary or add their IBAN to make a transaction.
Other than the convenience, CareemPay also offers the following benefits:
Secure transactions. The app does not keep or share any of your personal information on our servers.
Expense Tracking. Keeping track of your spending through transaction history is straightforward and quick to do.
Win Rewards. With a single tap, you can convert your reward points to Careem Pay credit!
There are several ways you can fund your CareemPay wallet, by: (1) linking your credit/debit card; (2) adding credit through a voucher code; (3) adding credit using a card; and (4) adding credit through cash top-up.
To get started, you can fund your CareemApp account by going to the CareemPay from the menu, click on Add Card, then scan your cards or manually enter your card details in the info field.
Not yet quite sure how this app will work for you? Watch this short explainer:
Enjoy all these benefits when you download the app once the feature becomes available to the general public later this year.
With everything enhanced digitally nowadays, it's no surprise that even fund transfers and payments will become fully digital. As a leading service provider in the UAE and the Middle East, Careem is in the perfect position to help you make this crucial transition as quickly, safely, and practically as possible. To learn more about the new product offering, you can go to https://www.careem.com/careem-pay/.
READ NEXT: 10 Awesome Things about Dubai that Make it a Great Place for Remote Workers