The Emirates ID card's second version was launched by the Federal Authority for Identity and Citizenship (ICA). The new ID will feature improved data protection, advanced technical and technological features, and a high-quality card with a longer lifespan.
It will also include a consolidated 3D photo as well as additional sections for defining codes.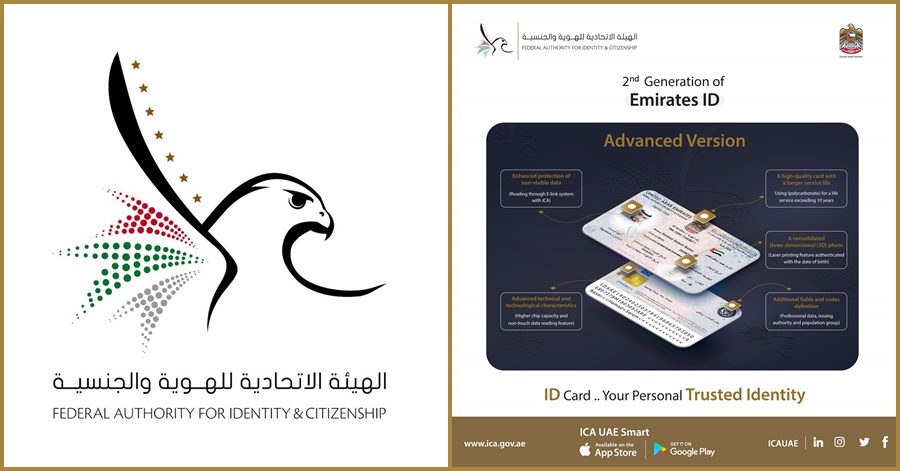 Here's What the Advanced Version of the Emirates ID Looks Like
The government stated that following the first stage of electronic use, they will begin printing the new card for users, Gulf Business reported.
The Federal Authority for Identity and Citizenship (ICA) identified the following five essential features of the new ID's advanced version:
— A high-quality card made of polycarbonate that has a 10-year service life.
– Improved security for non-visible data, which can now be read using the ICA's E-link system.
– The card's chip has a higher capacity and non-touch data reading features, providing superior technical and technological qualities.
– A new laser-printed 3D photo with the holder's date of birth will be authenticated.
— Additional fields and codes have been added to the new ID, including professional data, issuing authority, and population group.
#الهيئة_الاتحادية_للهوية_والجنسية تطلق الجيل الجديد من بطاقة الهوية الإماراتية.

The Federal Authority for Identity and Citizenship #ICA launches the new generation of the Emirates ID. pic.twitter.com/JP9G1Y9IKc

— Identity, Citizenship, Customs & Port Security UAE (@UAEICP) August 7, 2021
At this time, the beneficiaries of the new card include those whose cards have expired, as well as requests for lost or damaged ones, according to Major-general Suhail Saeed Al Khaili, acting director-general of the ICA. He emphasized that it is best to keep a valid card until it expires in order to take use of the updated ID when it is renewed.
He confirmed that the list of permitted fees for the application procedure and issue of ID cards has not changed.
READ NEXT: How to Update Details on your Emirates ID (Resident Identity Card)