Imagine heaps of the freshest seafood — crabs, clams, mussels, shrimp, and squid — all grilled, baked, or steamed to your liking, and served with unlimited rice plus refreshing mocktails! This is just one of the things you can expect to enjoy at Dampa Seafood Grill, a Filipino restaurant in Dubai.
The restaurant is located on the ground floor of Centurion Star Tower in Deira. You can easily reach it by car or via public transport, by taking the Metro or bus from Deira City Centre. Keep on reading to learn more about this highly popular restaurant in Dubai!
Have a look at this video of our experience in this restaurant below: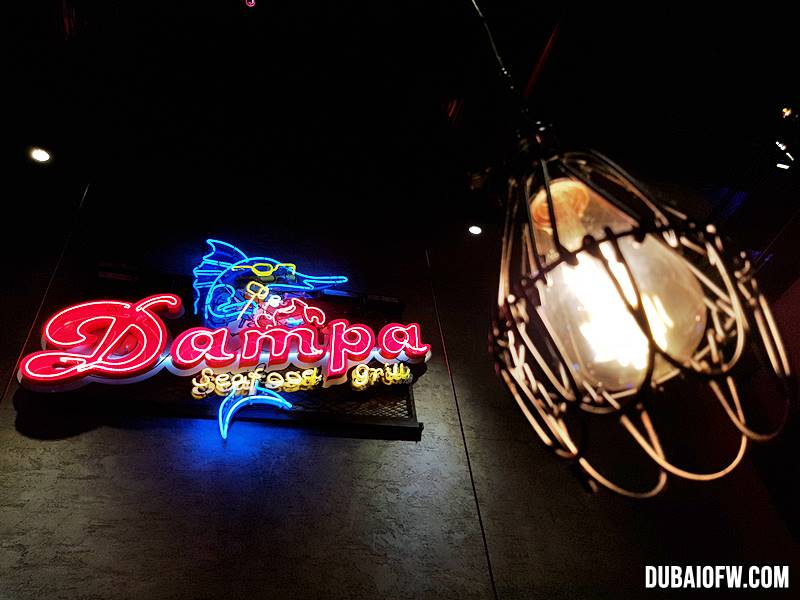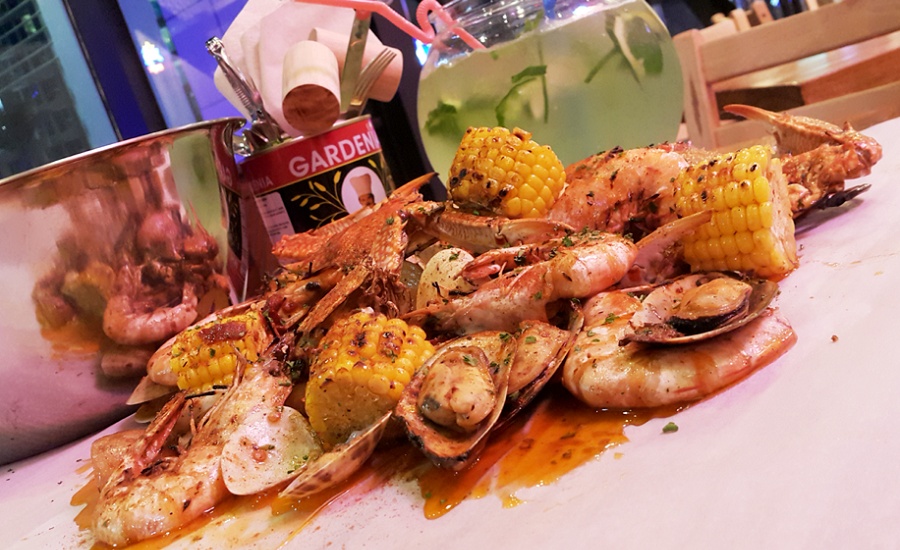 Fresh Catch Cooked Just the Way You Like at Dampa Seafood Grill
Dampa Seafood Grill offers delicious seafood in a casual yet fun setting, with neon signs and artwork scattered across a sprawling dining area. Guests can enjoy their food indoors or al fresco, with friendly staff delivering prompt service. Just what you need for a great dining experience!
The seafood restaurant originally opened in Dubai, eventually expanding to the capital, Abu Dhabi. Just last year (2019), it opened its very first store in the Philippines, at Tomas Morato, Quezon City.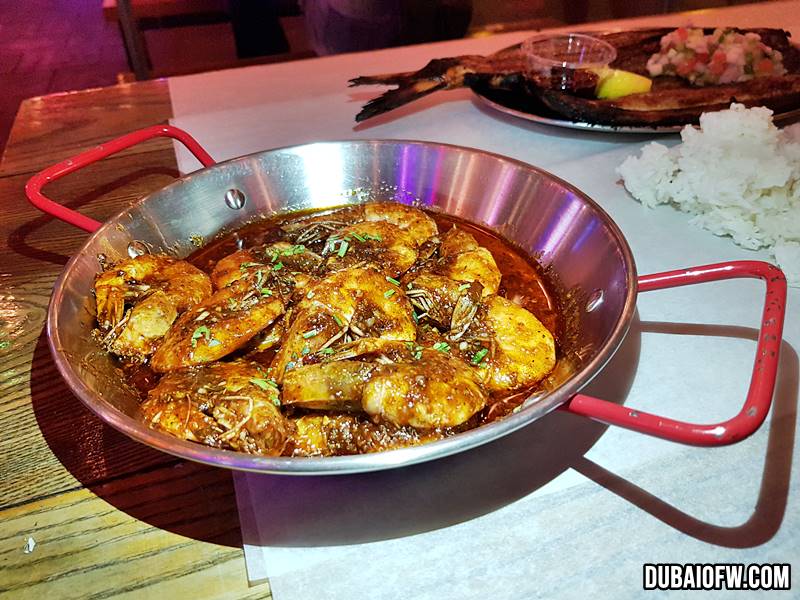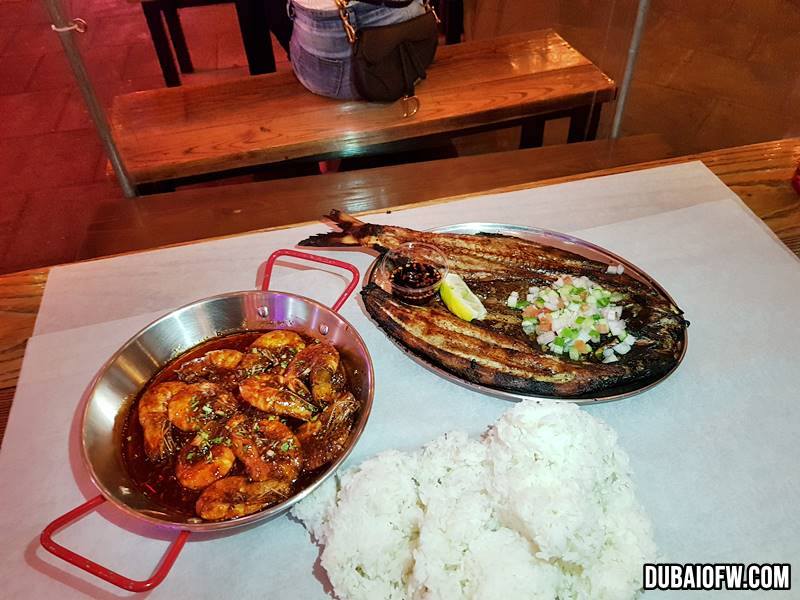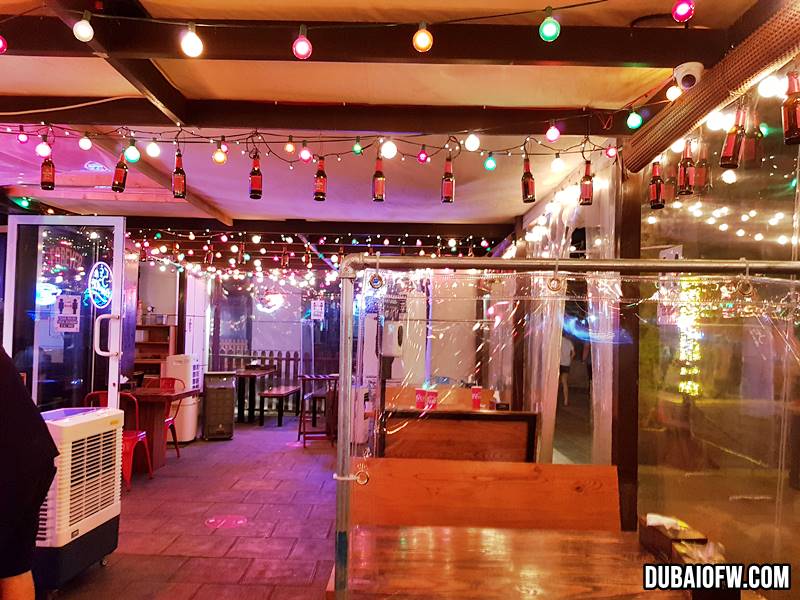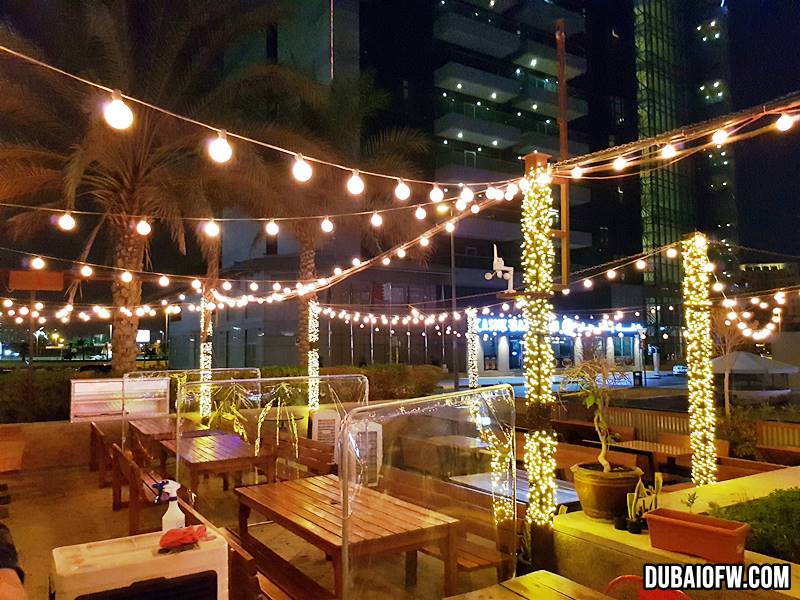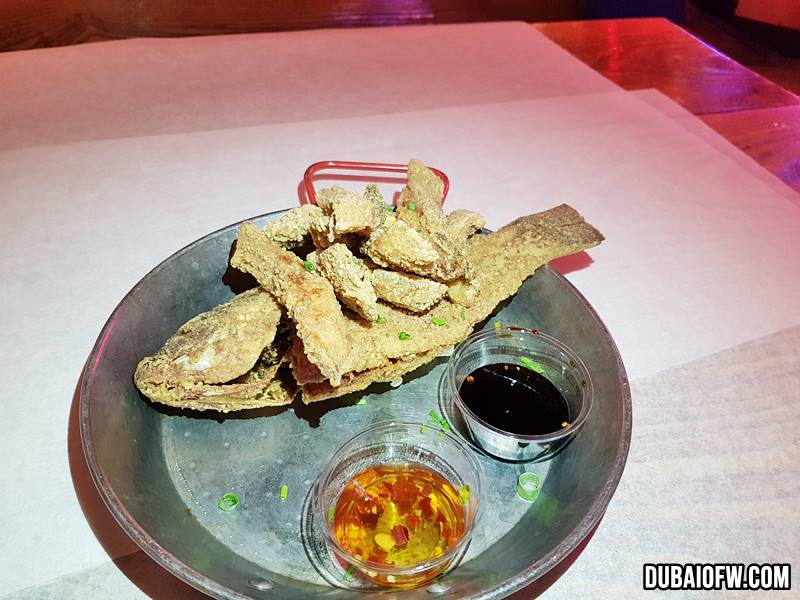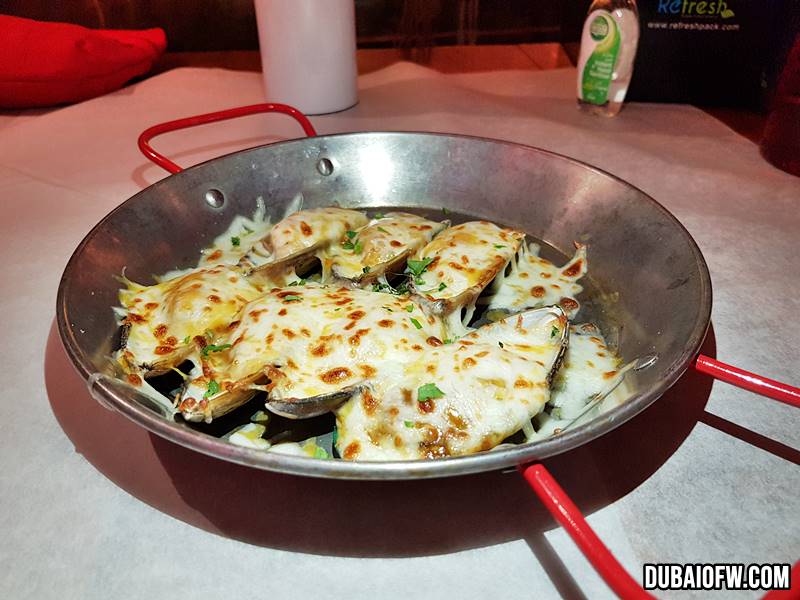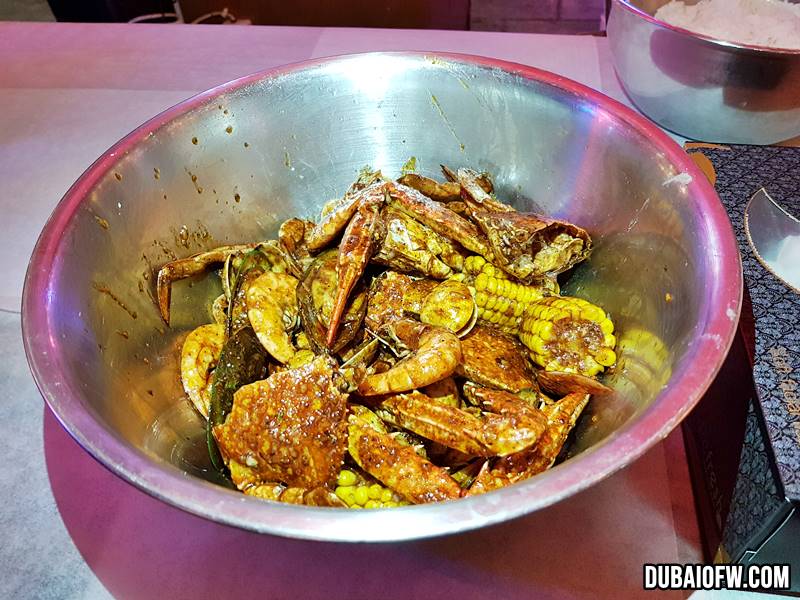 Without further ado, let's get down to what Dampa Seafood Grill is truly famous for — the food! The "Fish Menu" features Crispy Tilapia, Grilled Salmon Head, Grilled Tuna Jaw, and Grilled Bangus (Milkfish). You can enjoy these with hearty servings of Cajun Corn or Butter Chipotle Corn.
Meanwhile, the "Chef's Special" part of the menu offers some really exciting dishes: Cajun Shrimp, Salty Eggperience Crab, Baked Mussels, and Grilled Squid, to name a few. But if you want to try a little bit of everything, opt for the Dump@ SeaFeast (good for 2-3 pax), which features shrimp, crab, mussels, and clams cooked in your choice of spices and sauces (i.e. lemon and herbs, Mexican spices, Thai curry, Cajun spice, and chipotle sauce). Everything sounds really good, indeed!
As you savor the delicious seafood, have your fill of the "Fish Bowl Mocktail," such as Green Minded (green apple with lemon), Justin Bieber (passion fruit, pineapple, and soda), and other refreshing drinks with unusual names (e.g. Bluer than Blue, Incredible Hulk). Come and discover them all!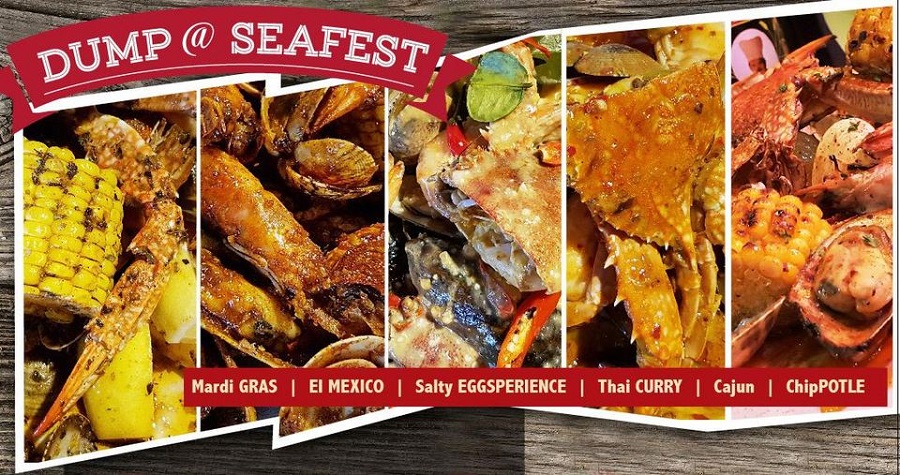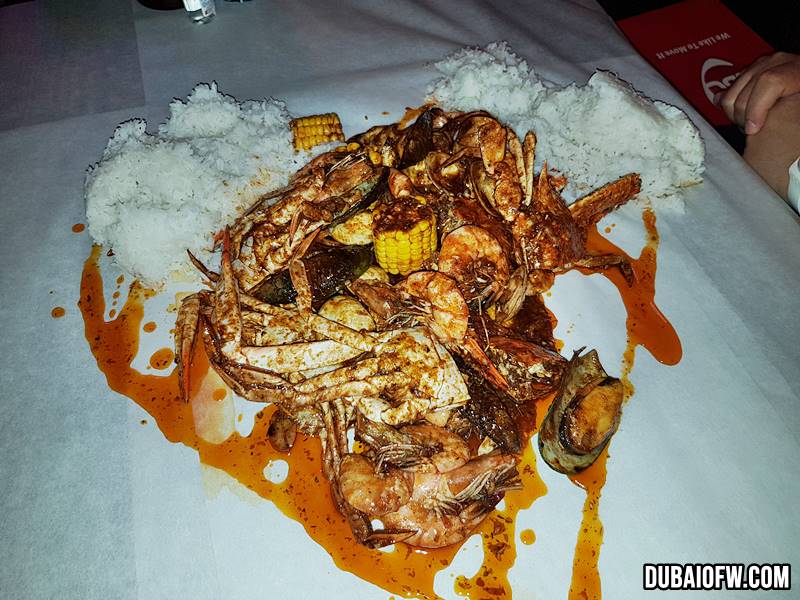 Opening Hours and Prices
Dampa Seafood Grill is open daily, from 12:30 pm to 11:00 pm. As for the price, guests can expect to spend around AED 145 for two people. The more, the merrier!
Video: Dampa Seafood Grill
Check out this short video featuring the highlights of Dampa Seafood Grill:\
If you are looking for fresh seafood and refreshing drinks, set in a casual setting and served with Filipino hospitality, then bring your colleagues and friends to Dampa Seafood Grill! And speaking of Pinoy food, do you sometimes find yourself craving for some isaw, fish balls, kwek kwek, and bananacue? If so, here's a list Filipino street food that you will find right here in Dubai!
Contact Information – Dampa Seafood Grill
Address: Ground Floor, Centurion Star Tower, Deira, Port Saeed, Dubai
Telephone: +971 4 299 0884
Website: http://www.dampaseafoodgrill.com/
Facebook: https://www.facebook.com/dampaseafoodgrilldubai/
Google Map: