It was a night of fun as Dubai bloggers and social media influencers celebrated the launch of People.Places.Memories, the 2nd coffee table book authored by Doc Gelo.
The Dubai OFW team were at the the Yellow Room of Liwan Restaurant in Al Ghurair Rotana to grace the event in support of this blogger's achievement.
Doc Gelo is a multi-awarded Filipino travel blogger who writes about his adventures in his blog – www.DocGelo.com. He also works full time as a Clinical Advisor in an International Medical Insurance company in Dubai. Out of his travel experiences and in a span of only 9 months, he is able to author two travel photo books.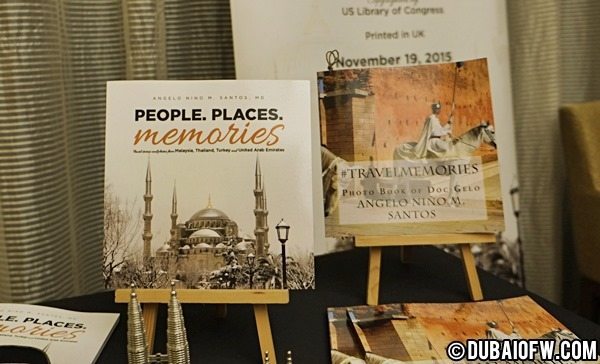 People. Places. Memories
Authored by ANGELO NINO SANTOS, MD,
with Illustrations from KENNETH SURAT
Design and Layout by YNA DOMINGO
We interviewed Doc Gelo during one of our OFW features and we shared how he arrived in Dubai for a fresh start and new goals.
We are proud to share his achievements as this sends a great message to everyone. No matter how busy we might be with our work, if we are passionate about something, we should find time to pursue these passions the way Doc Gelo has pursued his.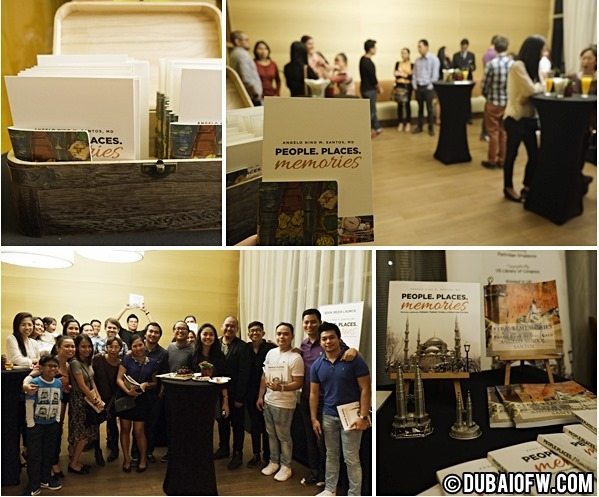 Doc Gelo shared an excerpt of the book and he highlighted his experience arriving in the UAE. 3 copies of the book were given away to lucky attendees and Al Ghurair also gave out complimentary dinners in their restaurants: Shayan and Liwan.
We are glad to have grabbed a copy of Doc Gelo's book. We will carefully flip through pages of his honest experiences and insightful realizations in this delightful masterpiece.
If you wish to fuel your wanderlust, you can order a copy of People. Places. Memories via Amazon, Barnes and Noble, Books-a-Million and other online bookstores. Check out more details about the book here – http://www.docgeloppm.com/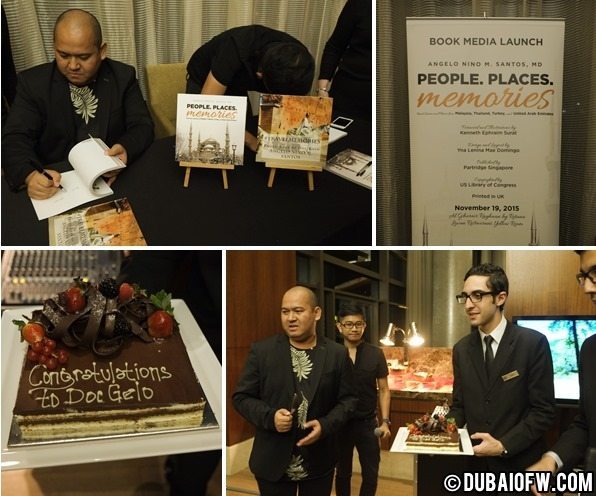 About People. Places. Memories
This follow-up coffee table book highlights the author's journeys and adventures through stunning photos and travel tales from Malaysia, Thailand, Turkey and
the United Arab Emirates.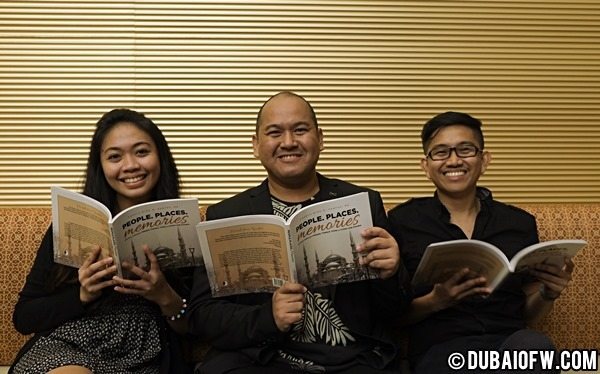 The Team behind the travel photobook, People.Places.Memories
ANGELO NINO SANTOS, MD
Author / Words and Photos
KENNETH SURAT
Contributor / Illustrator
YNA DOMINGO
Design / Layout
Grab your copy here – People. Places. Memories
Here's the video teaser