UPDATE: Recent updates have been reported and that instead of 1pm, the Dubai metro starts its operations at 10am every Friday. View Report here – Dubai Metro Friday Service Starts at 10am
Friday commuting using the RT A metro is always a hassle for me. They don't open the train until the afternoon which explains why it's very busy and it's so full of people. Sometimes it gets very hard to get inside the train when they announce that the doors are about to be closed, because passengers are still getting out.
This becomes a problem when there's no discipline that's why it's great that Dubai security police are around to keep the lines in order.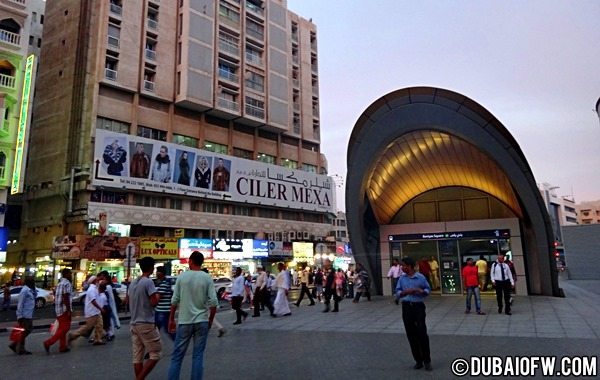 Baniyas Square Metro Station
Dubai Metro is Busiest on Fridays
Friday is the official weekend of Dubai; Friday and Saturday actually. But on Friday mornings, the metro station is closed. I believe it's under maintenance or the staff need to rest.
UPDATE: I called the RTA Hotline and inquired from one of their representatives. it's been confirmed that they close the train on Friday mornings because this is the maintenance schedule of the train. The metro is open daily and this is the time that they conduct their routine check-ups.
Normally the first train during this day won't operate until 1pm. It's a good thing that I don't work until the afternoon and I take the 1:47pm stop which is the first stop in Al Karama to Rashidiya Line.
Relying on the Metro Transport from Al Karama to DCC
I rely  heavily on the metro transport when I travel from my place in Al Karama to Deira City Center station. This is the most convenient way to commute in this desert city. Even if I pay 4.10 AED for the transport, this mode of transportation is very efficient as I arrive in my destination on time.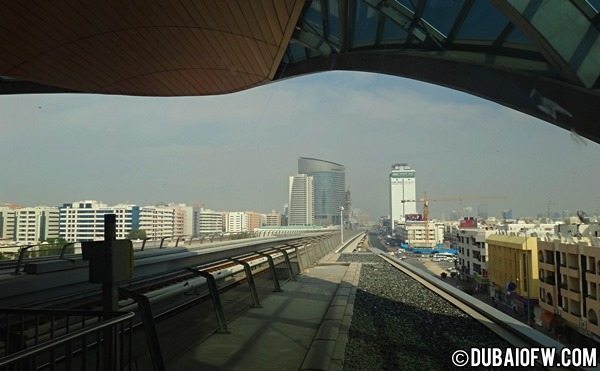 Al Karama Metro Station Dubai
Other Dubai Public Transports
For Dubai buses, you have to wait around 10 to 15 minutes at the bus stop if you miss the last bus. As for Dubai taxis, I hear that they're going to increase the taxi fare by January 2014. I only take taxis when I can't compromise the time I need to be in the destination.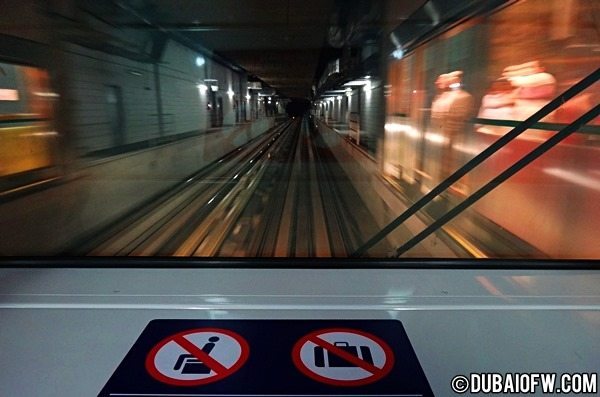 Dubai train
Creating New Metro Lines and Adding More Train Coaches
I hope the Road and Transport Authority will be coming up with new Lines and add more coaches soon. This helps accommodate the influx of people visiting and residing in Dubai as they choose to ride the faster and cheaper way to commute.
So as a tip, don't go to the Metro on Friday mornings as it's closed.
Dubai Metro Contact Number:
Toll Free Hotline: 800 9090