The current administration, under President Rodrigo Duterte, has been consistently supportive of Overseas Filipino Workers (OFWs). Early this year, he led the launching of the Overseas Filipino Bank (OFB). Just recently, he vowed to end the abuse on OFWs in the Middle East.
The President made this promise last April 14th after meeting Pahima Alagasi, a Filipina who experienced abuse abroad. Four years ago, her employer's mother scalded her with boiling water. She returned to the Philippines last Friday after staying in a shelter in Riyadh, Saudi Arabia.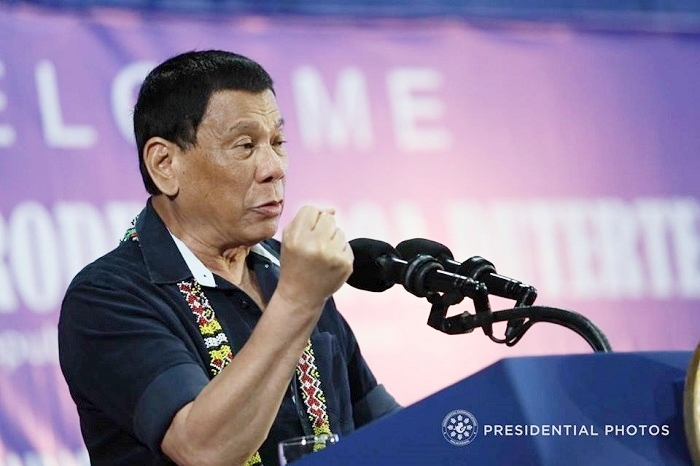 PH President Assures Pinoy Workers Abroad
Days after President Duterte announced that he would be traveling to Kuwait (for the signing of an agreement on protecting OFWs there) — he met Alagasi and her family in Davao City. During the meeting, he said that the government would do everything to help Pinoys in the Middle East.
"The Chief Executive said he already reminded the workers to be careful since the culture and laws in a foreign country are different from that of the Philippines," a press release from the Palace stated. "[He] underscored that it is the interest of the Philippines to uphold the welfare and well-being of Filipino workers."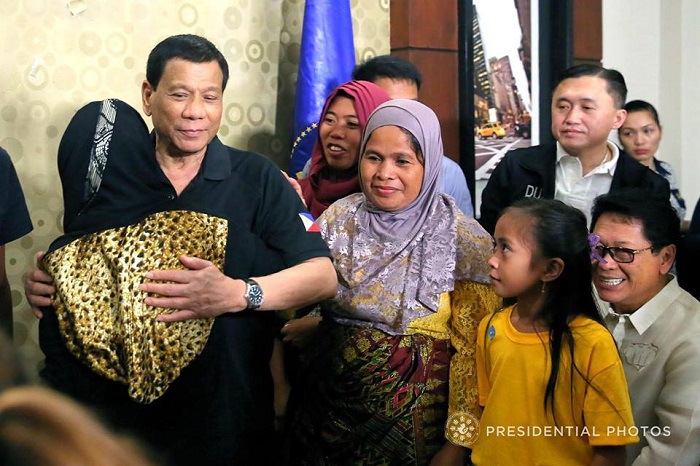 Protecting the Dignity of Fellow Pinoys
Likewise, President Duterte encouraged Filipino Muslims, who are based in Islamic states, to help protect the human dignity of their fellow Pinoys. He reiterated the significance of maintaining good relations with the Middle East, since it is of "great importance" to the country.
Meanwhile, Alagasi expressed her thanks to the President and to other government officials, namely: Labor Secretary Silvestre Bello III, Ambassador to Riyadh Adnan Alonto, and ACTS OFW Partylist Representative Aniceto Bertiz. She also thanked officials and personnel at the Philippine Embassy and the Philippine Overseas Labor Office.
Furthermore, she expressed gratitude to then Prince Nayef bin Abdulaziz Al Saud. After a four-year legal battle with her employer in Saudi Arabia, the Prince was the one who approved her final exit from the Kingdom.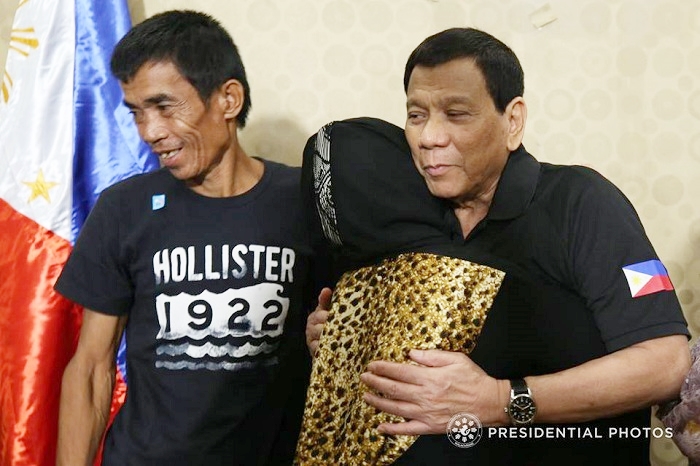 Maltreated by Mother of Employer
Alagasi is a 26-year-old mother of two from Pikit, North Cotabato. A few years ago, the mother of her employer in Saudi Arabia scalded her with boiling water, which caused second-degree burns on her neck, thighs, and a large part of her back.
After the incident, she filed a maltreatment case against her employer, who also filed a counter-claim against her. Although both of their cases had been dismissed by the Saudi Court, the legal battle led to the delay of her repatriation.
Last March 19th, President Duterte presented her case to Saudi Prince and Interior Minister Abdulaziz bin Saud bin Naif, who came to Malacañang Palace on an official visit. This eventually led to Alagasi's return to the Philippines last Friday, April 13th.
Notably, the Overseas Workers Welfare Administration (OWWA) has granted Alagasi's children with educational scholarships until college. In addition, the Department of Foreign Affairs (DFA) gave PHP 50,000 in cash assistance to her family.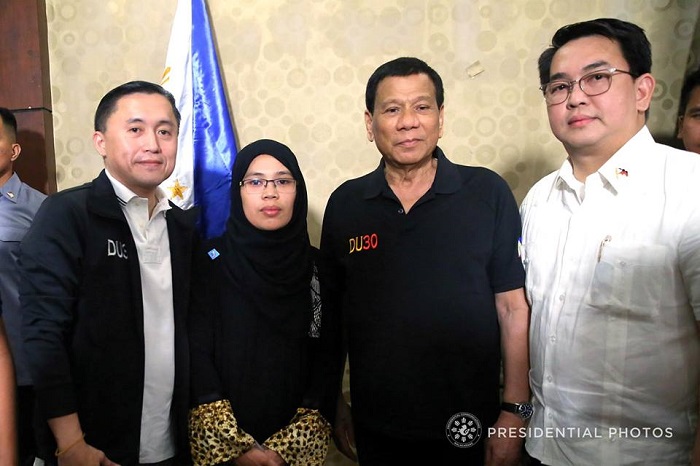 Through the efforts of President Duterte and his officials, OFWs can be assured of protection from abuse, even while working abroad. In relation to this, here is a list of emergency numbers in Dubai as well as a guide on how to report cases of abuse in the country.