Emirates Transport (ET) has recently announced that it has signed 12 new and renewed school transport contracts with several schools in Dubai and Sharjah.
Through this development, the corporation will provide 630 school buses to service approximately 17,000 students in the UAE.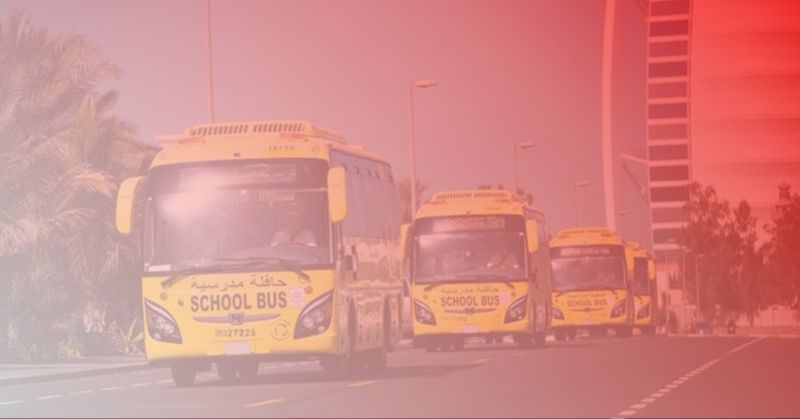 Over 600 Buses Deployed by Emirates Transport in Dubai, Sharjah
In line with this, the ET's School Transport Division is now offering services to 36 private schools, said Tariq Al Sedawi, Area Sales Manager for Dubai and Sharjah, as shared in a report by WAM.
According to Al Sedawi, the growth in contracts with private schools was mirrored by an increase in the size of the fleet of school buses. The initial 400 buses in 2014, when the company's Private Schools Transport Centre was first established, was increased to more than 1,000 by the end of 2018.
Accordingly, the number of supervisors on school buses currently stands at more than 2,457 bus supervisors, of whom 1,357 supervisors throughout the Abu Dhabi Education Council areas of Abu Dhabi, Al Ain and the Western Region and 1,100 in the rest areas and educational offices in the UAE.
ET aims to provide school bus supervisors onboard each bus rented at the request of the school, with to maintain security and safety of students and offer a professional alternative to practices of disordered and unregulated mass transport.
Of note, prior to the recruitment of drivers, they must sign a pledge to treat all children in an ethical and professional manner, and in accordance with the laws and regulations, and to strictly adhere to all safety and work procedures such as making sure of the safety of children at all times from the time they board the bus to the time they disembark.
To highlight this commitment to safety and ethical service, the UAE government has installed cameras on all school buses in the UAE capital to catch motorists ignoring the stop signs.
Also, public utility buses in the UAE are equipped with automated arms that extend out of the bus to signal motorists to wait until the child is safely out of the way. As per the law, drivers are required to stop at least five meters away from the bus.
Failure to abide by this traffic law will cost erring drivers a hefty fine of AED 1,000 and 10 black points.
According to the UAE police, the safety of students is a top priority they are doing everything possible to boost it by raising awareness among motorists in the country.
ALSO READ: WATCH: Reckless Driver Almost Smash into School Bus in Abu Dhabi