Great news to those who are travelling to Sharjah and Abu Dhabi by bus, you can now surf the internet for free! RTA (Roads and Transport Authority) has launched a free WiFi service in 106 Intercity buses from Dubai to Sharjah and Abu Dhabi.
Travel time to these places may take a minimum of 30 minutes  to Sharjah and 2 hours to Abu Dhabi. Depending on the traffic situation, it may take even longer. The free WiFi will definitely help in passing time.
Enjoy Free Internet in Dubai Intercity Buses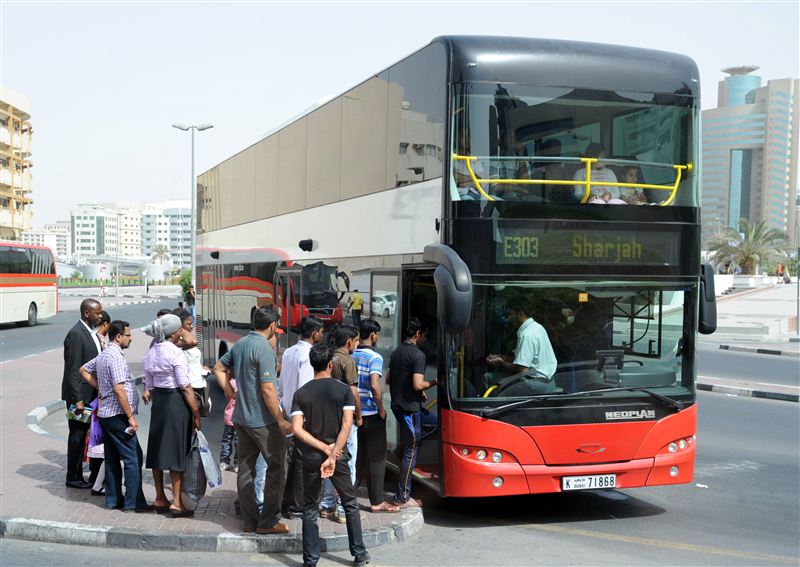 RTA double decker bus from Dubai to Sharjah
This announcement was made in light of the commitment of RTA to povide happiness to the community.
"The service enables inter-city bus riders to surf the internet through their portable devices, tablets or smartphones; and process several tasks in transit; a time-saving exercise. The RTA always seeks to introduce the latest telecommunication technologies in coordination with Etisalat; a key provider of the smart services bundle offered by the RTA to public transport commuters and other beneficiaries comprising citizens, residents, visitors and tourists," Abdullah Yousef Al Ali, CEO of RTA Public Transport Agency, explains.
How to Connect to the Free Wifi?
So how do you connect to the WiFi inside the RTA intercity buses? Here's how (based on the note instructions):
Turn on the WiFi signal on your device
Select the Wifi network inside the bus.
Enter your UAE Mobile number
Enter the pin received via SMS.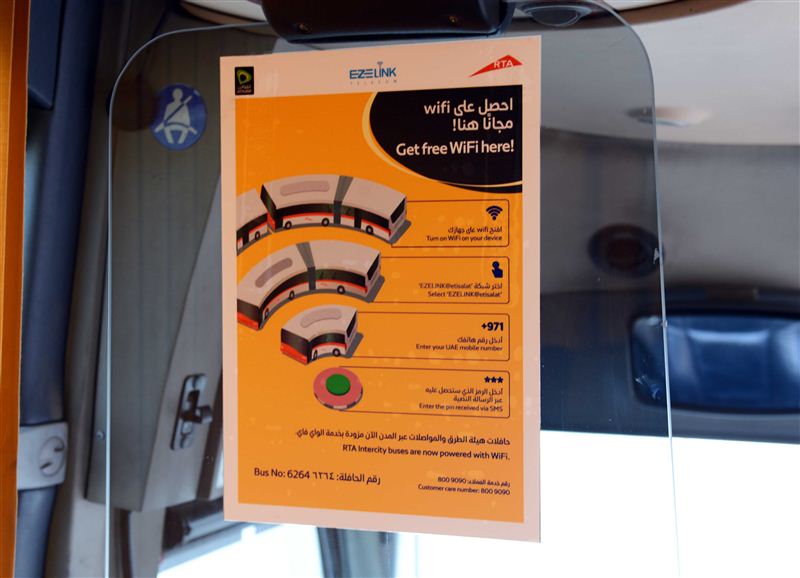 signboard to connect to the internet
This internet on buses is in collaboration with Etisalat, one of the leading telecommunications provider in the country. So residents, tourists and citizens – all passengers between these emirates will be treated to free WiFi on your tablets, mobile phones and portable devices.
This news showcases how Dubai is always innovating and developing its technology and providing better services to its community. As a resident and commuter of Dubai, it makes me glad to see this progress to making Dubai a smart city.
News and images source: mediaoffice.ae