Many foreign nationals working overseas think that understanding the labour laws and their rights in the country are enough – but what if these laws or your rights are being violated? How do you proceed with this situation especially when the violator is your boss or employer?
Now, there's a more convenient way to report such cases without the fear of going through your employer/boss (if they are the offender), because this process can be performed entirely online through your mobile phone.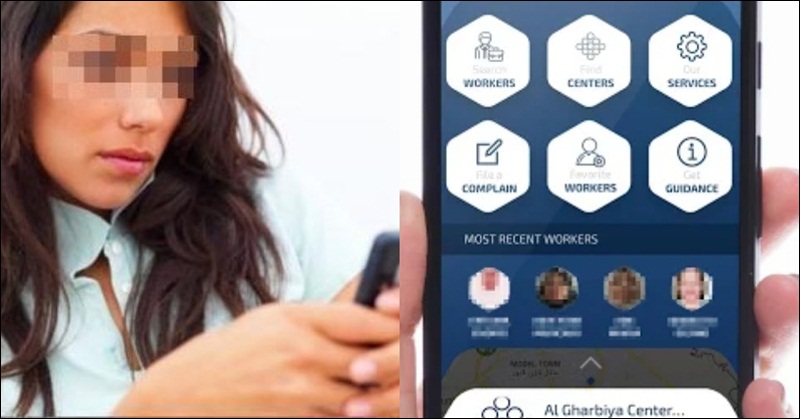 Guide to Filing a Complaint Online for Domestic Workers in the UAE
Filing complaints or any grievances against one's sponsor or employer is never an easy thing, especially for those who have only just experienced to work in the country, but this should never hinder you from reporting any offence or violations committed even and especially by your sponsor in the country.
Recognizing the situation by many foreign workers in the country, the TADBEER Centre developed a mobile app specifically for domestic workers through which they can file a complaint online along with other related information to these cases.
To begin, you need to download and install the Tadbeer UAE app on your mobile phone. Once it finishes, log on to the app to access the services you can avail.
Note: Registration is not required for filing a complaint. You can just choose a language setting then click on "Skip Login".
On the main screen, look for the box which says "File a Complaint" and click on it.
After you have clicked on this, you will be directed to a page where you can file the details of your complaint. Be sure to go through each section as follows:

Select Centre: You can select the nearest Tadbeer Centre on the list, but you can also choose the agency which processed your visa application for work in the country.
Passport Number: Be sure that your passport number is valid and accurate, as this will get priority response from the centre. Nevertheless, you can still input your passport number even if expired.
Your Full Name
Mobile Number: Make sure this is your active number because the Ministry will use this to contact you to verify your report.
E-mail Address: Again be sure to input an active e-mail address here for verification of the case.
Nationality
Birthdate: Be sure to input the correct detail here following the prescribed format (dd/mm/yyyy) which the Ministry will use to check your records.
Attachments 1/2: You may upload documents that will serve as proof of your complaint. These may be photos, documents, videos, or recordings to support your claim. You can also upload a copy of your passport and work visa in this section.

Finally, you will need to compose a statement for your complaint. Be sure to include important details such as dates, your grievances, issues, or complaints regarding the nature of your work or workplace.
Review the details to make sure that you have answered all parts before you click "Submit".
That's it! After you have completed the steps, your complaint will be automatically registered with the Ministry of Human Resources and Emiratisation (MOHRE), and you will receive an email confirmation of your complaint, and they may call you and your sponsor (employer/boss, sponsors, or your agency) to visit the TADBEER Centre for a face-to-face meeting.
To know more about the services offered by TADBEER Service Centres, you may check out their website.
ALSO READ: "Not Paying Salary on Time" Illegal: Up to 50K AED Fine for Employer