Today's OFW interview features Chirene Cañada, a 36-year-old Filipina based in Dubai. She graduated with a degree in Bachelor of Science Major in Management, and currently works as a Secretary for the Chairman of a Building Materials Company. She has been living in Dubai for almost 13 years now.
Chirene, or simply "Tochi" as she is called by friends, also happens to be a single mom to 3 wonderful kids. In 2008, she came to Dubai because — being a single mom — she wanted to provide her children with a comfortable life and everything they could ever need. She also wanted to make her parents proud, and to prove to them that despite her situation, something good would eventually happen.
Fast forward to today… Through her salary, Chirene was able to save, build a house for her family back home, buy a car in the Philippines, and also buy her own car in Dubai. It hasn't always been easy, though. During her first few years, Chirene was struggling to make ends meet, and couldn't afford to eat out. Surely, many of our fellow kababayans will be able to relate and learn a lot from Chirene… and how she was able to overcome many challenges!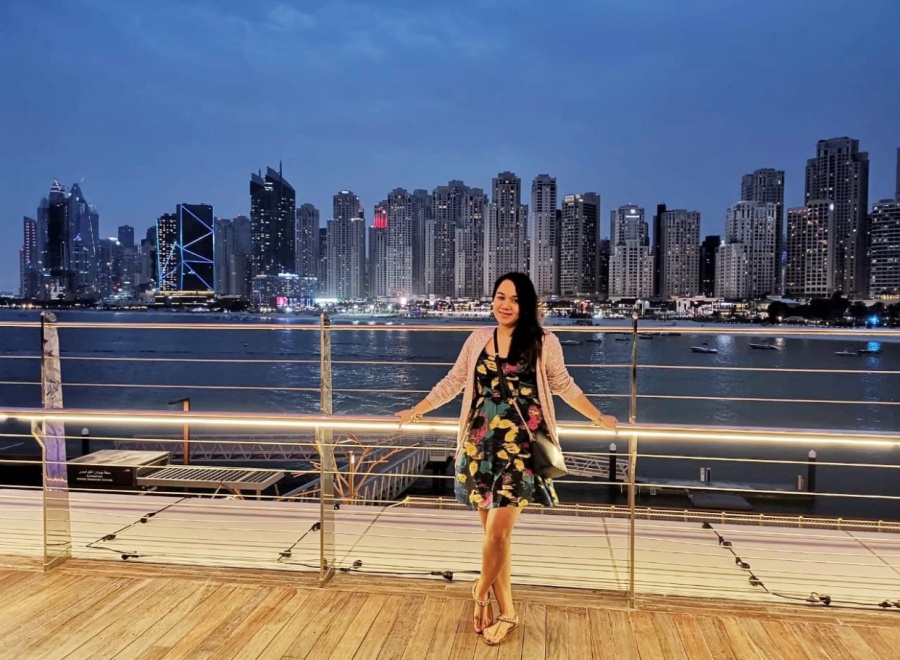 OFW Feature: Chirene, Secretary of a Building Materials Company in Dubai
Name: Chirene Cañada
Nickname: "Tochi"
Age: 36 years old
Current Profession: Secretary for the Chairman of a Building Materials Company
Education: Bachelor of Science Major in Management
Years in UAE: Almost 13 years
1. Tell us about yourself.
Marhaba! I am Chirene Cañada, and my friends call me "Tochi." I am 36 years old, a single mom of 3. I finished a degree in Bachelor of Science Major in Management. I am from the city of good luck, Gingoog City, Misamis Oriental. I am currently working as a Secretary to the Chairman of a leading Building Materials Group and have been living in Dubai for almost 13 years now.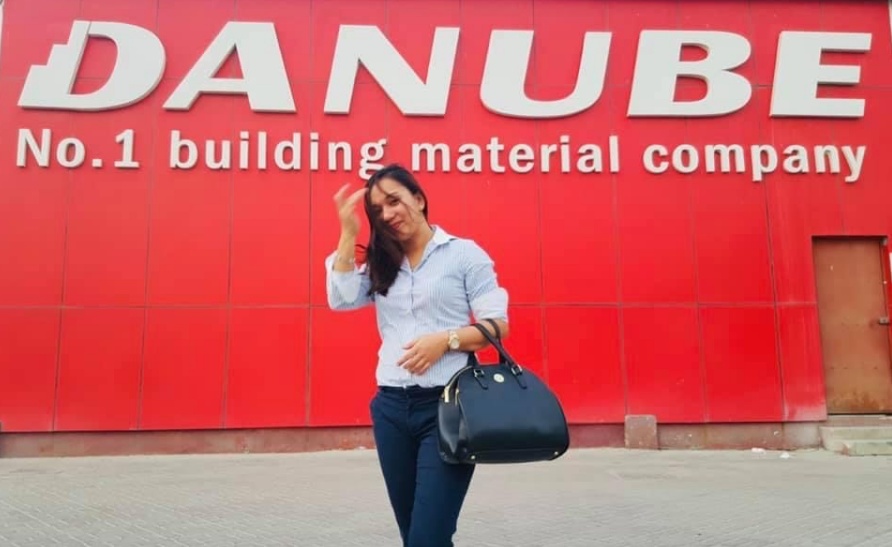 2. Why did you come to Dubai?
As a single mother, I wanted to give my children the best future and to prove to my parents that despite my situation, something good will happen. I was dying to prove something to them and to make them proud of me.
3. What were your previous jobs?
Previously, I have worked as a Receptionist/Secretary in a Trading Company, and as an Admin Assistant in a Consultancy Firm.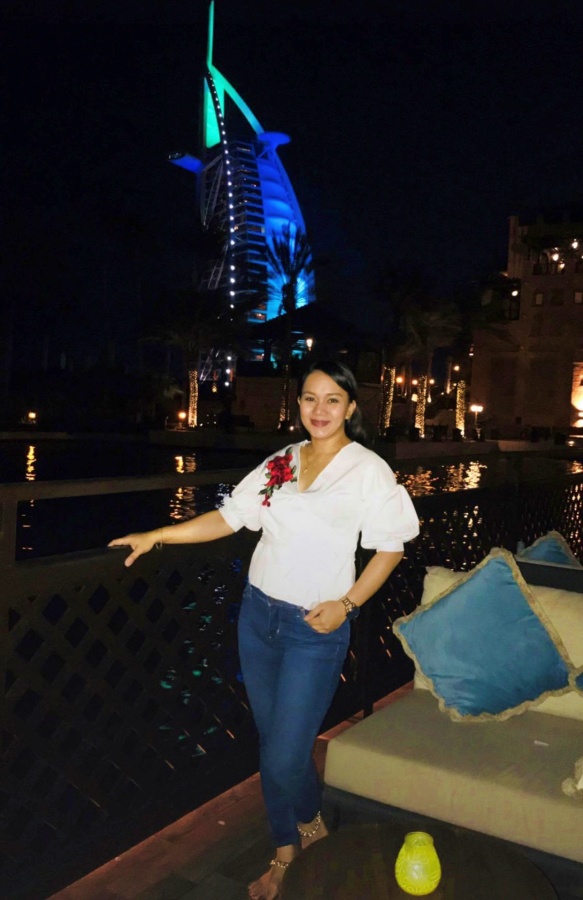 4. How do you find your current job? Are you happy/satisfied with it?
I have been working with Danube Group for almost 8 years now. Working for a Chairman/Founder is quite challenging. It requires plenty of perseverance and mountainous hard work. Nonetheless, I am blessed to be part of the Danube family.
5. Are you able to save in Dubai? Or do you have any investments you wish to share?
Yes, I was able to build my own house in the Philippines. I have bought some land, have a retirement policy plan, and bought a car in the Philippines and here in Dubai also.
6. Is it difficult to live in Dubai? What are your struggles? What's life like outside work?
Initially, YES, it was very hard especially since the salary was less. I've been though a lot before, including being deprived from eating out. My life before was mostly just work and home, because I didn't have anything extra to spend. But now, with God's grace, I am able to enjoy Dubai because I have my own transportation and some extra money to enjoy eating out.
At this point, I would like to share a little bit more about my personal story. I arrived in Dubai in 2008. At that time, it was more difficult due to the visa policy; most of the Filipinos were stuck in Oman or Iran. The tourist visa was valid for a month only, and if you couldn't find employment, you needed to leave the country for at least 30 days before being issued another tourist visa. So the struggle was real; I was stuck in Kasab, Oman for 36 days, spending Christmas and New Year in a lonely place.
However, as a single mom, I had no reason to back out nor surrender. I have experienced walking under the sun, giving CVs because I didn't have money for bus fare. I have experienced losing one heel of my shoes. I have also experienced — while going for an interview and waiting for hours — eating my lunch in the toilet because my kababayans wouldn't allow me to use the pantry as it's exclusive for staff only. Still, there was no option but to keep going.
To make a long story short, I found a job offering minimum salary that was enough only to have a place, eat, and support the family back home. That 1-liter Lacnor juice before was only 5 dhs, but believe me when I received my salary, buying that juice was already heaven for me, because I couldn't afford eating out nor going to the mall for shopping.
I had just enough to eat and send some money back home. That was my life for almost 3 years. Fast forward to today… I found a job with a decent salary, life started to brighten up, and I have been the Secretary of the Chairman of Danube Group for almost 8 years now. I finally had my own house back home, my own car here and in the Philippines, and life is getting better each day.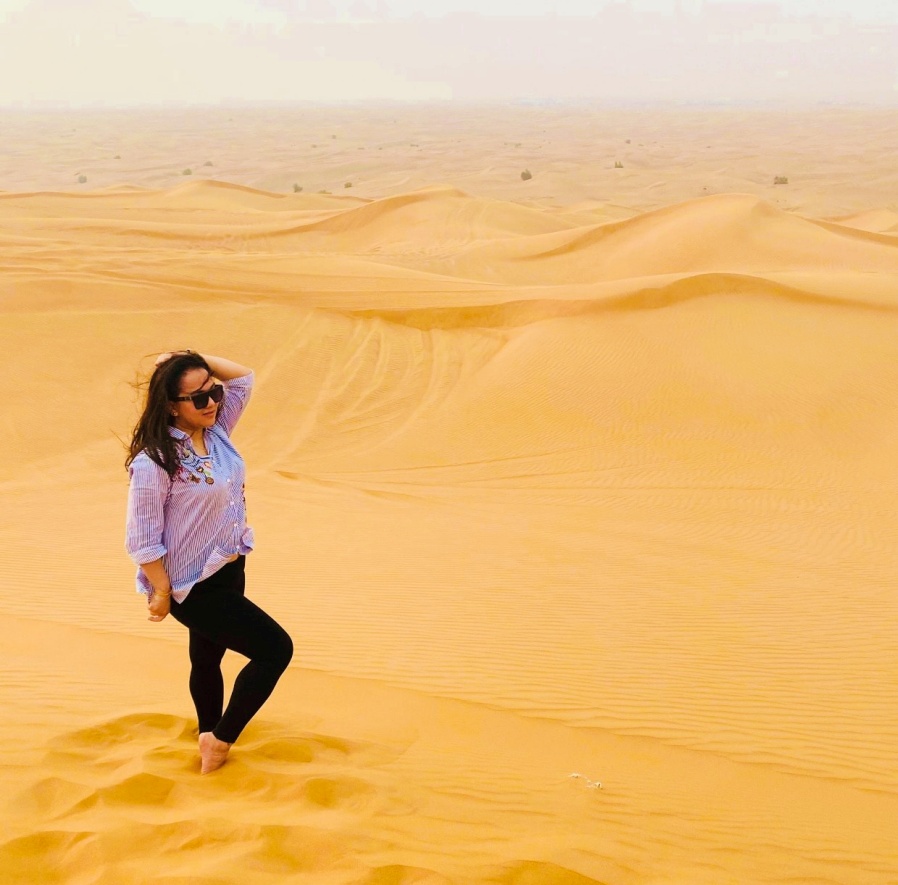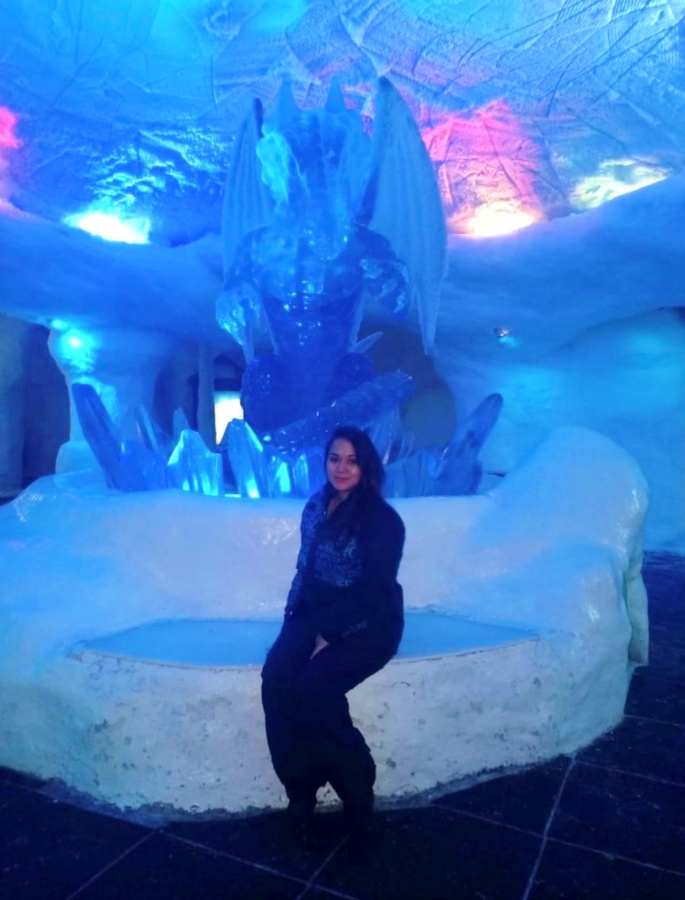 7. What do you like about Dubai?
Dubai is one of the safest places I've ever been in. It is multicultural, there are a lot of nationalities that live and work together. Also, even if you don't have much money, you can still enjoy the beautiful sceneries that are free to the public and there are plenty of generous people.
8. What do you NOT Like about Dubai?
The extreme weather. During summer it gets extremely HOT. Also, I don't care much for those few Filipinos who don't know where they come from and have crab mentality.


9. What are your plans for your career/family/future?
For my career, I will always do my best with sincere and honest work ethics.
My family is my number 1 priority; they come first. Family is everything, the reason for my being. I invested first in having my own house so that I could focus on my kids' education afterwards and someday put up a business in the Philippines.
10. You have any tips for kabayans when working/finding work/living in Dubai?
Every struggle in your life has shaped you into the person you are today. Be thankful for the hard times, the challenges that made you stronger. If you want something you never had, you have to do something you've never done, so never give up on your dreams!
Furthermore, always save for the rainy days. We don't really know until when we will be able to work here, so it is better to spend wisely and to spend within your means.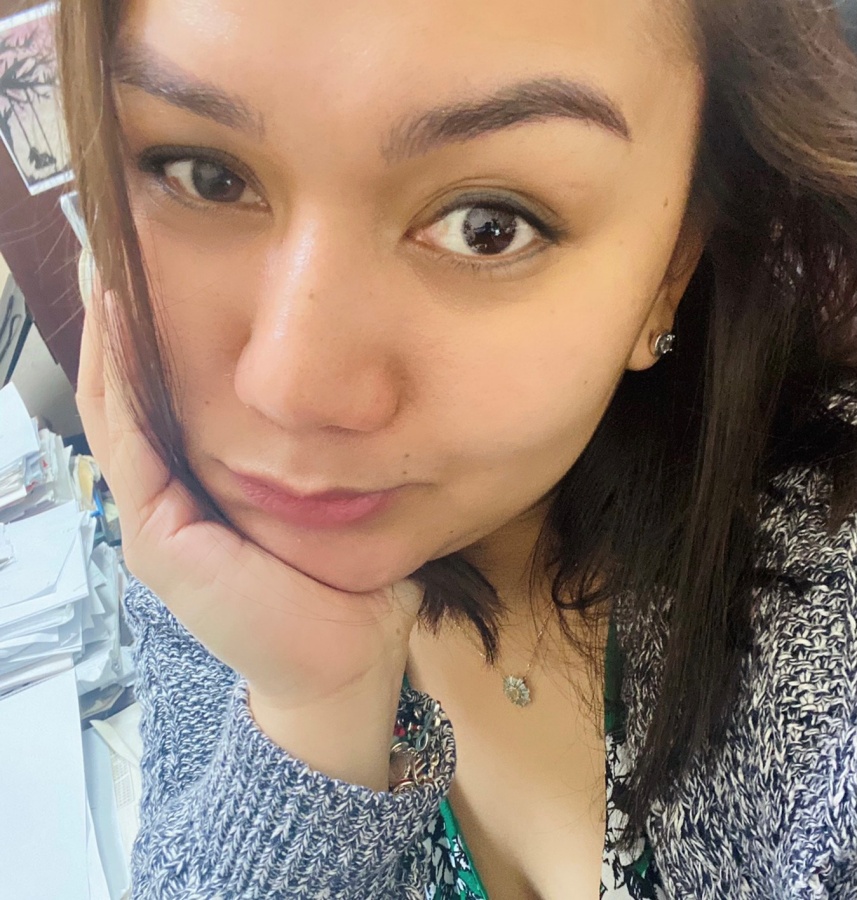 ————–
*Photos provided by Chirene
Are you an expat in Dubai? Do you want to be featured in the website? Send us an email telling us you want to be featured at admin@dubaiOFW.com and we will send you the set of questions! Let's help other Pinoys who want to come to Dubai understand what life in the UAE is like through your story.