Retailers push sales for latest Apple 11 and Samsung Note 10 following their UAE debut in recent weeks
Known for its great deals and promotions on the latest gadgets and accessories, GITEX Shopper 2019, the region's favourite and longest-running consumer electronic bonanza, is recording hot sales of two of this season's most anticipated smartphones – the Apple iPhone 11 and Samsung Note 10 – within weeks of their UAE debuts.
Also Read: 9 Tips When Shopping During GITEX Shopper Season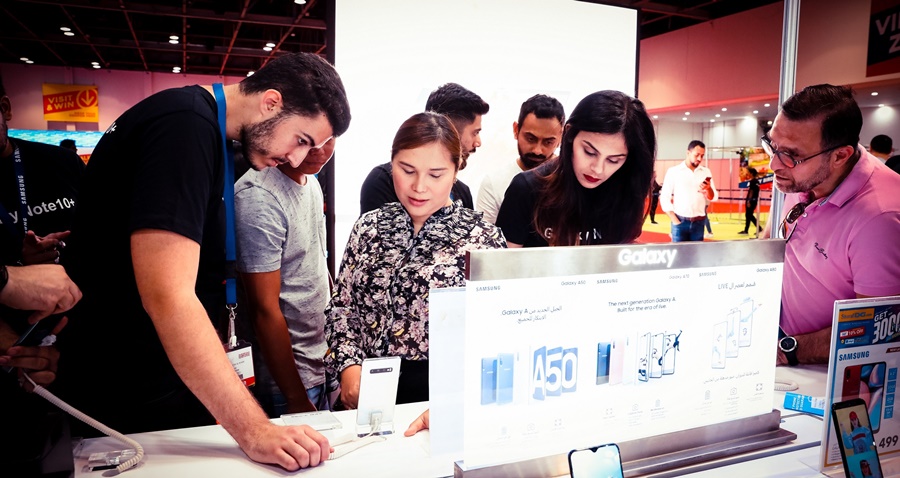 Spotlight on Apple iPhone 11 and Samsung Note 8 in GITEX Shopper
The Apple iPhone 11, which launched in the UAE on September 20, three days ahead of the show, is
being sold by all key GITEX Shopper retailers (EMax Electronics, Jumbo Electronics and Sharaf DG).
Also available at key retailers, including Axiom Telecom, is the Samsung Note 10, which made its
UAE debut on August 30, 2019, and is being sold as a package with Samsung accessories.
Most Expensive Item – Samsung QLED 8K TV 98 inch
The most expensive item on the show floor is Samsung's QLED 8K TV – 98" Q900R which is being sold by Jumbo Electronics at a significantly reduced price, while EMax Electronics is offering the same model as a bundle deal with a Bose home theatre, Samsung Note 10+, a MacBook Pro and a five day holiday package all thrown in. Equipped with an 8K Quantum Processer and 32x Quantum HDR, the model is attracting huge crowds.
Latest Gaming Laptop – MSI GT76 Titan
Avid gamers looking for the latest gaming laptop from MSI can pick up the GT76 Titan, with the 9th Gen. Intel Core i9 Processor 9900k, Windows 10 Home, DDR IV 32GB Ram, Nvidia Geforce RTX 2080, GDDR6 8GB, 17.3" FHD with 240HZ display at a reduced price, exclusively at GITEX Shopper 2019.
Bargain hunters will find a wealth of special deals and offers only available at GITEX Shopper, with retailers and exhibitors providing visitors with their own value-added promotions and compelling bundle offers that are evolving throughout the week. In addition, a roster of flash sales and limited bundles continue to draw visitors.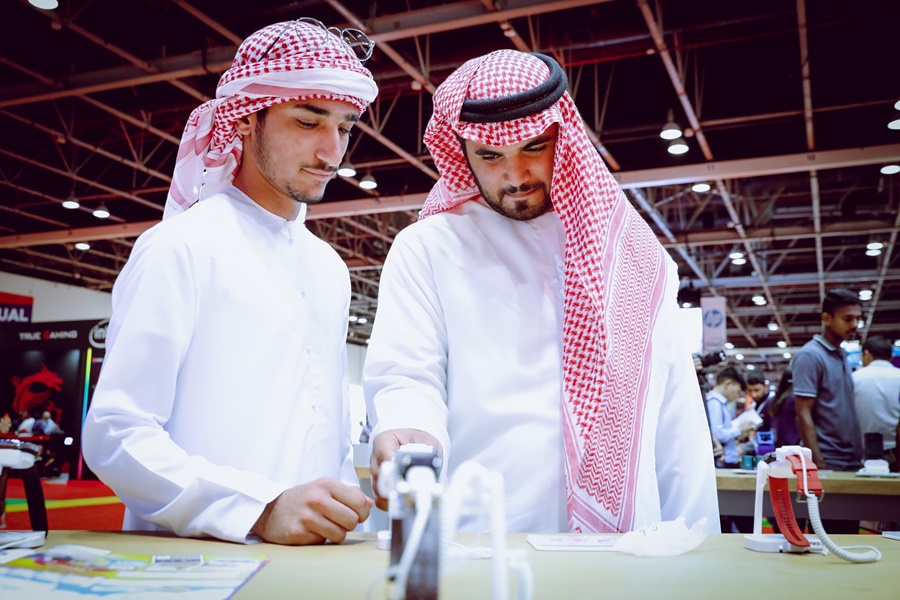 Sharaf DG Camera Deal: Canon EOS 200D DSLR Camera
Looking at the best camera offers across the show, each of the power retailers are offering exclusive GITEX Shopper bundles and promotions. Sharaf DG is offering the Canon EOS 200D DSLR with a 18-55mm IS II Lens, 75-300mm III Lens, a 128GB and 16GB card, a case, access to the Canon Academy, a tripod, cleaning kit and the Xplore wireless headset.
EMax Electronics Camera Deal: Sony ILCE-7RM3
Neighbouring EMax Electronics is offering an exclusive deal on the Sony ILCE-7RM3 camera with lens.
JUMBO Electronics Camera Deal – ILCE-7M3
Meanwhile, Jumbo has reduced the cost of its ILCE-7M3 camera body especially for GITEX Shopper 2019.
GITEX Shopper 2019 is open daily from 11:00am – 11:00pm through to September 28, 2019. Tickets
are pegged at only AED 20. Children under five enter free while student groups of 50 and above can
get tickets at AED 10 per student. Creating even more convenience, visitors spending more than
AED300 will get six hours of free parking at DWTC. Tickets can be purchased at
https://www.gitexshopperdubai.com