Aside from HH Sheikh Hamdan, who leads an active lifestyle, there's another Dubai royal who obviously has a taste for adventure… Sheikh Saeed Bin Maktoum Bin Juma Al Maktoum, who is better known as "Uncle Saeed" on social media.
ALSO READ: HH Prince Hamdan Invites Everyone to Participate in Dubai Fitness Challenge 2018
On Wednesday, the Dubai royal tried out XDubai's latest attraction, the "Slingshot." The name itself explains what the "ride" is all about: a thrill-seeker is strapped into a giant slingshot, pulled back, and then launched into the air (while wearing a safety harness, of course)!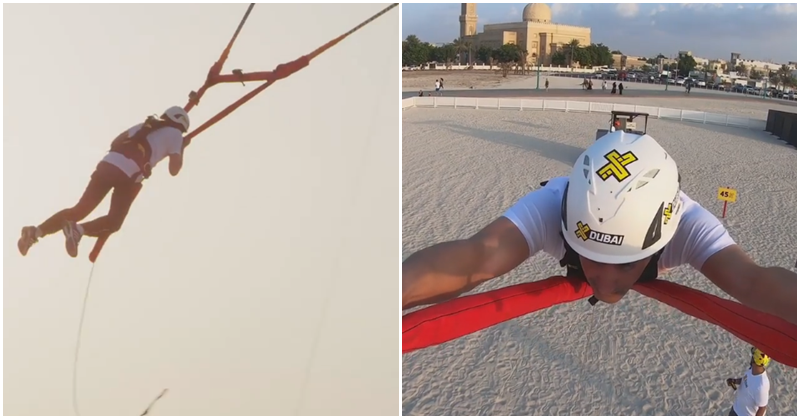 New Kite Beach Attraction Launches People into the Air
"Defy Your Limits." This is XDubai's official tagline, which challenges people to go beyond their limits. And this is what Uncle Saeed has definitely accomplished, when he tried out the Slingshot and shared a video about his experience on Instagram:
Fast Facts about XDubai Slingshot
The new attraction officially opens to the public on October 26, 2018 at Kite Beach. Basically, the XDubai Slingshot:
Costs AED 280 per person
Reaches speeds up to 100 km/hr!
Propels riders 120 metres over sand and water
Has a G-force of 4 (i.e. riders feel up to four times the force of gravity)
NOTE: Riders must meet safety requirements before trying the XDubai Slingshot. They are also required to wear safety gear and helmets during the experience.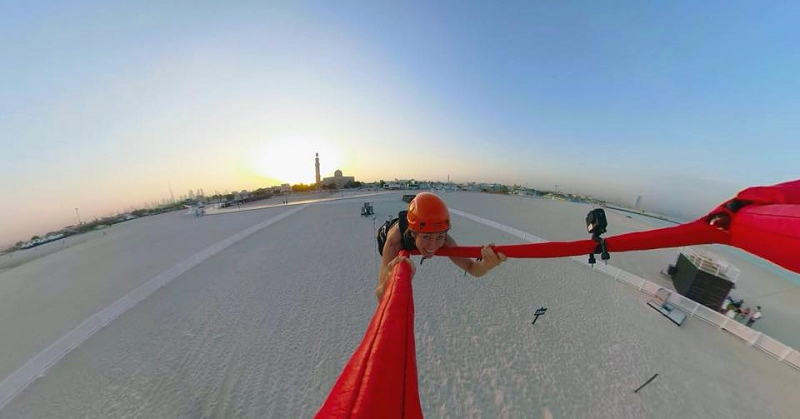 The XDubai Slingshot will operate three times a week at Kite Beach — every Thursday, Friday, and Saturday from 9am to 12nn, then from 1pm to 7pm. For more information about this new attraction, please visit the XDubai official website.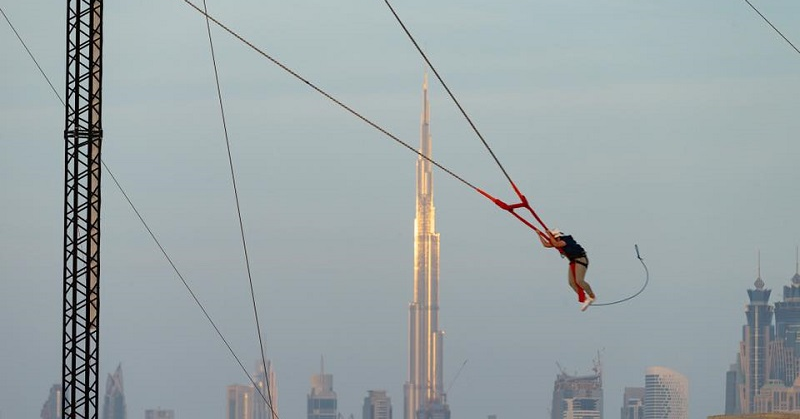 Looking for your next adventure? Just head to Kite Beach and try out the thrilling XDubai Slingshot! Speaking of thrills, you could also go to Ferrari World Abu Dhabi, where you will find some of the most exciting rides in the country and in the region!