Our next OFW feature is with Rachel who is currently working as a receptionist and PRO assistant in a company in JAFZA. She has a degree in Nursing and is also a licensed nurse, but the course of events has provided her a different career in Dubai.
Rachel has contributed a few articles in DubaiOFW.com (you can check them out here and here). Despite not practicing her profession and leaving the comforts back home, she challenged herself to the new opportunity and is happy to have found a stable job in the UAE.
How many OFWs are like Rachel who has tried their luck in working abroad? Definitely a lot. Rachel plans to go back to the Philippines before she turns 30 and hopes to have a business by then. Read more about her story and tips she shares to aspiring OFWs.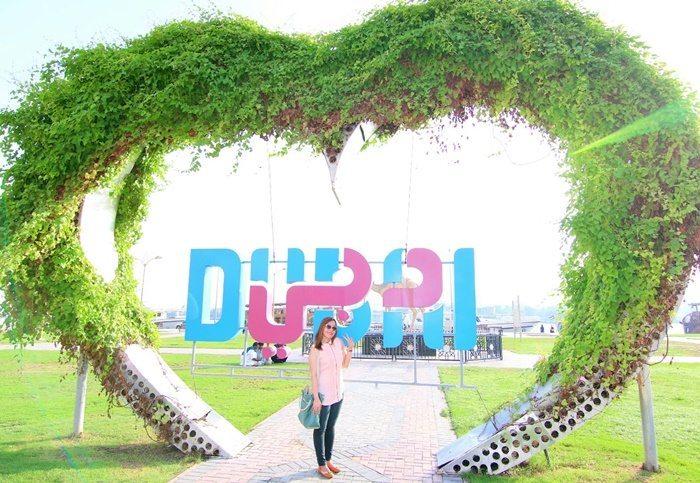 OFW Profile: Receptionist and PRO Assistant in Jebel Ali Freezone (JAFZA)
Name: Rachel
Occupation: Receptionist and PRO Assistant
Education: BS Nursing
Number of Years in Dubai: 3 years plus
1. Tell me about yourself.
I'm Rachel. I'm used to my colleagues and housemates calling me Chel or Tiris. I am a licensed nurse in the Philippines but I wasn't able to practice my profession here in Dubai. I've been here for more than 3 years now and I am currently working in a wire company in Jebel Ali Free Zone.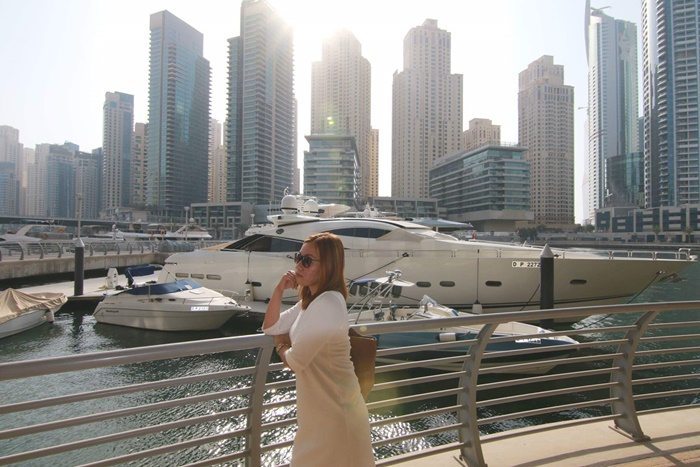 2. Why did you come to Dubai?
The reason why did I come to Dubai will forever make me smile. My mom is a teacher in the Philippines and she had this usual short conversation with one of the students' parent who happened to be working here. I don't exactly know how their conversation went through but she phoned me to ask if I will ever consider working abroad. Mama said she'll cover the visa and travel expenses so without knowing where or when, I said "yes". But with the fact that she spoke to a complete stranger, I honestly didn't think that the plan will push through. But obviously it did!
Two weeks after sending my passport, my tourist visa came. I was anxious. The idea of living away from home terrified me but for some reasons, I felt like it's the best time for me to get outside of my comfort zone. I know that to grow as an individual I need to be away from the convenience that my parents are giving me. I was fretful but I am so happy that I embraced the opportunity.
The immigration officers didn't stop me, I got a job just right on time and the rest is history. Little did I know that in this City of Gold, I will meet my future husband and as ironic as it is, he is the cousin of that same student's parent who brought me here. ♥♥♥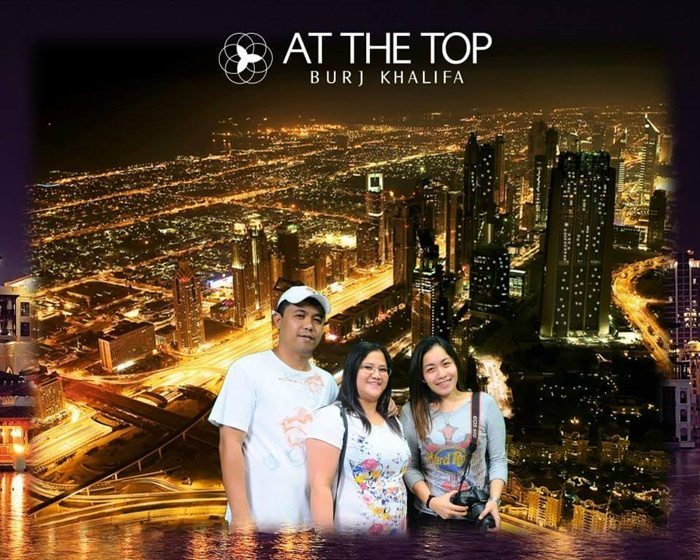 3. What were your previous jobs?
Before coming to Dubai, I worked as a nurse and as a hotelier in Alabang Muntinlupa.
4. How do you find your current job? Are you happy/satisfied with it?
Working on a field which isn't related to my course is challenging but at the same time, fulfilling. We all know that the competition in the market is not that easy that is why I consider myself blessed to have a stable job.
5. Are you able to save in Dubai? Why/How?
Without a doubt, saving while you are in Dubai is a big challenge . I am thankful that somehow I am able to save some amount already. For me it's quite simple; it's just a matter of self discipline. If your goal is to save for your future then you need to avoid the "Buy this-Buy that" trend.
6. Is it difficult to live in Dubai? What are/were your struggles? What's life like outside work?
I have encountered several struggles while I am here in Dubai. One of which is the difficulty in finding a job within a certain time frame. Second, is fighting my own emotions. There are days when I am overwhelmed by homesickness. It is also tough to watch almost all the special occasions at home to simply just pass by at full speed.
I make sure to make the most out of my day offs. In this way, I have myself convinced that I am still enjoying a balanced lifestyle. I'm also blessed to stay with strangers who eventually became my second family. At least, I can recreate "home" even I am 4,375 miles away from the Philippines.
Finding people whom you can trust especially when you are in Dubai is not as easy as 1-2-3. So for an unsolicited advice, if you are already with people who influence you in a good way; stick with them! You'll never regret it!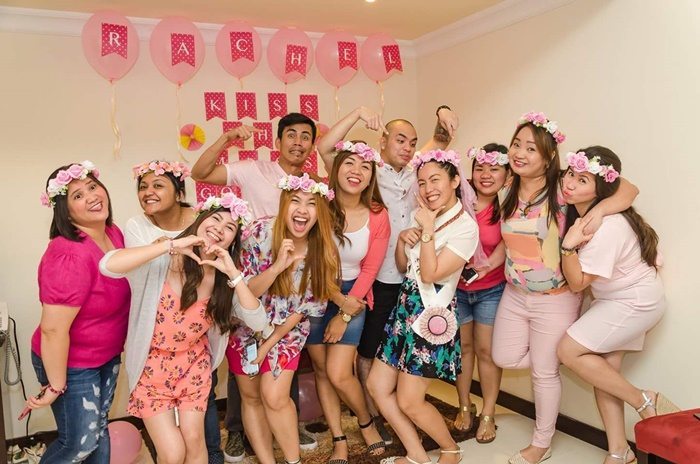 7. What do you Like about Dubai?
Aside from being more liberal than other countries in the Middle East, Dubai is undoubtedly a beautiful place to visit and to live. I appreciate the sense of security that everyone is enjoying here. And I absolutely love the city's jaw-dropping attractions whether manmade or natural. 🙂
8. What do you NOT Like about Dubai?
I dislike that there is no standard address system in Dubai which makes any kind of door delivery hard. Instead of writing a complete address with the house number and street name, expect that you need to describe the nearest roundabout, mosque or even the closest U-turn. Give as many clues as possible. More clues, more chances of winning!! ;p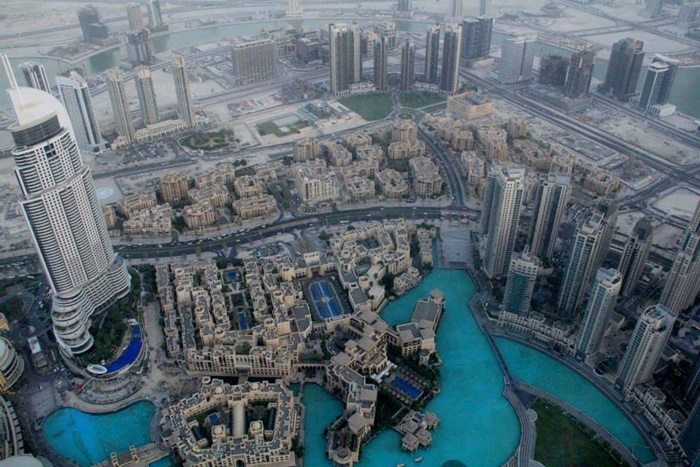 9. What are your plans in your career/family/future?
I honestly can't see myself working anywhere outside the Philippines in 5 years time. I have always planned to settle back before I turn 30 years old and if God permits, I also wish to put up my dream business by then.
10. You have any tips for Kabayans when working/finding work/living in Dubai?
Alright! Let's have it straight to the point. Leaving behind all the that's comfortable and familiar to venture on what they say "a better future" is always a great idea. As exciting as it is, working abroad can also be mentally and emotionally draining. Yes, it's "cute" to be working on the other side of the world but don't keep the trials out of sight.
For my Kabayans who are yet to look for a job or who are still in the process of securing their work , do not give up! Like what they often say, the beginning is always the hardest. Once you are all set, have your finances in order. I'm sure you know what I mean. —- Figure out what luxuries you can live without and just be practical. You are here to save. Not to spend!
And for Filipinos like me who are already working here in Dubai, have patience. Embrace and enjoy all the new experiences that life will give you. Respect and explore the culture you are in to right now but bear this in mind; never lose the core of who you are and where you came from. And let me quote our national hero's much-publicized passage, "He who does not know how to look back at where he came from will never get to his destination.".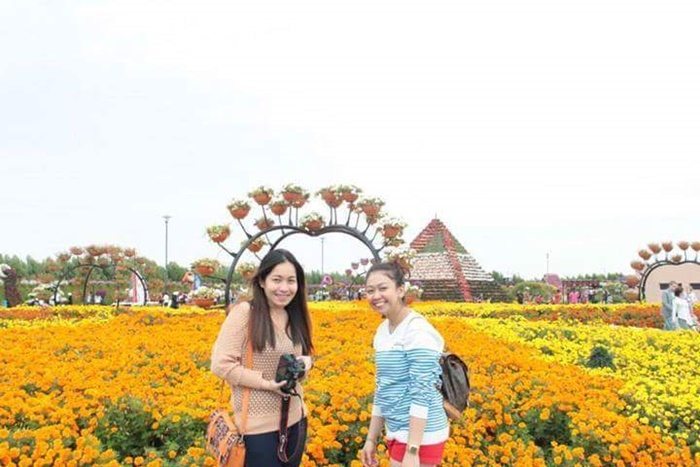 Connect with Rachel:
Facebook: https://www.facebook.com/ruiz.rachel
Twitter: https://twitter.com/RachelRuiz_
Instagram: https://www.instagram.com/rach_ruiz/
—————————————
*Photos provided by Rachel
Are you a Pinoy Expat in Dubai? Do you want to be featured in the website? Send us an email telling us you want to be featured at admin@dubaiOFW.com and we will send you the set of questions! Let's help other Pinoys who want to come to Dubai understand what life in the UAE is like through your story.