Even after his performance at The Autism Rocks Arena over the weekend, pop star Justin Bieber has been spotted enjoying the sights and sounds of Dubai. Just recently, he went quad biking and camel riding in the desert.
The international pop star proved to be a skilled and fearless biker, as he drove at mxDubai Desert Adventures. Noticing how well he controlled the high powered bikes, his tour guides were visibly impressed.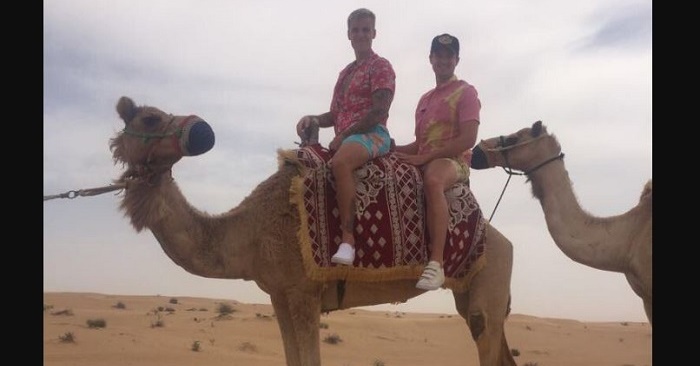 Justin Bieber Goes Biking and Camel Riding in Dubai
According to Stefan Thicke, the manager of mxDubai, Bieber did not hesitate to jump on the 700cc quad bike. "He took the beast to the dunes for a spin and showed some nice drifts," he commented.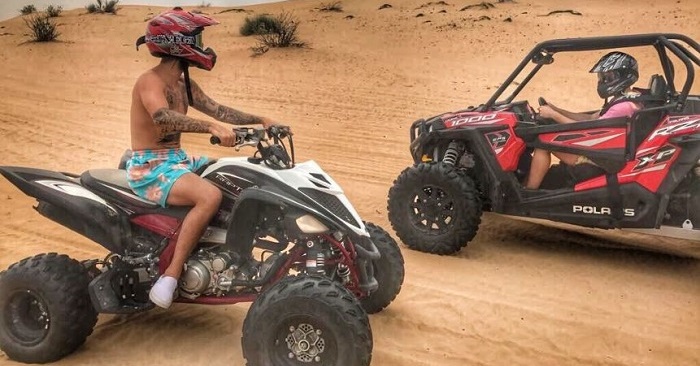 Thicke explained that they had never rented out this particular quad bike before because it was extremely powerful. One needs to have previous experience to be able to control it.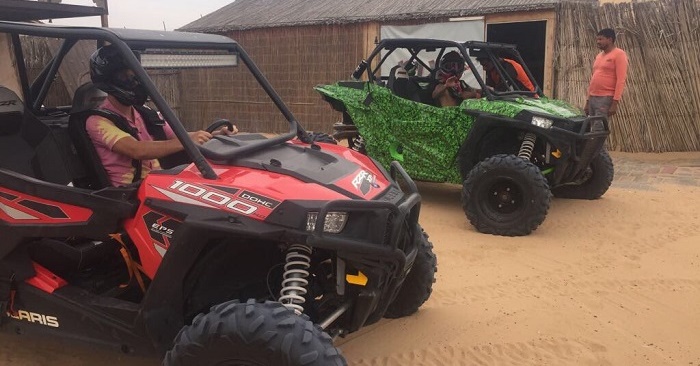 "It was clear this wasn't his first time," Thicke shared about Bieber. The mxDubai team were definitely impressed with the pop star's biking skills, and said they would be delighted to have him back for a ride any time.
"We've read a lot about Justin and today we got our own impressions of him," Thicke added. "He's absolutely fearless and his tattoos were awesome!"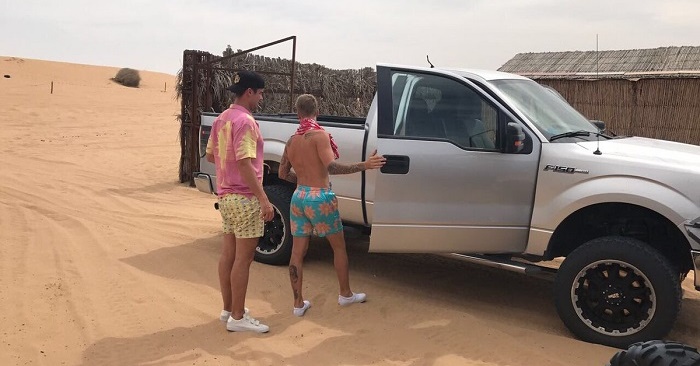 It's great to see famous personalities like Justin Bieber enjoying what Dubai has to offer. After all, it's not every day that you see a pop star ride a camel and go biking on the desert dunes!