Are you ready for this, fans of Liza Soberano and Enrique Gil? The celebrity couple are currently in the UAE for the international screenings of their film, "Alone/Together." The blockbuster movie will be screened in Dubai as well as in Abu Dhabi. Yay!!!
Last year, the "MayWard" tandem delighted Filipino fans in Dubai. And now, the "LizQuen" tandem is here, bringing us the feels! Their latest film, written and directed by Antoinette Jadaone, is reported to have made over PHP 123 million in just four days. Wow!
LizQuen will be gracing two special screenings in Dubai (both screenings already sold out) and one in Abu Dhabi. Heavy promotion of the movie in Dubai includes this giant LED projecting the movie poster alongside Hollywood films at the Dubai Ice Rink, Dubai Mall. pic.twitter.com/eO645PNbVM

— MJ Felipe (@mjfelipe) February 20, 2019
Pinoy Blockbuster "Alone/Together" to be Screened in UAE
Initial reports showed that "Alone/Together" has already reached the PHP 200 million mark, ABS-CBN News reported. Soon, the movie's producer, Black Sheep, will be releasing the official box office numbers of the film featuring the LizQuen tandem.
The movie follows the story of Raf (Gil) and Christine (Soberano), college sweethearts who excitedly planned for their future — only to break up when Christine ends the relationship. After several years, they meet again, indicating the possibility of a rekindled romance.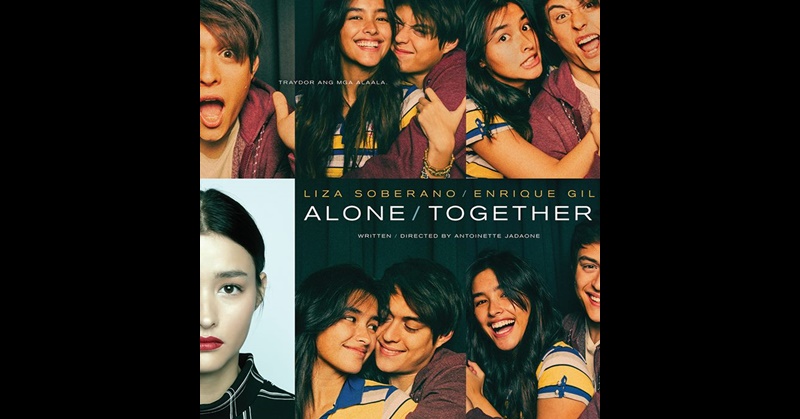 Looking back on their colourful past, Raf and Christine talk about the "what-ifs" and "what-could-have-beens," had they lived their lives differently. They could get back together, but their circumstances are different now, since they're both involved with other people.
What happens to this bittersweet love story? Well, you'll have to come and watch the movie to know the answer! Interestingly, the scenes shot in the University of the Philippines in Diliman and in New York are bound to bring back memories of your own "young love"!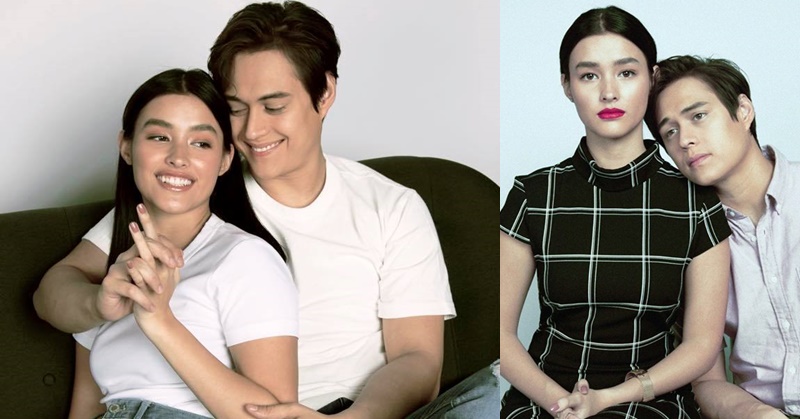 "Alone/Together" happens to be the fourth movie project to feature Liza and Enrique. Their previous films — "She's The One," "Just The Way You Are," and "My Ex & Whys" — are also blockbuster hits, thanks to their ever-growing fan base!
Here is a video of a quick interview with the LizQuen tandem, taken soon after their arrival in Dubai and shared by @LamsenRandy on Twitter:
Liza Soberano and Enrique Gil now in Dubai! Catch them live at Reel Cinema,Dubai Mall on Feb 22 for the premiere showing of their movie Alone Together. pic.twitter.com/yu4yOQUFM7

— RandyLamsen (@LamsenRandy) February 20, 2019
Meanwhile, in case you haven't seen it yet, here's the trailer for "Alone/Together" posted by @Black_SheepPH on Twitter:
Remember what great love looked like. #AloneTogetherTrailer pic.twitter.com/NeLJRi0BV9

— Black Sheep (@Black_SheepPH) February 1, 2019
Without a doubt, the LizQuen tandem will make thousands of Filipino fans happy in Dubai and Abu Dhabi! Speaking of which, did you know that another Pinoy celebrity was in the country recently? Read all about Sarah Geronimo's inspiring performance during the historic Papal visit in the UAE!