Situated near the Dubai International Airport and City Centre Deira is Pullman Dubai Creek City Centre, a 5-star hotel. Overlooking the historic Dubai Creek, the hotel also offers gorgeous views of the Dubai Gold and Yacht Club, making it a favourite among city travelers. Aside from providing luxury rooms and suites, a fitness centre, rooftop swimming pool, and other other amenities, the hotel features several restaurants and bars.
The main restaurant is Medley, which promises to take its guests on "a culinary trip around the world." Awesome! We dropped by and visited the hotel for their Friday brunch event which features a "Fly Me to the Brunch" theme.
Check out this quick video during our visit to this uniquely-themed Brunch: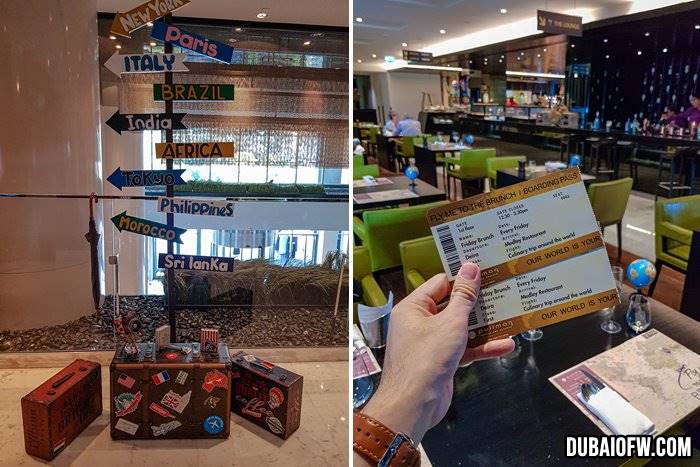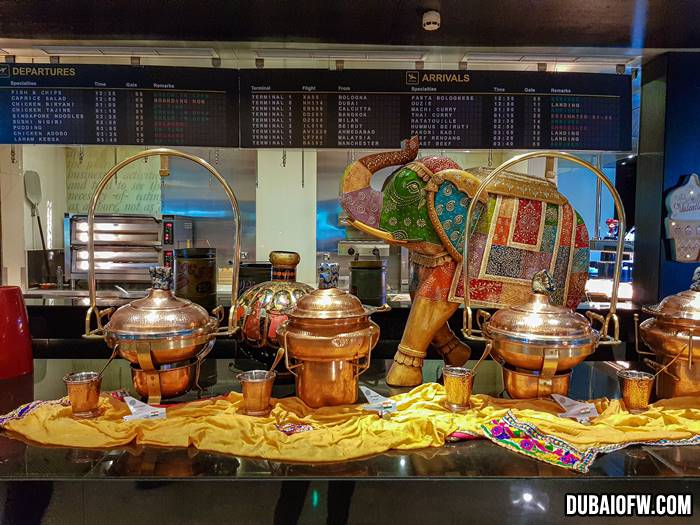 Take a Culinary Trip Around the World at Medley in Pullman Dubai Creek City Centre
As you may have already guessed, Medley offers "interactive international dining." Craving for some Italian-style pizza, pasta, and panini? They've got it! Eager to have some Caesar salad, juicy burgers, mixed grills, Indian curry, or a mezzeh platter? They've got it, too!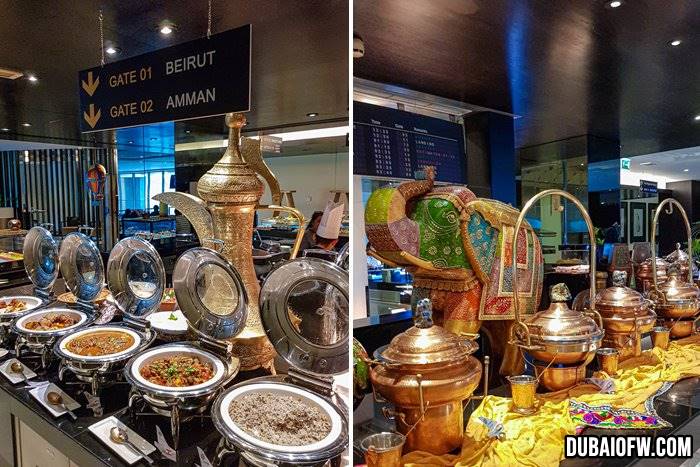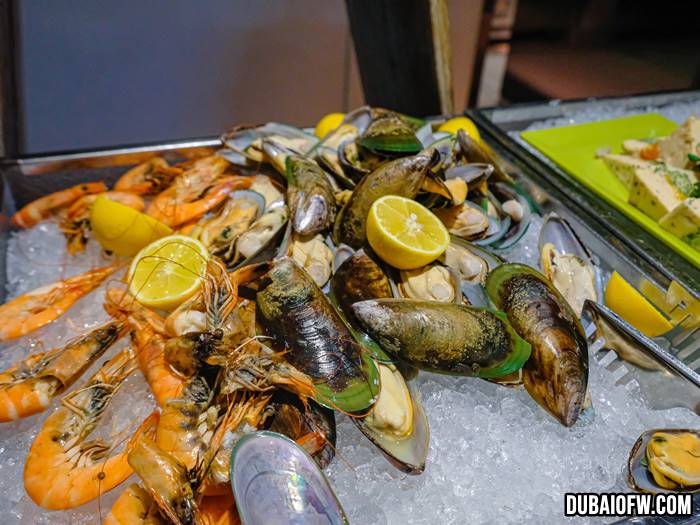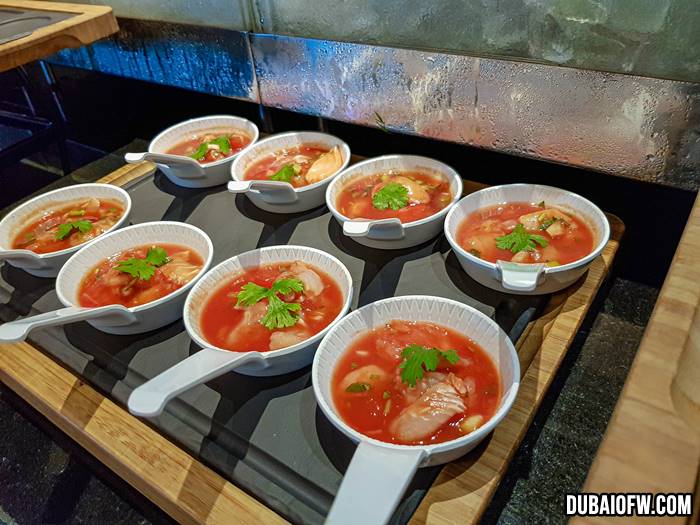 Offering hearty servings of Italian, French, American, Indian, and East Asian cuisine, Medley is sure to delight your taste buds… offering a unique and exciting culinary trip, indeed!
Other than the wide array of international fare, Medley also features an interactive dining experience through its "open kitchens." Watch expert chefs as they prepare dishes, right in front of your eyes! You can almost smell and taste the yumminess, just by thinking about it!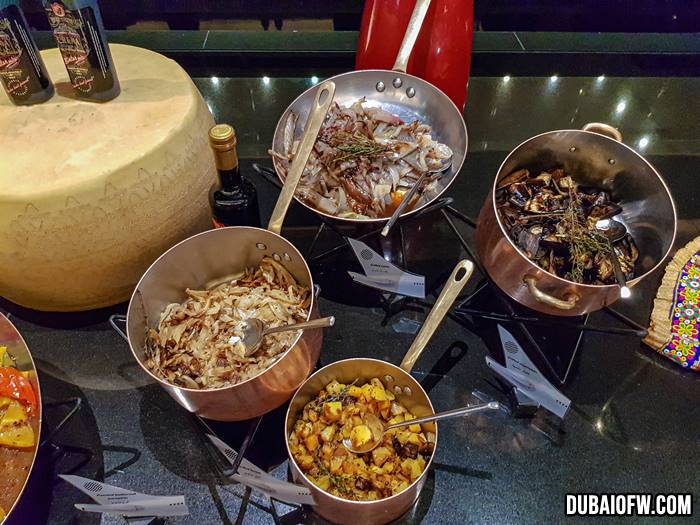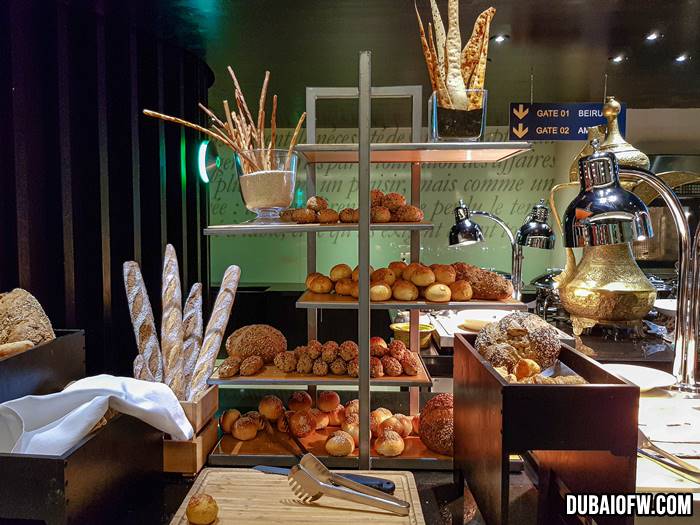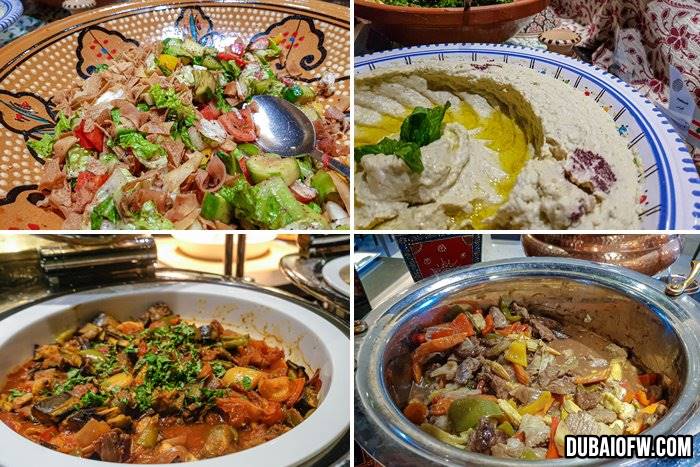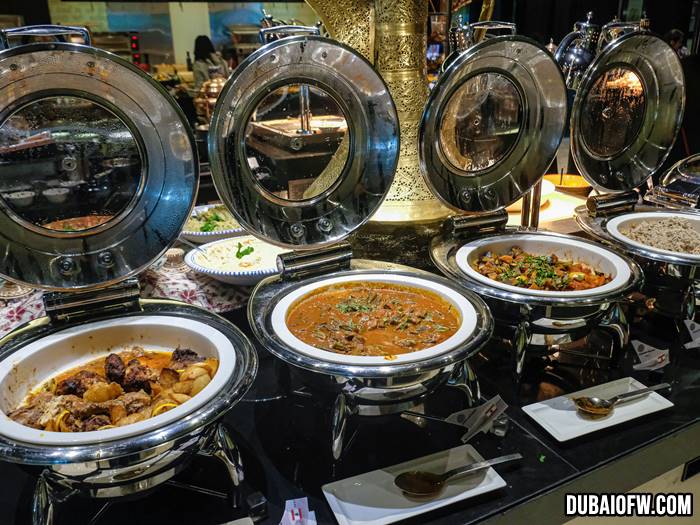 "Fly Me to the Brunch"
Medley currently offers "Fly Me to the Brunch," for those eager to take a culinary trip. Simply head to the restaurant on a Friday, between 12:30 pm and 3:30 pm, and you're in for a delightful treat!
As soon as you enter, staff and waiters — all decked in pilot and steward suits, no less — are ready to take you "on board." Similar to an airport terminal, there are signs pointing the way to America, Asia, Europe, Mediterranean, Middle East, and other destinations!
Diners will be given a "boarding pass," which serves as a a raffle ticket for the chance to win spa vouchers, restaurant vouchers, and even actual round-trip tickets. Cool!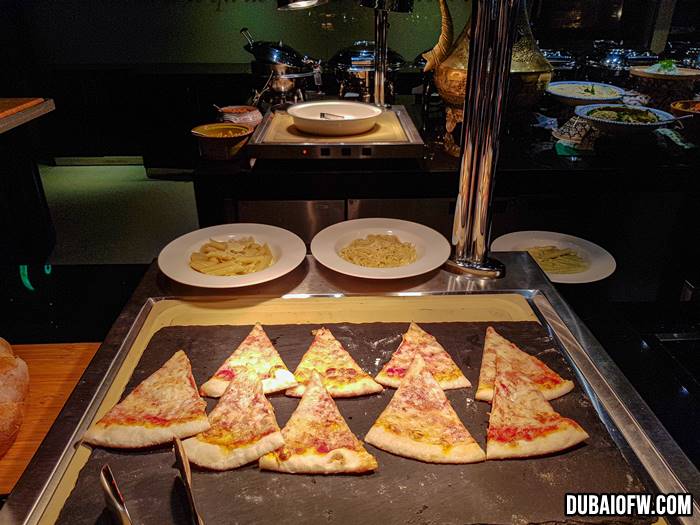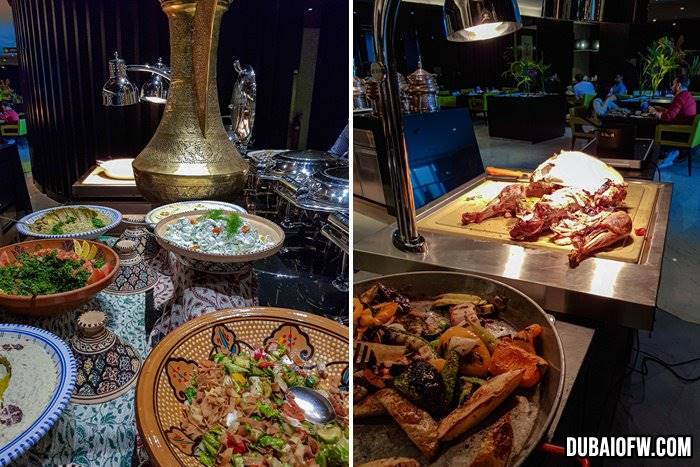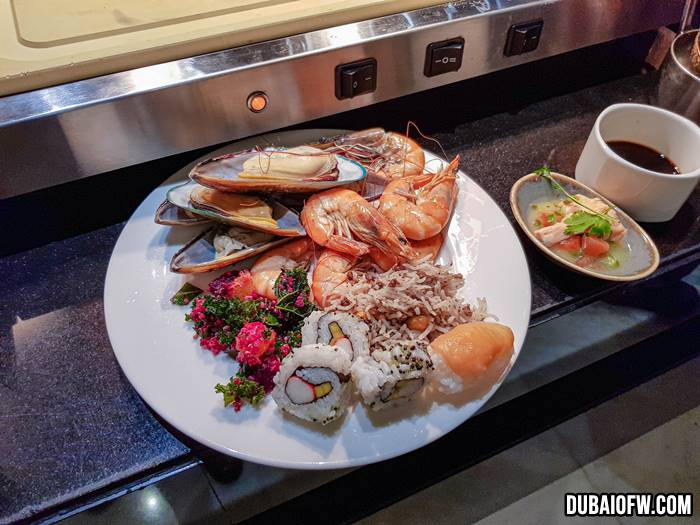 For diners with young children, the restaurant also has its own "kid's check-in counter" and play area that are bound to keep them entertained!
To avail of Medley Restaurant's "Fly Me to the Brunch" promo, you can book by calling +971 4 294 122 or sending an email to h2022-sb@accor.com.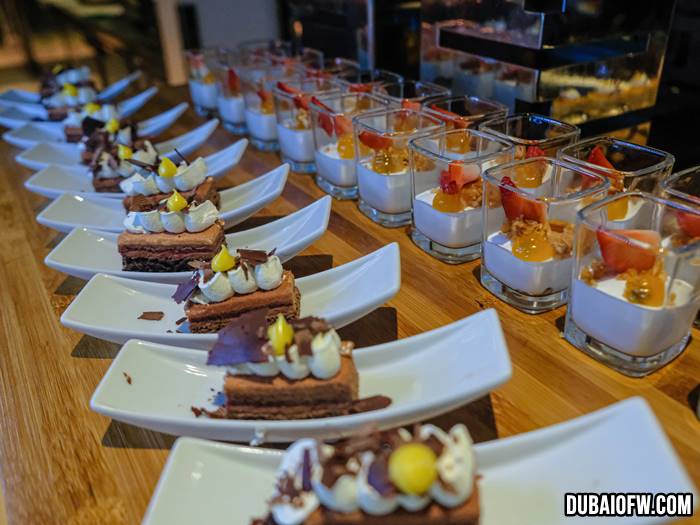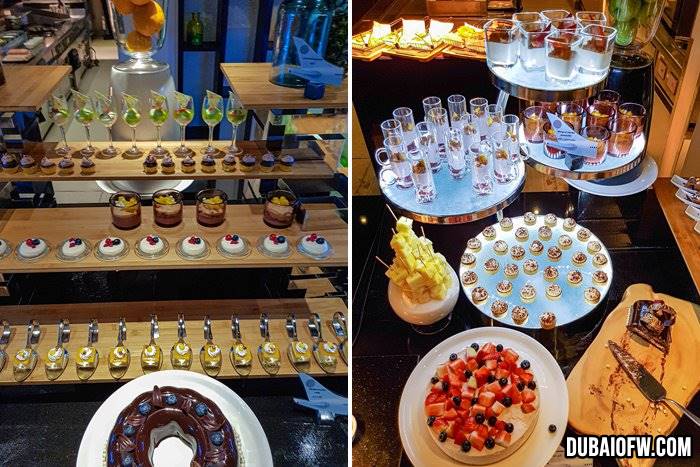 Video – Medley at Hotel Pullman Dubai Creek City Centre
Check out this cute video of Medley Restaurant's "Fly Me to the Brunch" promo shared on the official Facebook page of Pullman Dubai Creek City Centre:
Whether you're planning a business meeting, corporate event, or simply looking for an awesome place to have lunch, check out Medley Restaurant at Hotel Pullman Dubai Creek City Centre! Meanwhile, here's a list of more
places to see
and
things to do
in Dubai, for you and the whole family!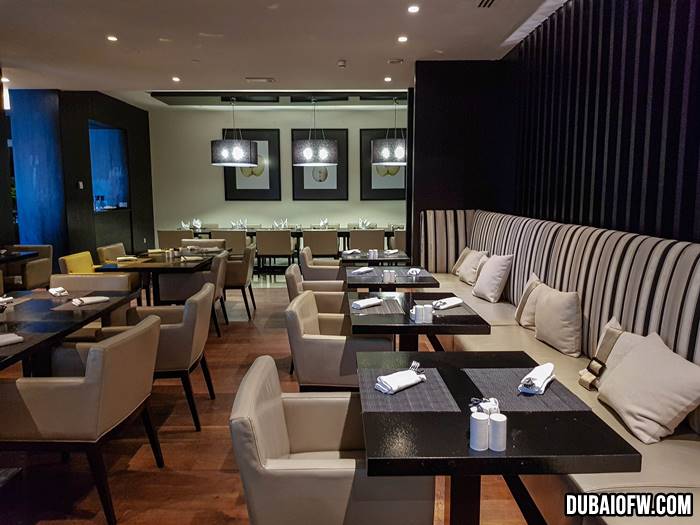 Opening Hours
Medley is open daily at the following hours:
Breakfast — 6:30 am to 10:30 am
Lunch — 12:30 pm to 3:00 pm
Dinner — 7 pm to 10:30 pm
Contact Information — Medley Restaurant
Address: 1st Floor, Hotel Pullman Dubai Creek City Centre, Deira, Dubai, UAE
Telephone: +971 4 294 1222
Email: h2022-sb@accor.com
Website: https://www.pullman-dubai-creek-citycentre.com/restaurants-bars/medley/
Facebook: https://www.facebook.com/PullmanDubaiDCC
Instagram: https://instagram.com/pullmandubaidcc/
How to Get There:
Here is the Google map location of Hotel Pullman Dubai Creek City Centre, where you will find Medley Restaurant: