Although Ramadan is marked by periods of prayer, fasting, and reflection, it also includes festivities like Iftars, gift-giving, and sales. Earlier, we mentioned that some supermarkets are offering 50% off on groceries, while Ferrari World Abu Dhabi launched a "free view" promo.
On the other hand, if you are planning to buy a new car, now is the best time to do so. Car dealers across the UAE are currently offering discounts between AED 5,000 and AED 73,000 on several models. Free insurance, luxury hotel bookings, and iPhones are also up for grabs!

Huge Discounts on New Cars in UAE this Month
Every year, billions of Dirhams are spent on car purchases in the UAE. Figures from Euromonitor show that in 2016, residents spent almost AED 18 billion on brand new cars, second hand cars, motorcycles, and other types of vehicles.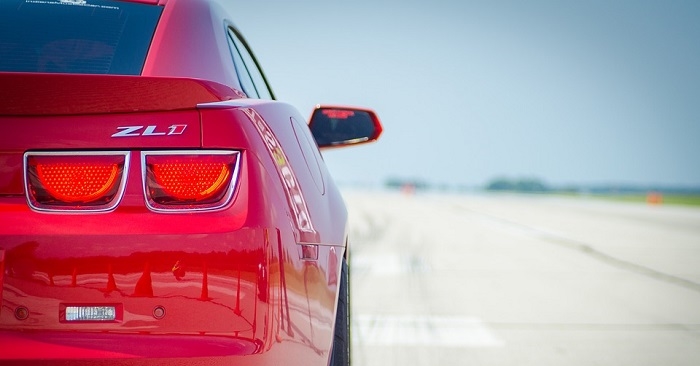 Since the end of 2015, however, new car sales have been down by 45 to 50 percent. Hence, dealers hope to boost sales by offering great deals during Ramadan, such as the following:
Audi. Shoppers of Audi cars can enjoy free vehicle registration, free insurance for a year, 3 years of roadside assistance, free maintenance service and manufacturer warranty for 5 years.
BMW. This month, BMW presents 15 percent downpayment contribution, free insurance for the first year, extended service and repair for 5 years, among other offerings.
Cadillac. If you purchase a car through financing, Cadillac will pay the first 12 installments for you. Plus, there is an extended warranty of 10 years.
Chevrolet. Huge discounts await Chevrolet fans: Less AED 30,000 on Tahoe; AED 20,000 on Silverado; AED 15,000 on Impala; AED 10,000 on Malibu; AED 7,500 on Traverse; and AED 5,000 discount on Equinox vehicles.
Dodge. Buyers of Dodge cards can expect, extended service and warranty for 6 years, 1-year free insurance on select models, and up to 20 percent dealer down payment contribution.
Ford. At Al Tayer Motors showroom, buyers can avail of up to AED 73,000 discount on 2016 Ford cars. Depending on the model, they will also get either an iPhone 8 or iPhone X.
GMC. Shoppers can look forward to saving as much as AED 35,000 on buying new cars.
Jaguar & Land Rover. Buyers at Al Tayer Motors/Premier Motors can enjoy up to 10 percent cashback on Jaguar and Land Rover cars. They'll also get 5-year free service and maintenance.
Honda. Special offers await fans of Honda Jazz, Civic, City, Pilot, and CR-V models. They can also enjoy low monthly installments and an extended warranty of 5 years.
Hyundai. Planning to buy a Hyundai? For new car purchases, they are offering 1-year free insurance, extended warranty of 4 years, and extended service contract (2 years/30,000 km).
Infiniti. This month, Infiniti presents 1-year free insurance, 100 percent down payment, extended warranty of 5 years, and 5 percent VAT contribution by Infiniti, among other offerings.
Jeep. Jeep buyers can avail of 1-year free insurance on select models, up to 20 percent downpayment contribution by Jeep, and extended service and warranty of 6 years.
Kia. Fans of Kia can choose from three sales packages: VAT contribution by Kia and extended service contract of 2 years; 1-year free insurance plus 3-year service contract, and cash discounts on new car purchases.
Maserati. New Maserati cars cost AED 299,000, although this is already inclusive of 5 percent VAT. Shoppers will also get a 5 percent cashback, unlimited mileage warranty, and more.
Mazda. If you are looking to buy a Mazda, then get ready to enjoy a cashback of up to AED 5,000, 1-year free insurance, extended service package and warranty for 5 years, and big discounts on select models.
Mitsubishi. Fans of the Mitsubishi Pajero can buy it for AED 86,000, which is almost AED 10,000 less than the original price of AED 95,000.
Nissan. Buyers at Nissan showrooms can purchase a 2018MY passenger car, SUV, or cross over at zero percent interest for four years.
Toyota. Shoppers at Al Futtaim Toyota can look forward to 1-year free insurance, free registration, 4 years/80,000 km "care bundle," and savings up to AED 40,000.
Volkswagen. Those who buy Volkswagen models this month will receive 7 years of free servicing, as the brand celebrates the introduction of Touareg and Teramont models.
Volvo. Fans of Volvo can expect special offers, namely 10 percent cashback, 10 percent down payment by Volvo, unlimited km warranty, and extender service contract of up to 60,000 km.
With great deals such as these, buying a new car this month is definitely a wise decision! Of course, amid all the sales and festivities, don't forget certain rules of etiquette. Here are some do's and don'ts during Ramadan that every resident and visitor should know.