One of the most popular theme parks in the UAE is Ferrari World Abu Dhabi. Just last year, they launched Turbo Track, a thrilling roller coaster ride for adrenaline enthusiasts!
This year, Ferrari World has announced a new and exciting promo, "Ramadan Free View." As the name suggests, it means that during the Holy Month of Ramadan — entrance is free for everyone! You would only have to pay based on the rides or attractions that you plan to use.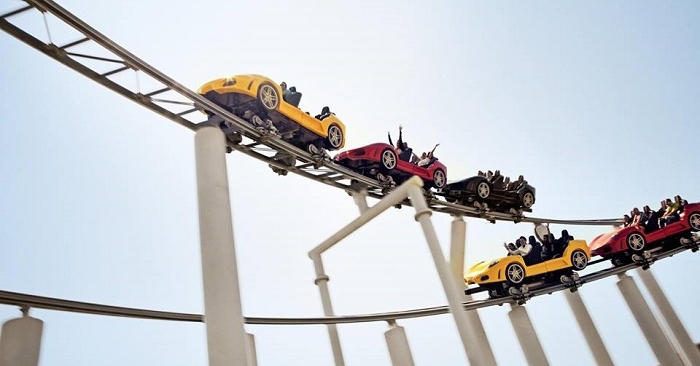 Free Entrance at Ferrari World During Ramadan
The Ramadan Free View promo is valid only during weekends of Ramadan 2018. It will last until the first day of Eid al-Fitr, as officially declared in the UAE.
During the Holy Month, the promo is available every:
Sunday to Wednesday: 6 pm – 11 pm
Thursday & Friday: 6 pm – 12 am
Choose from 3 Promo Packages
Upon entering Ferrari World Abu Dhabi, guests can purchase wristbands based on the following promo packages:
AED 175 — Unlimited Rides Pass, which includes all rides except for Advance Simulators, Driving Experience, Karting Academy, and Virtual Reality Challenge
AED 125 — Junior Rides Pass, which includes all rides except for the ones mentioned above, plus roller coasters
AED 50 — Single Ride, a "pay as you go" option that includes all rides except for Driving Experience and roller coasters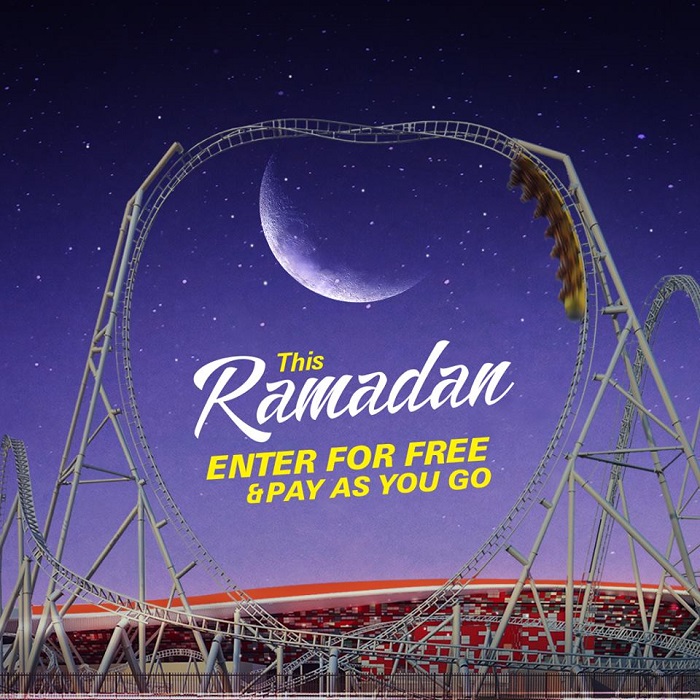 Rules and Restrictions
Before you go to Ferrari World Abu Dhabi, take note that the Ramadan Free View promo is:
Only available inside the theme park and not valid for advance or online purchases
Not valid in conjunction with other offers or discounts.
Not valid on any other type of tickets or entries.
What's more, promo wristbands are valid only on the date of issuance. Wristbands are considered as void and non-refundable once removed from the wrist, transferred, or sold for commercial gain.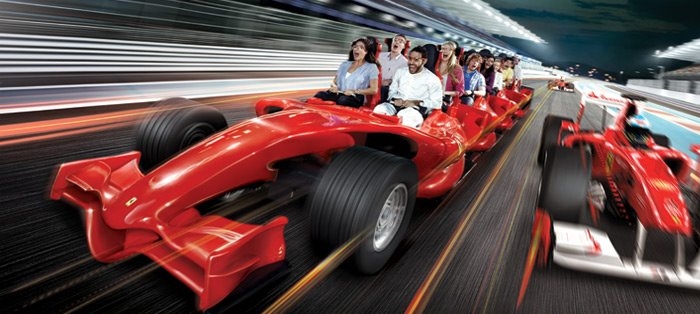 The Ramadan Free View sounds like a great deal… we can't wait to go to Ferrari World soon! Aside from visiting this theme park, check out these 12 things to do in Abu Dhabi.