The Philippine Consulate General Dubai and Northern Emirates announces a new normal set-up for those visiting the office in Al Qusais. Those who are planning to visit the Consulate will need to have an appointment first. Otherwise, you will not be allowed to enter the premises.
So whether you are planning to renew your passport, apply for notary, NBI clearance, etc. you should have an appointment. Please see the announcement below: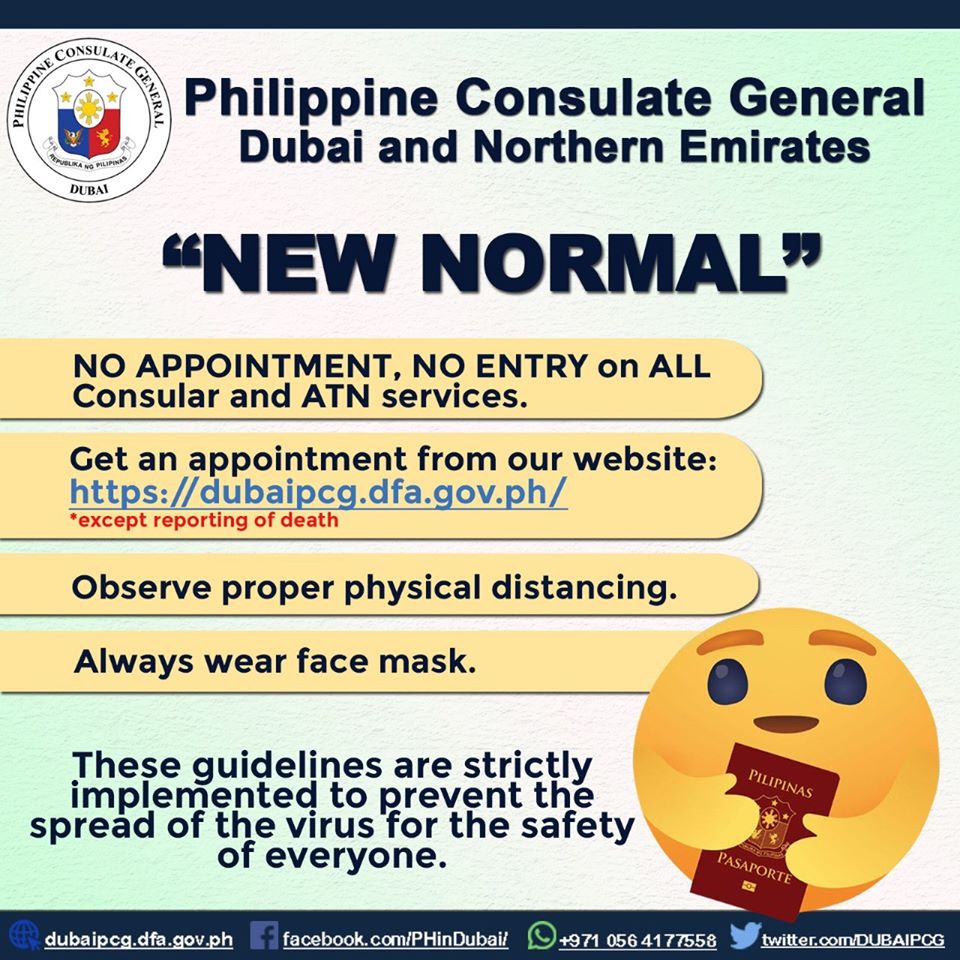 NO APPOINTMENT, NO ENTRY on ALL Consular and ATN services.
Get an appointment from our website – https://dubaipcg.dfa.gov.ph/ – except for Report of Death
Observe propery physical distancing.
Always wear a face mask.
These guidelines are strictly implemented to prevent the spread of the virus for the safety of everyone.
Contact Information:
Website: dubaipcg.dfa.gov.ph
Facebook Page: facebook.com/PHinDubai/
Twitter: twitter.com/DUBAIPCG
WhatsApp: +971 056 4177558
Below is the post from the official FB page of the Philippine Consulate General in Dubai: