In most parts of the world, many people easily find a soft spot for pets and animals, especially that they are commonly used as subjects in viral videos circulating on the internet. House pets are one thing, but taking in exotic animals from the wild and making them pets is a different matter altogether, and a serious one at that, especially here in the UAE.
In line with the recent issuance of the new animal welfare guidelines set by the Ministry of Climate Change and Environment (MOCAE), ministry authorities are now working on an initiative to raise awareness of the risk and dangers of taking in exotic animals for pets.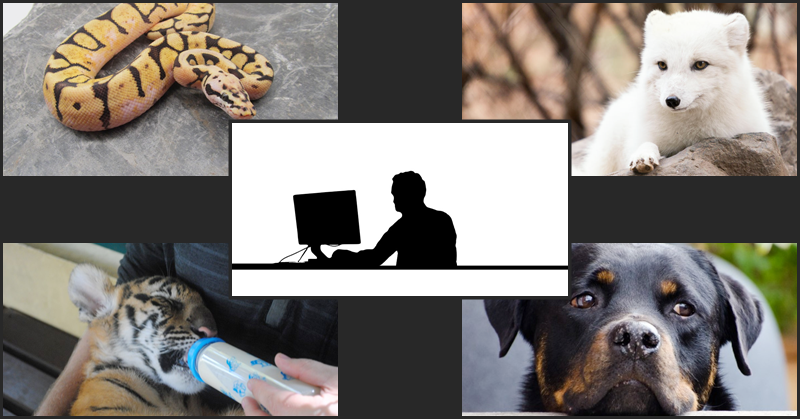 Advertising Pets in the UAE Can Get You Fined for Up to AED 500,000
As per ministry officials, they are currently developing an initiative to warn residents against dangerous practices involving the advertising and illegal sale of dangerous pets and exotic animals, as shared in a report by Emarat Al Youm.
Among the dangerous animals considered are lions, tigers, cheetahs, poisonous snakes, foxes, as well as rare breeds of dogs. These animals can cost anywhere from AED 3,000 up to AED 10,000.
According to UAE laws, harbouring, breeding, owning, and sharing dangerous animals, except for in authorized facilities such as natural reserves, zoos, circus, animal parks, breeding centres, and wildlife refuge areas, is considered illegal and punishable by law.
Those who will be caught in violation of the law will be punished by imprisonment and a fine of no less than AED 50,000 and up to AED 500,000.
Meanwhile, several websites that advertise the illegal sale of dangerous pets and exotic animals have already been reported by concerned residents, which prompted authorities to take action.
In one of the flagged websites, a wild Rottweiler was put on sale for AED 3,500, while several pythons were advertised starting AED 3,000.
Other listings showed a tiger anthrax reticulated python imported from the US amounting to AED 10,500 that was advertised to be delivered right at your doorstep. Also, several cheetahs, lion cubs, and snow foxes were on sale for AED 5,000 each.
ALSO READ: Dubai Safari Set to Reopen with New Animals & Attractions