With the reopening of the Dubai Safari already in the works, visitors can look forward to new animal residents at the safari, an Adventure Village and other exciting attractions, according to a report by the Gulf News.
ALSO READ: Free Entry in Dubai Parks for People of Determination's Companions
With a land area of 12.8 million sq. ft., the Dubai Safari was home to over 2,500 animals back when it first opened to guests in December 2017. The wildlife park was temporarily closed since May 15 of this year to undergo an upgrade, and has since welcomed a number of new animal residents during the summer, according to a top official of the park.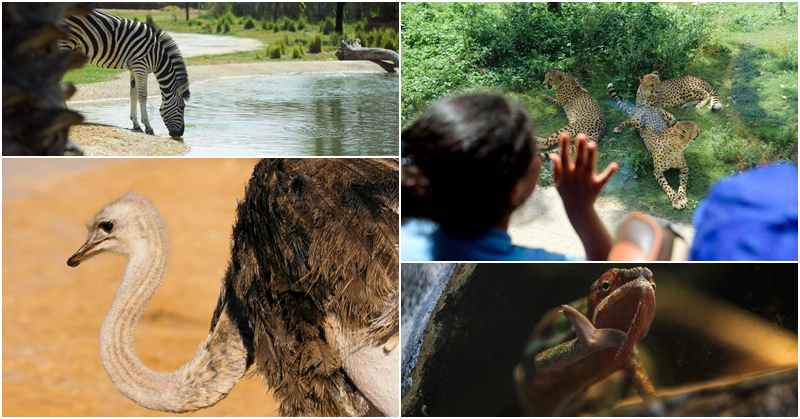 Dubai Safari's Reopening to Feature New Animals, Themed Adventures
Among the new additions to the safari are a group of moon bears, African elephants, otters, chimpanzees, a young Komodo dragon, and a wide range of new birds to fill the aviary and become part of a new bird show at the park, as shared by the park's general manager, Frank Rietkerk.
Rietkerk revealed that four African elephants – three females and one male – have been flown from Zimbabwe as of last April. Komodo dragons, which are the largest and heaviest lizards in the world, have also found their spot in the touristic wildlife park.
Acording to Rietkerk, the new [animal] additions to the park are in the process of adapting to their new environment and cohabitants. Moreover, the park has undergone a series of upgrades as part of its expansion programme to improve guest experience, education, animal diversity, and welfare since May of this year, so guests should look forward to the considerable changes of the revamped Dubai Safari.
Originally slated to reopen on October 1st, park administrators announced that the reopening will be a little more delayed than expected as they sought to conduct more upgrades to ensure a more satisfying experience for everyone.
And while the official reopening of the park has yet been announced, Rietkerk said members of the public can stay updated on the Dubai Safari Park's new enhancements and opening through its official website and social media
platforms
.