Our latest OFW interview features Rey, a Filipino professional living and working in Dubai. With an educational background in Communication Arts (major in Writing and Speech Communication), he is currently working as a Senior Media Executive for a global media agency. He is also taking up a Master's degree in ASEAN Studies.
Like many other overseas Filipino workers, Rey came to Dubai for the sake of his family. He is committed to providing them a comfortable life in the Philippines, even as he strives to support himself abroad. He loves to travel and explore — a passion that thrives in Dubai's diverse, multicultural community.
In the future, Rey is considering taking up higher education, possibly in Europe. Still, he sees himself eventually going back to his homeland, the Philippines. In today's interview, learn more about Rey's experiences in Dubai. Take note of his personal tips and insights, and be inspired by his positive attitude as he pursues his dreams!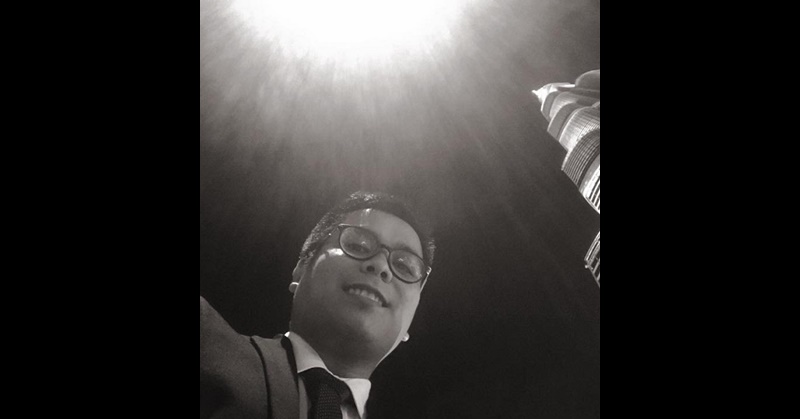 OFW Feature: Rey, Senior Media Executive in Dubai
Name: Reynaldo A. Araja, Jr.
Current Profession: Senior Media Executive
College Degree: BA Communication Arts (Major in Writing & Speech Communication)
Years in Dubai: 6 years
1. Tell us about yourself.
Hello! People call me "Rey" in the office, but I am "Jay-r" at home. My full name is Reynaldo A. Araja, Jr. I am a graduate of BA Communication Arts (Writing and Speech Communication major; minor in Theater Arts) from the University of the Philippines Los Baños. Been here in Dubai for almost six years now and currently working as a Senior Media Executive for a global media agency in the region. I was awarded by The Filipino Times as the "Marketing and Advertising Professional of the Year (Agency)" last 2017.
2. Why did you come to Dubai?
I had no plans of working abroad, to be honest! It was my sister who asked me if I wanted to try my luck here. I was hesitant and kinda scared of what future awaited me here! With all our financial woes back then, I knew I just had to try, so I went here to help the family. Well, we do everything for our families, don't we? That's one trait that could define Filipinos working abroad.
3. What were your previous jobs?
In the Philippines, I was a Business Writer for a global business process services provider based in Eastwood, Quezon City. Here in Dubai, I was an Account Executive for a logistics company in Jebel Ali. I was also an Implementation Executive for another global media agency.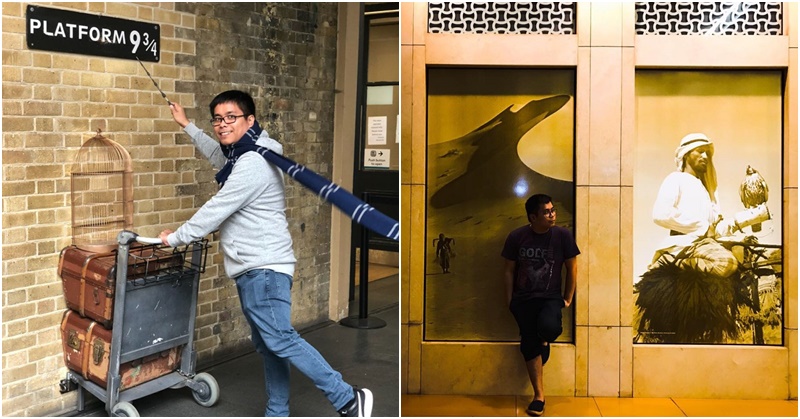 4. How do you find your current job? Are you happy/satisfied with it?
As a media planner, I work closely with clients for better media plans, ensuring that the right messages reach the right audience. Working for media has its highs and lows. Of course, the work involves late nights and client pressure, as well as vendor concerns. Sometimes, things might go astray, but you still need to deliver so you find ways and try to be resourceful. The feeling after a successful media launch is always amazing!
5. Are you able to save in Dubai? Why/How?
Saving is a challenge! Dubai is pretty expensive and the Philippine economic condition is not good, either. Hence, I really have to do better accounting on all my expenses here, plus the remittances required back home. Ideally, 30% of the monthly salary should be for monthly savings. But it never happens. The closest I get to my monthly savings is around 15%-20% of my monthly salary. I just make sure I am living within my means. To prepare for my future, I also invest on life insurance, aside from saving money.
6. Is it difficult to live in Dubai? What are/were your struggles? What's life like outside work?
I am certain that living in Dubai is not easy, but it isn't difficult to live here either. You just get used to it! You get to know what you can and cannot do. Going around here is not too hard as we have lots of Filipinos everywhere! Daily chitchats with random Filipino strangers can bring you a new perspective. You'll be "ma-diskarte!"
Dubai offers plenty of shopping malls and forms of entertainment, that you won't run out of options! It can be tempting to go shopping, especially during sale season. Self-control is key! The city is beautiful, so just explore. And that's what I do outside of work. I go to parks, malls, or the beach with friends and family. Most of the time, we go on "food trips." But if I'm being honest, I really find comfort sleeping in my bed during weekends.
7. What do you like about Dubai?
Dubai is a melting pot of various cultures and people. You learn something new each day. I am actually excited for Dubai EXPO 2020. Personally, as I am a traveler, what I really like about Dubai is how connected it is to anywhere in the globe. There are flights to almost any country and fares are reasonable. Plus, applying for visas is not that much of a hassle!
8. What do you NOT Like about Dubai?
I think almost everyone will agree that the city's summer season is the worst! Sandstorms. Scorching heat. You just want to stay at home or inside the office!
9. What are your plans in your career/family/future?
Who knows where life will lead me? But I am saving just in case. I'm also working on my thesis for my Master's degree in ASEAN Studies. Years from now, I might move to Europe to pursue higher education. However, like any other OFW, I will always go back to my homeland. I will keep coming back!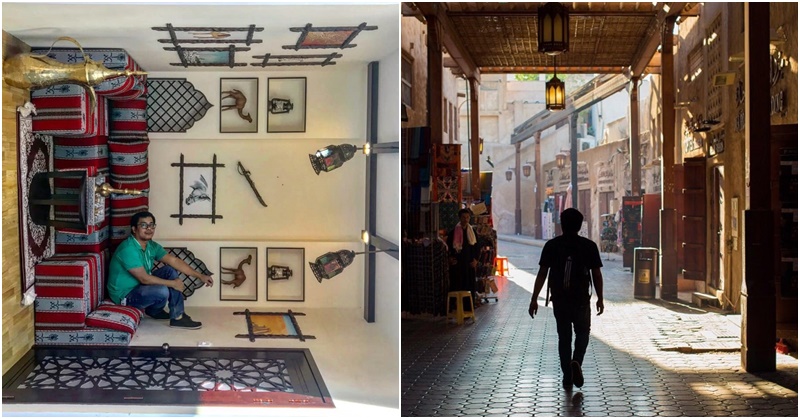 10. You have any tips for Kabayans when working/finding work/living in Dubai?
Don't be afraid to shoot for the stars. Follow your dreams! The UAE offers us massive opportunities to shine. With the right kind of attitude and hard work, anything is possible! At work, believe in yourself and never sell yourself short. Let the world know how great Filipinos are. In terms of life in Dubai, know that Dubai life is not forever. One day, you might find yourself staying for good in the Philippines, or moving to a different country. It's a must that you save and live within your means!
Connect with Rey on Social Media
To know more about Rey, you may get in touch with him through his social media page:
Instagram: The Stray (@awaytostray)
—————-
*Photos provided by Rey
Are you an expat in Dubai? Do you want to be featured in the website? Send us an email telling us you want to be featured at admin@dubaiOFW.com and we will send you the set of questions! Let's help other Pinoys who want to come to Dubai understand what life in the UAE is like through your story.