The Vice President and Prime Minister of the UAE and Ruler of Dubai, His Highness Sheikh Mohammed Bin Rashid Al Maktoum, recently shared an important message on social media.
ALSO READ: HH Sheikh Hamdan Launches "Dubai Future Councils"
The message, posted on HH Sheikh Mohammed's official Twitter page, provided several insights and tips to officials, ministers, and leaders of the country. Likewise, it was generally addressed to everyone in the UAE, which includes residents as well as citizens.
Dubai Ruler's Open Letter Highlights 6 Important Messages
Written in Arabic, the title of HH Sheikh Mohammed's letter translates to "Letter of the New Season," Gulf News reported. His letter highlights six important messages, as presented below:
#1 – Officials, ministers, and leaders should be out in the field.
The Dubai Ruler stated that the right place for UAE's leaders is in the field, among farmers, fisherman, students, teachers, doctors, and other professionals. They should also be among widows, patients, and senior citizens — the people who need special care.
"We want to see them there and hear them from there, not in conference rooms or forums," he added, emphasizing that the UAE is led by "a government of achievements, not a government of lectures" and "a team of accomplishers, not a team of preachers."
HH Sheikh Mohammed's second message cautions against tarnishing the country's image on social media. "The reputation of the UAE is a red line and not to be used by anyone who wants to get more followers," he warned.
He pointed out that the Ministry of Foreign Affairs and International Cooperation is the official body in charge of expressing the country's positions on external matters. He also declared that "the good image of the UAE and the Emirati must remain as bright as Zayed wanted and built."
#3 – Emiratisation remains a top priority of the UAE.
For his third point, the Dubai Ruler reiterated that providing jobs for Emiratis remains a top priority. This message is in response to the growing complaints in relation to Emiratisation and declining level of satisfaction, which the UAE government has observed and considered.
الإخوة والأخوات .. المواطنين والمواطنات .. مع بداية موسم جديد للعمل والانجاز في بلادنا .. أحببت أن أوجه مجموعة من الرسائل … pic.twitter.com/aJ6EXyDxa5

— HH Sheikh Mohammed (@HHShkMohd) August 31, 2019
#4 – More projects are needed to boost the economy.
Although economic figures indicate continuous growth and progress, HH Sheikh Mohammed stated that more projects are needed to boost the UAE's economy. This would include introducing more quality projects as well as revamping real estate developments.
#5 – The government should listen to people's concerns and requests.
"Governments exist to serve the people," the Dubai ruler wrote. "Unfortunately, people's requests do increase on TV programs and other means of communication."
With this, HH Sheikh Mohammed reminded government officials to listen and respond to the public's questions and concerns. He also noted that the country's "enormous resources will be useless if we don't have big hearts, an open-minded attitude, and good conduct."
#6 – A bright future lies ahead for the country.
For his six and final point, the Dubai Ruler called on everyone to be optimistic, because a bright future lies ahead. He mentioned that the UAE is one of the most competitive countries in the region, and the fastest growing nation in terms of number of projects.
"We are the most advanced state in government management and we are the best country in adopting future technology," he said. "More importantly, we are a country that has the courage to face facts, review, and continually adjust strategies to quickly move ahead towards the future."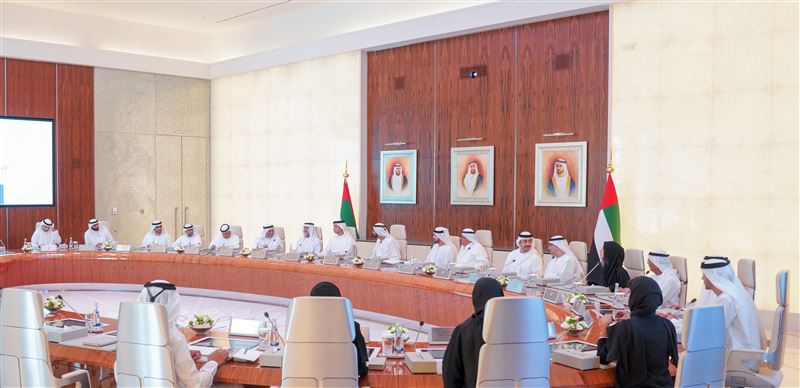 In response to HH Sheikh Mohammed's messages, the UAE Cabinet has formed a committee headed by HH Sheikh Mansour bin Zayed Al Nahyan, Deputy Prime Minister and Minister of Presidential Affairs. The committee will draft the legal and procedural frameworks for the implementation of the Dubai Ruler's directives.
ALSO READ: UAE Cabinet Announces Updated List of Products Exempted from New Tax Laws
As residents, we should be aware of HH Sheikh Mohammed's messages and follow his directives, since we are part of the Dubai community and the UAE in general. Meanwhile, if you are a first-time visitor to the country, then you should take note of these important reminders as well.