In earlier posts, we shared some pretty cool furnishings for your home office, garden, and mini bar. This time around, we're going to focus on furniture for kids and toddlers!
Kids usually have a favourite colour or character that you could base their furniture on. Whether you're buying a closet, study table, toy cabinet, or other items, don't forget to ask for their opinion… After all, it is their room we're talking about!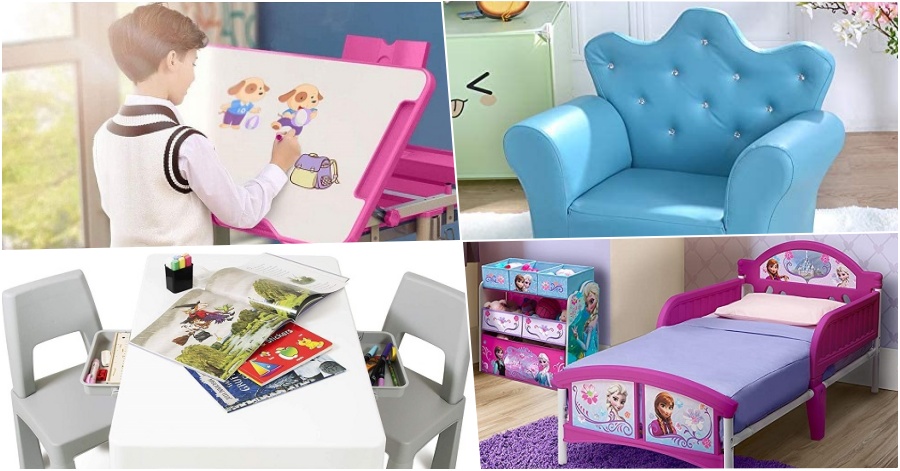 7 Best Furniture Picks for Kids' and Toddlers' Rooms
After checking out available items in the market, here are some great finds when it comes to children's furniture:
1. Multi-Bin Toy Organizer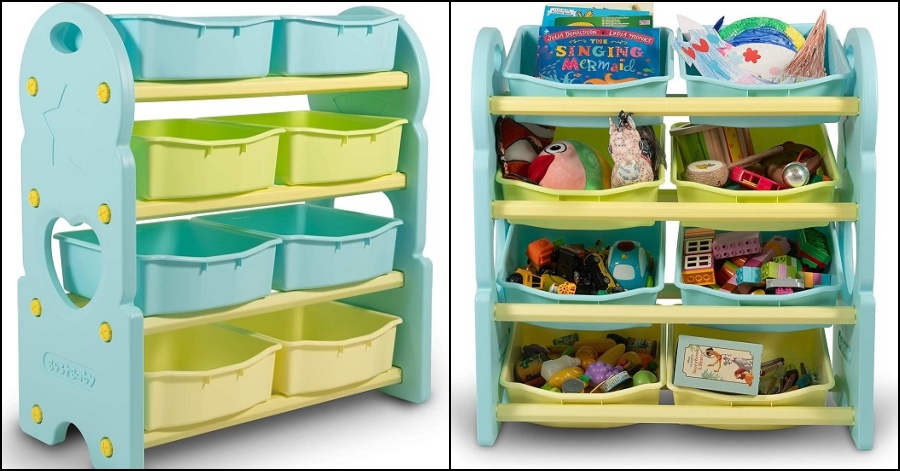 Buy this on Amazon for AED 249.00.
Keep your children's room neat and tidy with this multi-bin organizer! Teach them how to put away their toys and books after playing or reading. Made of durable plastic material, this blue-coloured, 76 x 36 x 80 cm organizer is also available in pink and red colours.
2. Study Table & Chair Set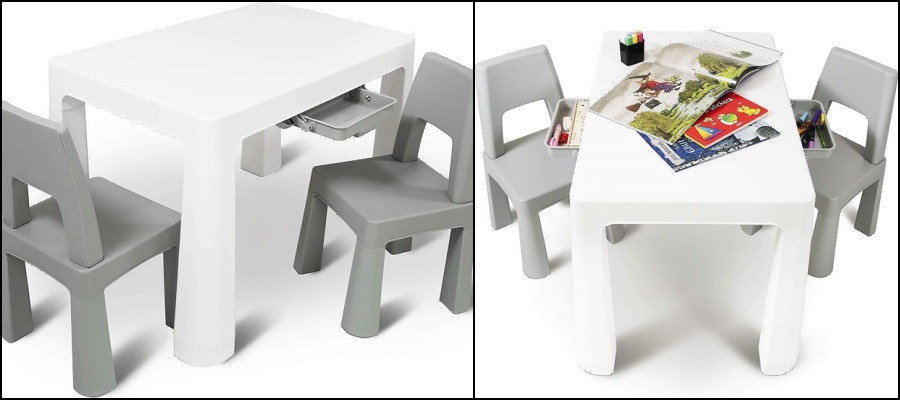 Buy this on Amazon for AED 259.00.
Made of high quality plastic material, this table and chair set is perfect for studying and reading time! Measuring 78 x 50 x 49 cm, the desk also features drawers on both sides. Its height can also be extended from 49-54 cm, making it adjustable as your child grows taller!
3. Double-Sided Standing Easel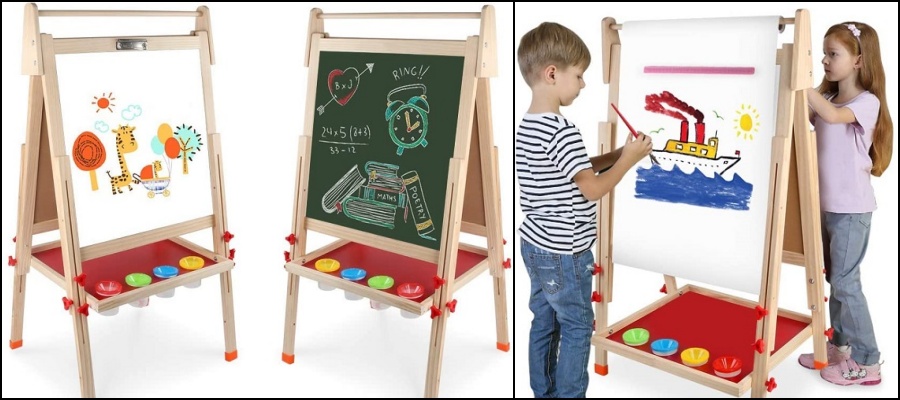 Buy this on Amazon for AED 199.99.
This standing easel may be considered as more of an educational "toy" than a piece of furniture, but we included it anyway because of its multiple functions. It features a whiteboard on one side and a blackboard on the other, plus the package includes 52 colourful magnetic letters, numbers, and symbols. It would definitely make a great addition to your child's bedroom!
4. Adjustable Study Desk & Chair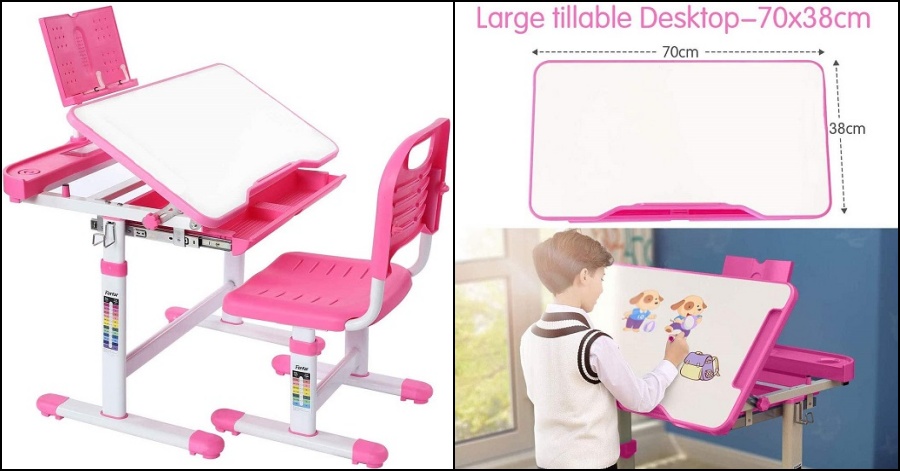 Buy this on Amazon for AED 395.00.
Made of high quality MDF E1 board, this desk and chair set can be adjusted as your child grows. The desktop can be tilted, making it ideal for drawing or painting. There's a storage compartment for pens, pencils, and other items as well. Other than pink, the set is also available in blue colour!
5. Multicolor Cubic Closet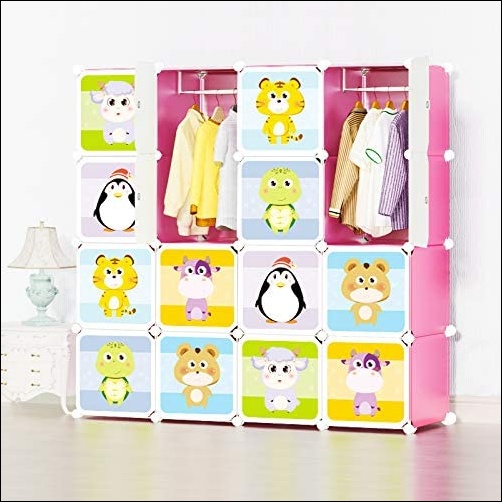 Buy this on Amazon for AED 423.36.
Need a place to store your child's clothes, toys, and other items? Check out this multicolor cubic closet, which is made of high quality plastic. Measuring 147 x 37 x 147 cm, it is spacious, durable, and easy to assemble!
6. Princess Chair with Ottoman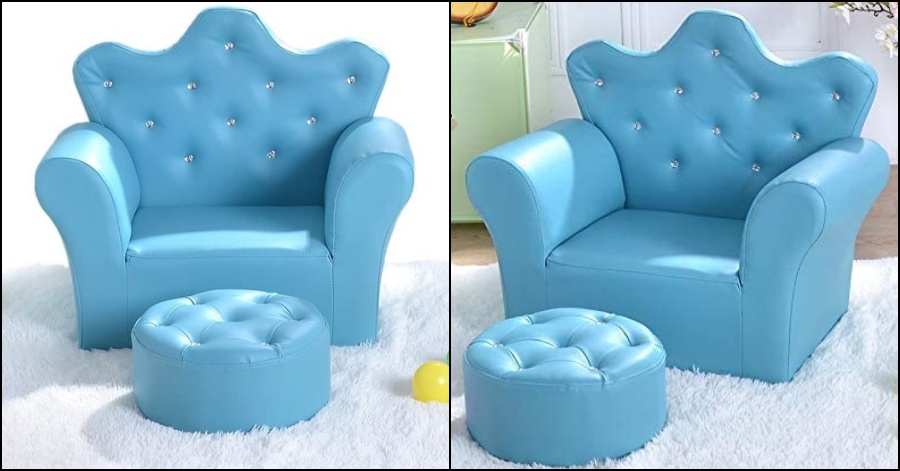 Buy this on Amazon for AED 245.00.
Your little princess deserves this "royal" chair, plus an ottoman to rest her dainty feet on. It's perfect for your kid's bedroom, playroom, or even in the living room! Made of sponge-filled synthetic leather on a sturdy wooden frame, this dainty chair is also available in white colour.
7. "Frozen" Toddler Bed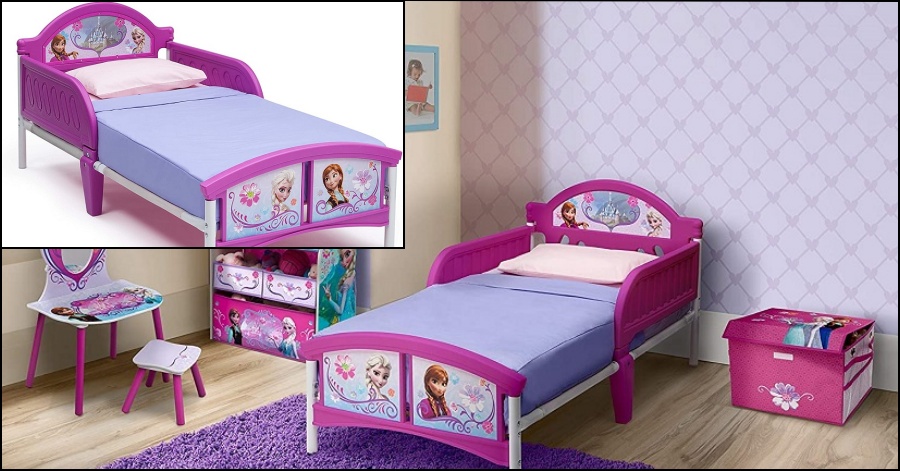 Buy this on Amazon for AED 398.95.
If your child is a fan of "Frozen," then this bed is the perfect present! Suitable for little girls age 18 months and older, it can hold up to 22 kg of weight. Make every evening a magical time with this beautiful bed that's fit for a princess!
If you are planning to furnish or upgrade your child's bedroom/playroom anytime soon, consider checking out these items — and look forward to fun play times and bedtimes with your kids!