Just as we use jewelry boxes for storing jewelry and keepsakes, we use albums, frames, and displays for keeping something that is also precious and valuable: our photographs.
Even in this day and age of mobile gadgets and digital technology, there is something timeless about having our pictures printed, framed, and displayed. They are a great way of storing and sharing wonderful memories with our family, friends, and loved ones.
8 Ways to Display Your Precious Photographs
Aside from photo albums and picture frames, hanging photo displays are also popular these days. Here are some quality frames and displays that we found online:
1. AmazonBasics 4×6 Picture Frame (2-Pack)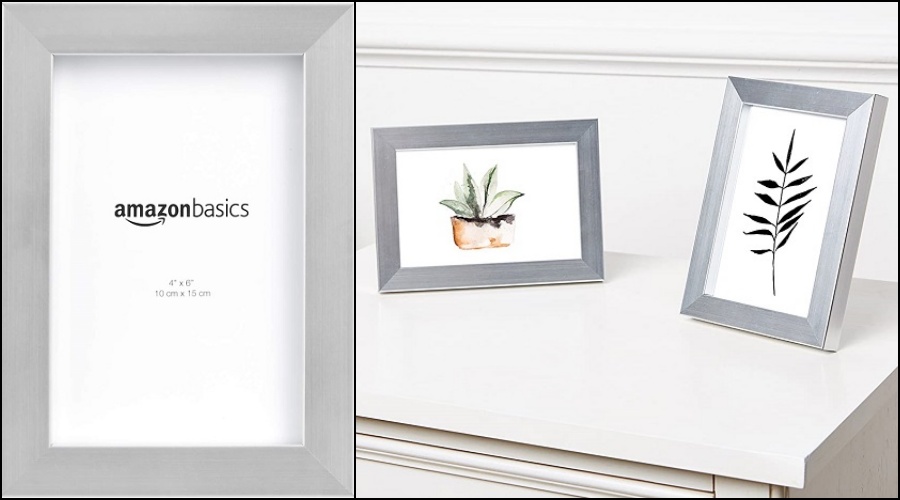 Buy this on Amazon for AED 28.00.
Simple, classic, and elegant, this picture frame fits one 4 x 6 inch photo. It comes with an easel-back so you can display it on a shelf, as well as hooks so you can hang it on the wall. Each pack includes 2 picture frames, offering good value for money!
2. Hanging Picture Display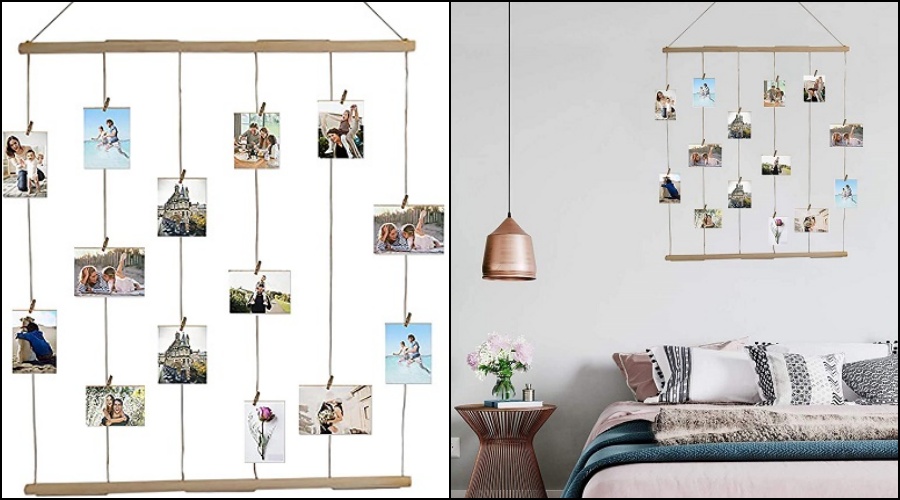 Buy this on Amazon for AED 40.00.
This picture display includes 12 clips for hanging pictures on a wooden frame. It's the perfect way to display multiple photos, which you can replace from time to time! Other than photos, you can also use it to display cards, art works, and other items.
3. Baby Handprint and Footprint Frame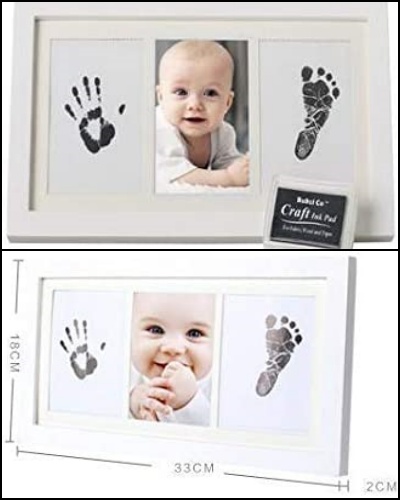 Buy this on Amazon for AED 46.65.
If you have a newborn baby in the house, here's a great way to make a keepsake! This frame includes space for a standard 11 x 9 cm photo, along with acid-free mats and a non-toxic ink pad for your baby's handprint and footprint. This frame also makes a good gift idea!
4. AmazonBasics 4×6 Picture Frame (5-Pack)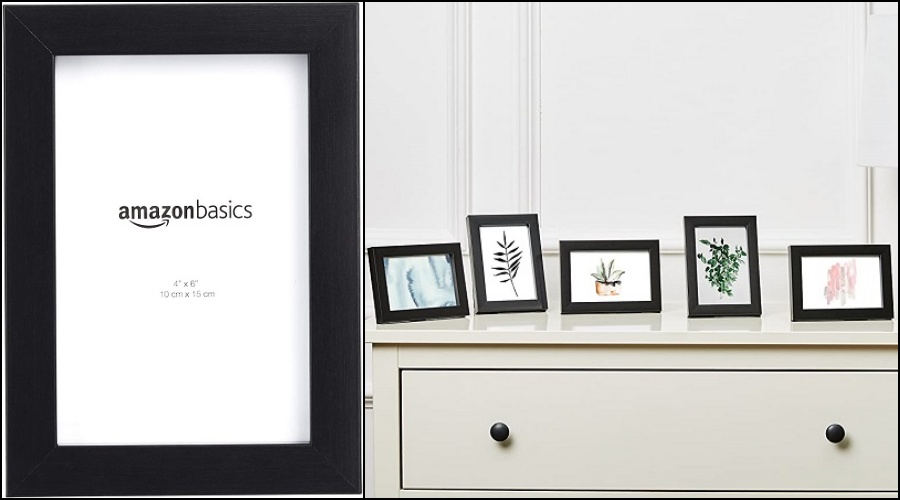 Buy this on Amazon for AED 49.00.
This set includes 5 picture frames for 4 x 6 inch photos — talk about cost effective! Each frame includes an easel back for displaying on a table (horizontally or vertically), and a hook for hanging on the wall. These frames are available in classic black or silver colours.
5. Photo Holders (25-Pack)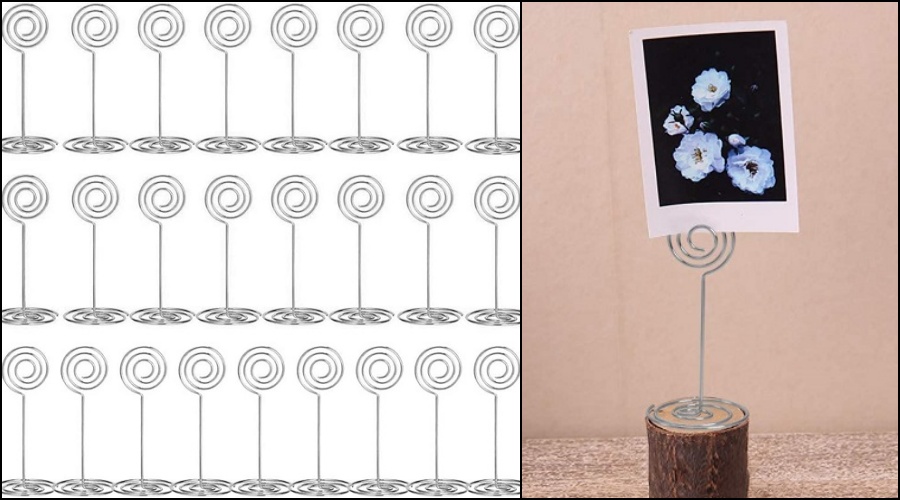 Buy this on Amazon for AED 97.82.
Planning a party anytime soon? This set of 25 photo holders would make the perfect display and giveaway! Aside from photos, these can also be used to hold table numbers, names, cards, and notes. You can use them at parties, weddings, at home, and even in the office!
6. Hanging Picture Album
Buy this on Amazon for AED 65.44.
Feeling "artsy" and eager for a DIY project? Check out this 30-piece set of paper frames (mixed colours), wooden clips, and string to make a hanging photo display. Each frame can fit a standard 5 inch (12.7 x 8.9 cm) photo. Now you can decorate your room with your favourite pictures, anyway you like!
7. Ferris Wheel Photo Frame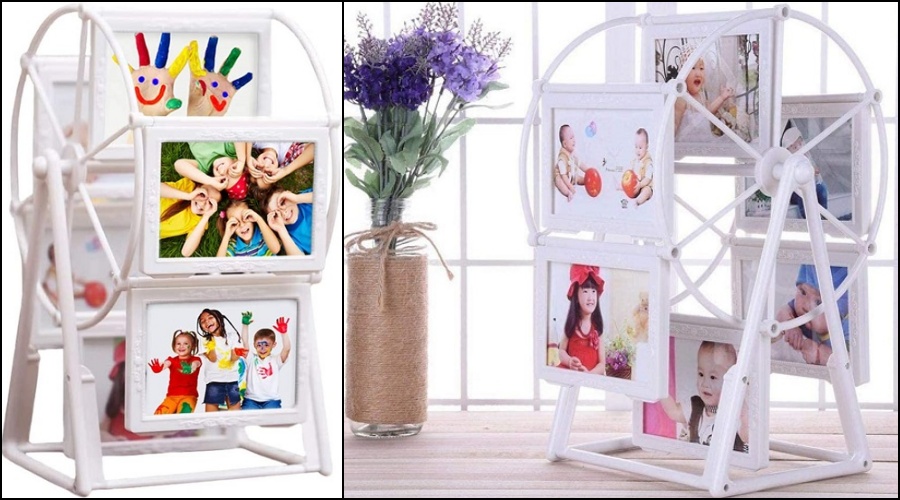 Buy this on Amazon for AED 55.00.
Bring the thrill and excitement of amusement parks into your home with this frame that rotates just like a Ferris Wheel! There are 6 frames for displaying 12 pictures (size 12.7 x 8.9 cm each). It's the perfect decor for your living room, and a great gift idea, too!
8. Metal Tree Double-Sided Frame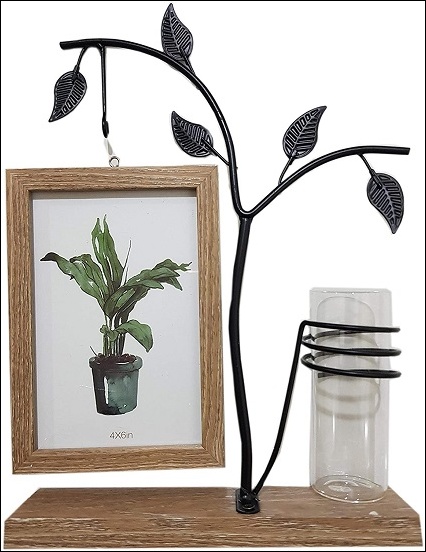 Buy this on Amazon for AED 50.00.
Looking for an elegant addition to your living room or bedroom? This double-sided picture frame could be just what you need. Made of metal frame and material, it features an eye-catching tree design. Good for personal use or as a gift for a friend!
Indeed, photographs are a great way to preserve wonderful memories. With these frames, you can display your photos in unique and creative ways — at home or even in your office!