Earlier this year, cities and countries all over the world have had to "lock down" due to the ongoing health crisis. This has led to many of us having to stay at home — and, in the case of many office workers — having to work from home as well, for everyone's safety.
Consequently, many of us have begun working from our very own home office, using laptops and other devices to stay productive, despite the current circumstances. It's important that we make this home office comfortable and conducive for work and creativity.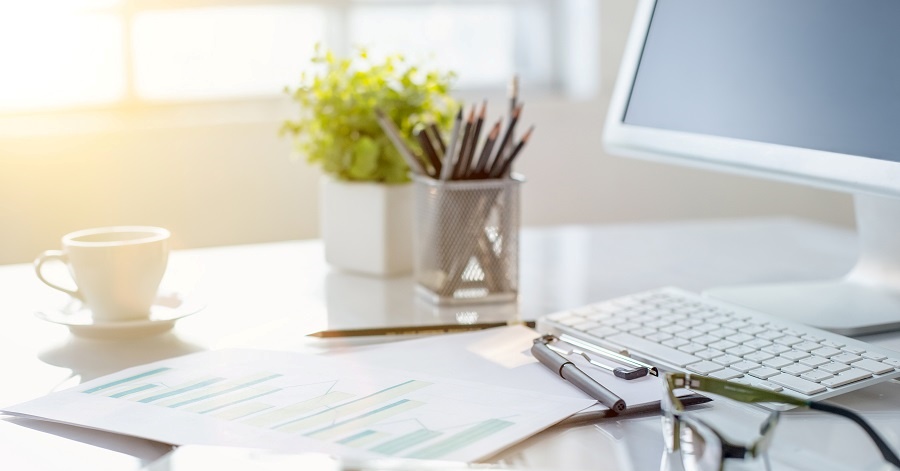 Stay Productive & Creative with These Home Office Tips
Now that you have more time to spend at home, take this opportunity to transform your home office into a place that inspires productivity and creativity. Whether you're an office executive, business owner, or freelancer working from home, here are some great ideas for setting up your personal home office:
1. Design a home office that reflects your personal style.
Do you like bold colours and patterns, or do you prefer neutral hues and shades? Now is your chance to design a home office that reflects your own unique style! From the office furniture to the lighting to the desktop organizer, don't be afraid to "express yourself" through your home office design!
2. Display family photos for inspiration.
Whether your family is living with you here in the UAE, or they're staying in your home country — it's always nice to display family pictures for inspiration. You can place them in frames arranged on your desk, or perhaps hang them in photo clips to make a unique wall decoration. Check out these picture frames and photo displays that you can easily get online, and start displaying your most unforgettable memories!
3. Add a touch of green to your home office.
Adding a touch of green into your home office is always cool on the eyes, and good for your health, too! From succulents to snake plants, there are plenty of indoor plants guaranteed to bring some natural colour and fresh air into your home office. Don't forget to place them in cute and colourful pots for a more refreshing look!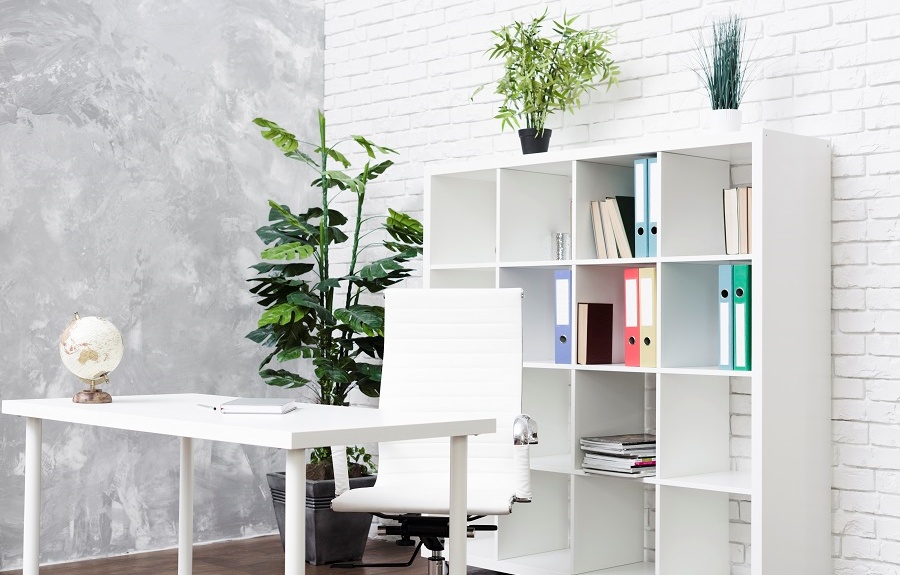 4. Decorate your own home office "art gallery."
Framed photo prints, landscape paintings, abstract designs, multimedia, sculptures — there are plenty of art works to choose from, depending on your personal taste and budget. You can buy some art works online, or if you know an artist personally, you can ask him/her to create something for you. Without a doubt, hanging these on your wall can help you stay relaxed, inspired, and productive throughout a busy work day in your home office.
5. Create an artistic masterpiece of your own.
You don't always have to spend a whole lot of money on art works; if you're an artist — or if you have a creative side — nothing beats decorating your home office with your very own masterpiece! You can sketch, paint, sculpt, crochet, do some macrame — the possibilities are endless! Don't be shy to express your creativity!
6. Add a rug for aesthetic and relaxation purposes.
If you have extra space by your desk or in one corner of your home office, consider laying a carpet or rug on the floor. Not only will this add a dash of colour into the room; it also serves as a space for you to relax, read a book, or drink a cup of coffee as you take a working break. Your family and friends are bound to love this space, too!
Speaking of which, check out these cozy carpets and rugs that you can easily buy online for your home office.
7. Optimize your home office space.
Setting up a home office is not easy, especially of you have limited space. The key is to optimize by making good use of space, no matter how big or small. You can do this by piling cabinets vertically, using space under the computer table as storage, or getting a desk organizer for all your supplies. Just remember to keep it simple; after all, "less is more" when it comes to utilizing office space.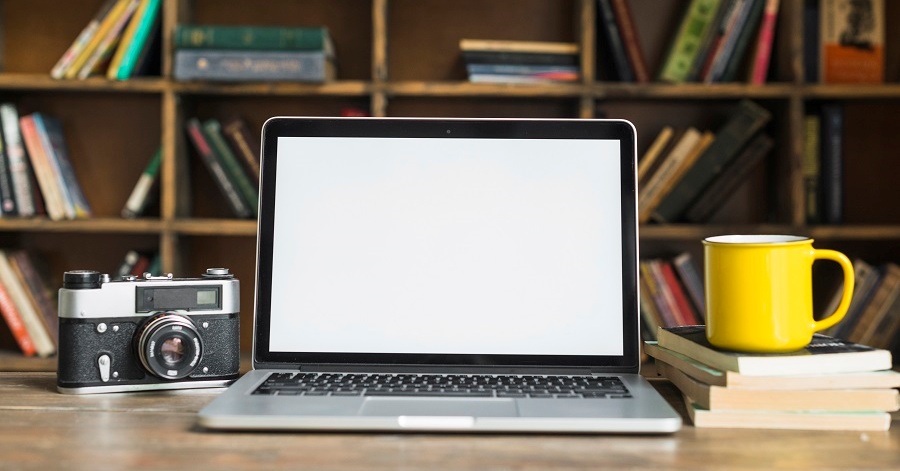 8. Set up your personal library.
If you are a book lover, or if your work involves having to use multiple documents and folders, then you should definitely have a library in your home office! Designate one wall or corner as your "book space" to set up up book cabinets or shelves. Don't forget to add extra touches, like colourful book ends, some potted plants, and framed pictures for aesthetics.
9. Combine old and new pieces.
You don't have to buy new furnishings or decor in setting up your home office. You can always mix and match whatever you have at home. Is there a drawer in your bedroom that's not getting used? Check! A side table in the living room that can double as a book rack? Check! An unused blanket that could serve as wall tapestry? Check! You don't have to follow conventional styles; in fact, combining old and new pieces is always more exciting, don't you agree?!
10. Get rid of things that you don't use anymore.
As world-renowned organizing consultant Marie Kondo suggested, get rid of things that do not "spark joy" anymore — whether it's a pair of shoes or t-shirts that have been stuck in your closet for years, or perhaps some books that you have barely looked at for the longest time!
Kondo's "Konmari" method also applies to your home office. Are there any items that are not being used or simply taking up space? Now is the time to de-clutter and get rid of these items. If they are still in good condition, you could sell them online or give them away — let someone else give your unwanted items a new lease on life!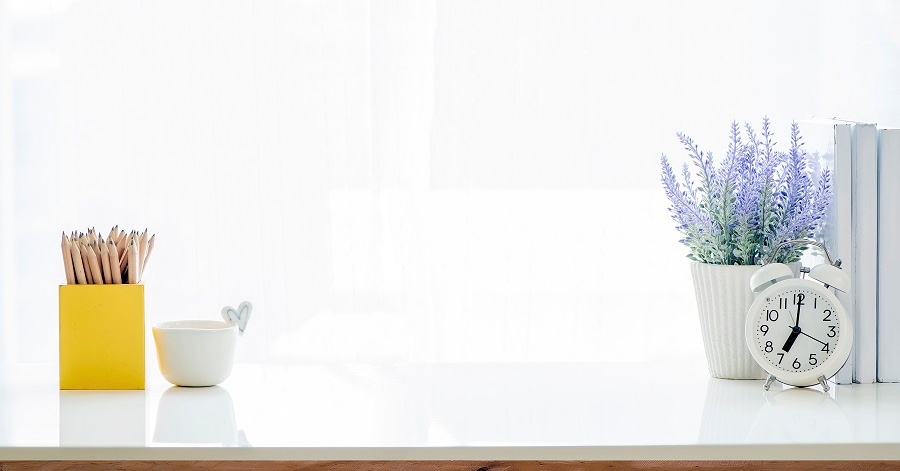 No matter how long you have been working from home, it's important to make sure that your home office inspires you to be productive and creative. After all, we are not sure how long the current crisis will last, so we should make the best of our situation, including our work and living spaces.