Aside from its remarkable performance in its fight against the health crisis, the UAE has been hailed as the third safest country in the world according to a recent report published by global database Numbeo.
Also read: Wallet Test: How Honest is Dubai?
Numbeo, the world's largest internet database, has released its Crime Index by Country 2020 mid-year and revealed the UAE making it in the top 3 globally and 2nd in the region.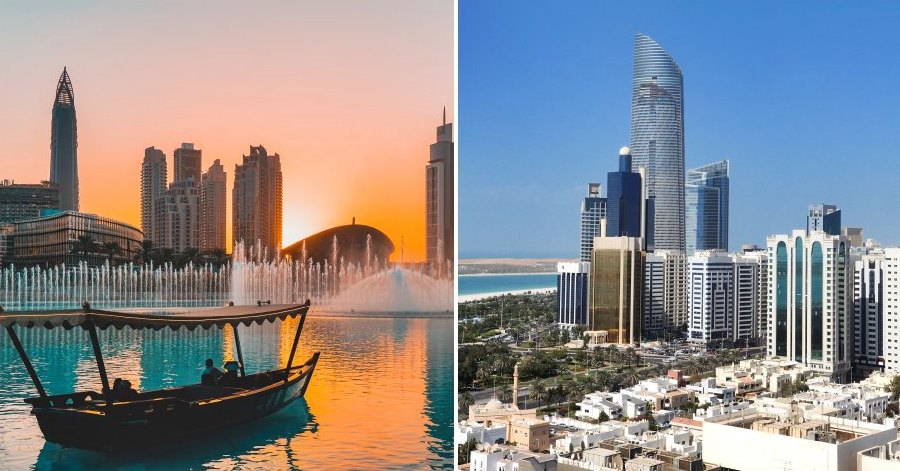 UAE Ranks Third Among Safest Countries in the World – Report
The UAE garnered 84.55 points for its safety index score and a crime index score of 15.45, as shared in a report by Gulf News.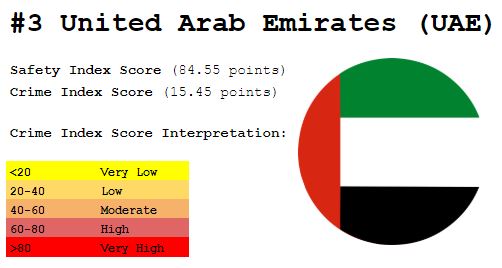 According to Numbeo, "The crime index is an estimation of the overall level of crime in a given city or a country. We consider crime levels lower than 20 as very low, crime levels between 20 and 40 as being low, crime levels between 40 and 60 as being moderate, crime levels between 60 and 80 as being high, and finally crime levels higher than 80 as being very high."
Safety index, on the other hand, is the opposite of the crime index. A higher safety index means a country is safe.
As of July this year, the five safest countries according to the Numbeo report are:
Qatar 

(88.10 points)

Taiwan 

(84.74 points)

UAE 

(84.55 points)

Georgia 

(79.5 points)

Oman 

(79.38 points)
Numbeo's crime index for mid-2020 was based on the levels of safety and crime. The mid-year report ranked a total of 133 countries.
Hong Kong also made it as 6th in the report, followed by Slovenia and the Isle of Man. 
Switzerland, meanwhile, ranked 9th and Japan makes the list at #10.
Other more populated countries such as China, Pakistan, and India stood at 33rd, 67th and 69th place, respectively.
The least safe countries in the world, as per the report, are Venezuela (15.64 points), followed by Papua New Guinea (19.96), South Africa (22.71), Afghanistan (23.03) and Honduras (23.35).
UAE Crime Rates
Based on the report, the UAE received 11.27 points for its overall crime rates. And the impressive score, considered as having 'very low' levels of crime, is based on the following factors:
Worries home broken and things stolen: 13.85 (Very Low)

Worries car stolen 10.57: (Very Low)

Worries things from car stolen: 16.04 (Very Low)

Worries attack 13.49: (Very Low)

Worries being insulted: 17.34 (Very Low)

Worries being subject to a physical attack because of your skin color, ethnic origin, gender or religion: 13.19 (Very Low)

Problem people using or dealing drugs: 17.48 (Very Low)

Problem property crimes such as vandalism and theft: 15.54 (Very Low)

Problem violent crimes such as assault and armed robbery 11.57: (Very Low)

Problem corruption and bribery: 23.29 (Low)
Although the UAE is far from being a perfect country in terms of crime and safety, the government's efforts in curbing these occurrences in the system make the country worth emulating by other countries in the region and the rest of the world.
ALSO READ: Is Dubai safe? UAE Safety for Travellers, Women, Expats, Workers