A few years ago, super typhoon Haiyan, with the local name "Yolanda," hit the Philippines. It was one of the strongest typhoons ever recorded, with massive storm surges devastating crops, destroying entire communities, and leaving millions of people homeless.
Today, a new typhoon is set to enter the Philippine Area of Responsibility (PAR). The Philippine Atmospheric Geophysical and Astronomical Services Administration (PAGASA) announced that typhoon Mangkhut is set to enter PAR on Wednesday, 12th September 2018, CNN Philippines reported.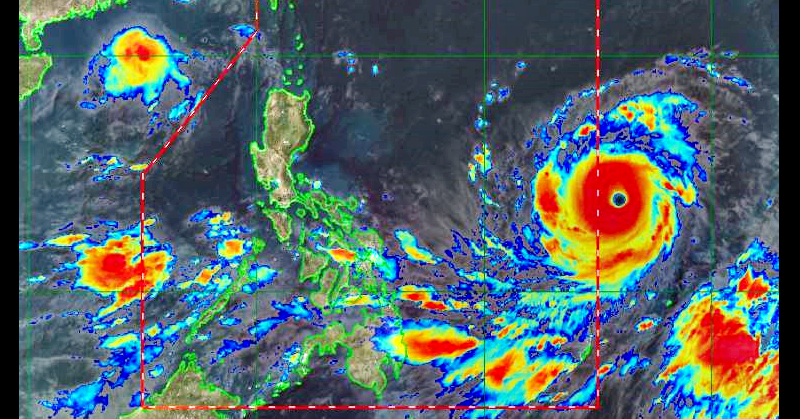 Super Typhoon "Ompong" Barrels Towards Philippines
Once Mangkhut enters Philippine territory, its local name will be "Ompong." According to PAGASA, the typhoon has slowed down but gained in strength. It will go over Northern Luzon — particularly Cagayan and Batanes — on Saturday, but heavy rainfall is expected by Friday.
Weather forecaster Robert Sawi stated that Ompong will be weaker than Yolanda, although he mentioned that it could become a super typhoon. PAGASA categorizes a super typhoon as one that carries more than 220 kilometres per hour (kph).
PAGASA reported that Mangkhut currently has 200 kph centre winds and 245 kph gusts. Comparatively, Yolanda carried 235 kph centre winds. In any case, Mangkhut/Ompong is bound to cause widespread damage, including uprooted trees and damaged infrastructure.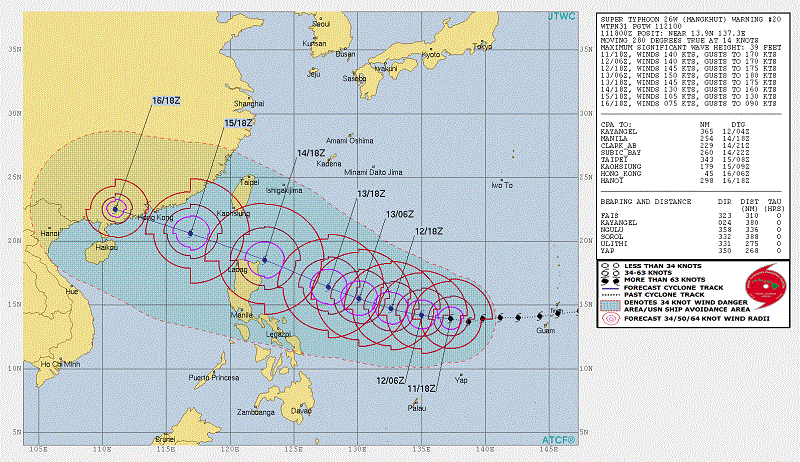 JTWC Categorizes Mangkhut as "Super Typhoon"
Notably, the Joint Typhoon Warning Centre (JTWC), a US weather agency based in Hawaii, has already categorized Mangkhut as a "super typhoon," Inquirer.net reported. An advisory from the agency stated that Mangkhut was carrying 250 kph centre winds and 306 kph gusts.
It may be noted that JTWC measures the average winds of a weather disturbance every minute, whereas PAGASA measures average winds every 10 minutes.
The latest JTWC typhoon track shows that typhoon Ompong will cross over Northern and Central Luzon from Friday thru Saturday, before exiting PAR by Sunday. In the meantime, government agencies across the Philippines are preparing for the incoming typhoon — issuing alert warnings, cancelling classes, and ensuring that emergency measures are in place.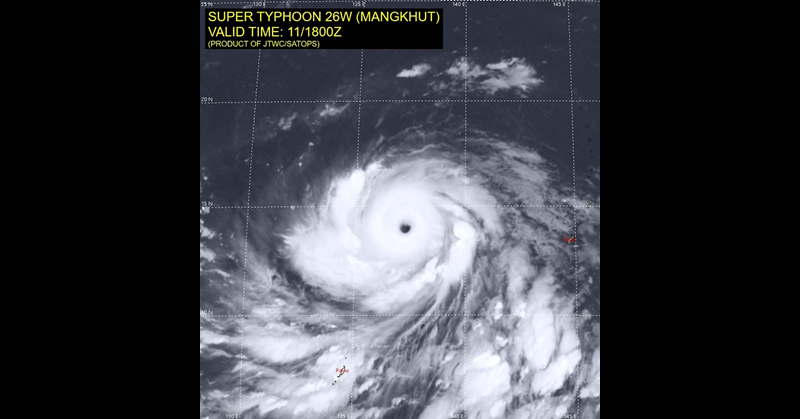 Please stay tuned for more updates about typhoon Ompong! For the latest details and satellite images, please visit the PAGASA official website. You may also want to bookmark #ompong on your browser.
The Philippines encounters quite a number of typhoons every year, and is one of the countries that are most vulnerable to climate change. We can only hope and pray that typhoon Ompong will not wreak so much havoc, and that our loved ones in the Philippines will stay safe and sound.