During summer or even at school, children look forward to swimming at the beach or the pool to cool off on hot days and to have fun.
ALSO READ: Six Accused for Death of 4-year Old Boy who Drowned in Sharjah
However, the dangers that come with this activity, whether indoor or outdoor, should always remind parents and guardians to keep a close eye on kids, especially young children who, more often than not, are still learning the skills to be left alone or unsupervised in the water. Especially this season, when kids are still out of school and are on vacation with families, it's very important to spend time with the children because they will more often than not want to get into activities that could put them at risk for injuries or accidents.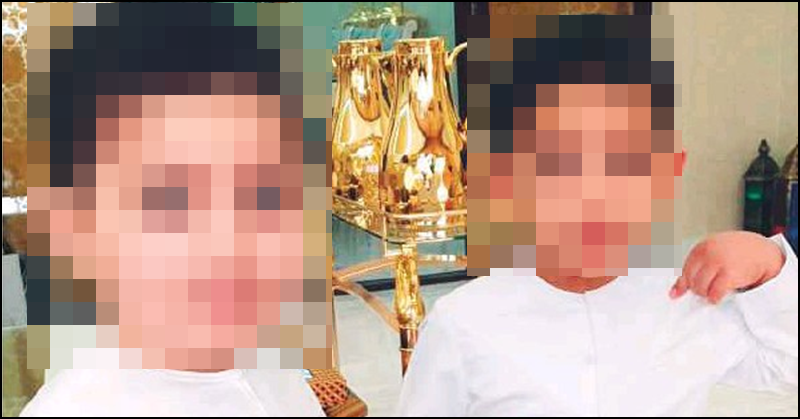 Two Boys Die from Drowning in Neighbour's Pool in Ras Al Khaimah
Such is the case of the twin boys who managed to slip outside of their house and go to their neighbour's swimming pool where they were found dead in the Khazam area of Ras Al Khaimah on Thursday night, as shared in the report by the Gulf News.
At around 10:10 pm on Thursday night, the police received a report about the twins going missing, and they rushed to the scene to begin a search, when a second call was received at 11:33 pm to report that the two boys had been found drowned in a neighbour's swimming pool.
Paramedics rushed the two boys to the nearest hospital but they were pronounced dead on arrival.
According to the boys' uncle Hassan Al Awadi, the incident took place when the boys' mother was out shopping for nappies and milk, and the boys took their bicycles out without being seen by the housemaids or their two older siblings, aged nine and six.
The boys reportedly brought their bicycles and entered their neighbour's house as the door was left open and they fell in the swimming pool.
Upon returning and realizing that the twins were nowhere to be found, the mother searched for the boys and reported the incident to the police until a neighbour discovered they had drowned.
Regarding the accident, Al Awadi said, "It is a tragic incident but the parents remain patient and accept Almighty Allah's desire."
For his part, Brigadier Dr Mohammad Saeed Al Hamidi, director-general of the General Directorate of Central Operations at Ras Al Khaimah, reminded parents and guardians to monitor their children and to not leave them unattended at all times.
Al Hamidi also urged the public to close and secure doors leading to pools and to put barriers around swimming pools, which would prevent young kids from attempting to swim unsupervised. He expressed his deep regret at the incident and offered his sympathy and condolences to the family.
Incidences of drowning account for seven percent of all injury-related deaths with an average of 360,000 annual deaths reported worldwide — the most common age bracket being one to four years.
ALSO READ: Filipino School Employees in Sharjah Convicted over Drowning Incident