The UAE, which is among the Arab nations that comprises the Gulf region, has much traditional and cultural heritage to its belt. Aside from its modern-day features, the country has managed to preserve parts of what has made it known to the rest of the world – its unique colours and culture, which can be seen in its architecture, customs, as well as retail offerings.
ALSO READ: Check Out Over 50,000 Titles About UAE at Qasr Al Watan Palace Library
To support the national government's bid to promote Emirati heritage, the Dubai municipality has launched a project that aims to revitalise the traditional market scene in the city, specifically in Deira.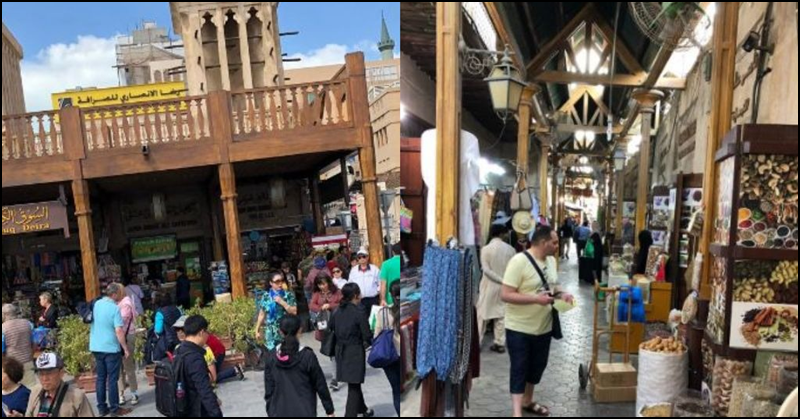 Revitalisation Project of Dubai's Deira Market Completed
In line with this, the Dubai municipality on Saturday (June 1), announced the completion of a project to revive the traditional markets of Deira, as shared in a report Arabian Business.
The initiative aims to revive the area's traditional markets and reinforce its role as a major cultural and tourism attraction in the emirate, a statement from the Dubai Municipality was quoted.
With its goal to preserve the character and historical importance of Dubai's traditional markets, the project also adds several creative touches to the surrounding modern buildings to enhance the area's historical ambience, the statement added.
This effort also falls under the development projects approved by His Highness Sheikh Mohammed bin Rashid Al Maktoum, Vice President and Prime Minister of the UAE and Ruler of Dubai, earlier this year.
The revitalisation project of the Dubai markets was carried out in two phases, the first of which included the completion of the main information centre at the entrance of the Grand Souq in Deira.
Meanwhile, a second centre built close to Al Ras Metro station offers tourist maps and information brochures on the traditional markets and historical landmarks.
Work on the project covered installation of shades, development of the floor and ceiling, installation of market entry signboards and billboards, facilitating market connectivity and visitor traffic movement, as well as installing seating areas. Street names and nameplates were changed to reflect the heritage and traditional spirit of the place, as well.
As for the second phase of the initiative, work included the addition of an Abra station opposite the historic Shindagha district in addition to allocating a bus stop to give easy access to tourists. These sites will be implemented in conjunction with the Deira Waterfront Development project.
For his part, Dawoud Al Hajri, director general of Dubai Municipality, said: "Dubai has witnessed significant leaps in its development over the past few decades and has become a global trading and business hub in a short period of time."
The Dubai Municipality project aimed to preserve more than 220 historical buildings by renovating their exteriors and restoring their historical and architectural uniqueness.
ALSO READ: Quranic Park Now Open, Free Entry for All Visitors