Yesterday, there was a car accident in Al Khail Road where 2 people died and 10 got injured as three buses collided. Today (February 4, 2021), another traffic accident took place in Hassah Road near Saih Shuaib area and left 15 people injured.
Also Read: 5 Steps: What to Do in Case of Minor Car Accidents in Dubai
The Dubai Police reported on their official social media accounts that 2 vehicles collided because of a driver that failed to properly overtake another vehicle in a two-way street.

15 injured in two-vehicle Traffic Accident in Dubai
Fifteen people were injured in a traffic accident involving two vehicles on Hassah Road near Saih Shuaib area in Dubai earlier this morning (on Thursday).
According to Brigadier Saif Muhair Al Mazrouei, Director of the General Department of Traffic Police, the Command and Control room at the General Department of Operations, received a report on a major traffic accident involving a vehicle and a minivan in Saih Shuaib area.
Also Read: Getting Car Insurance in Dubai? Here's Everything You Need to Know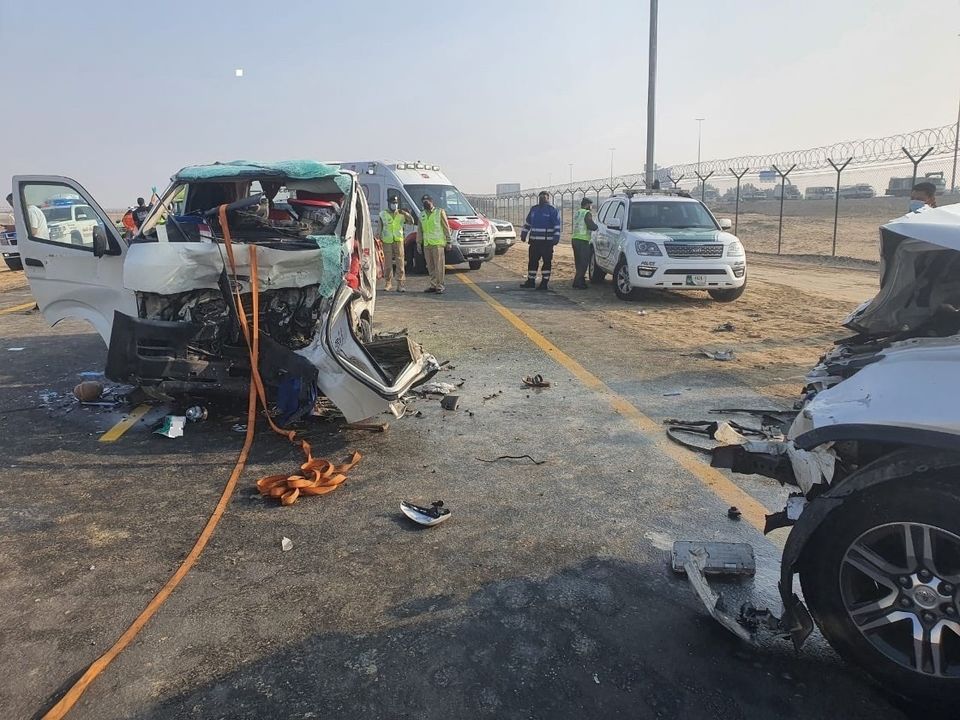 Brig. Al Mazrouei explained that the accident happened when a driver failed to properly overtake another vehicle on a two-way street.
"The head-on collision resulted in 15 injuries including four severe, seven moderate, and 4 minor," Brig. Al Mazrouei said.
"Emergency teams, first responders, and traffic police patrols were immediately dispatched to the accident site to provide first aid and emergency medical service to the injured on site. They also facilitate the transfer of the severely injured to a hospital for further necessary treatment" Brig. Al Mazrouei confirmed.
The director of Dubai Traffic Police warned against improper overtaking, sudden swerving and distraction while driving. He noted that most accidents on highways occur due to violations of traffic laws and they lead to huge loss of innocents lives.
Brig. Al Mazrouei further advised members of the public to adhere to the legal speed limits and to keep a safe distance between vehicles.
Also Read: How to Get a Driving License in Dubai
Below is the post from the official Facebook Page of the Dubai Police regarding this incident: