Gone are the days when we had to wait for a week to watch our favorite TV series, or consult a cinema guide to know the latest movie schedules. Thanks to video streaming services, we can watch top-rating shows and flicks… anytime, anywhere we want!
Whether you're following a hit series or planning to watch a cinema blockbuster, you can binge watch all you want, thanks to video streaming services such as Netflix, Disney+, Viu, and several other platforms that have taken Dubai — and the entire UAE — by storm!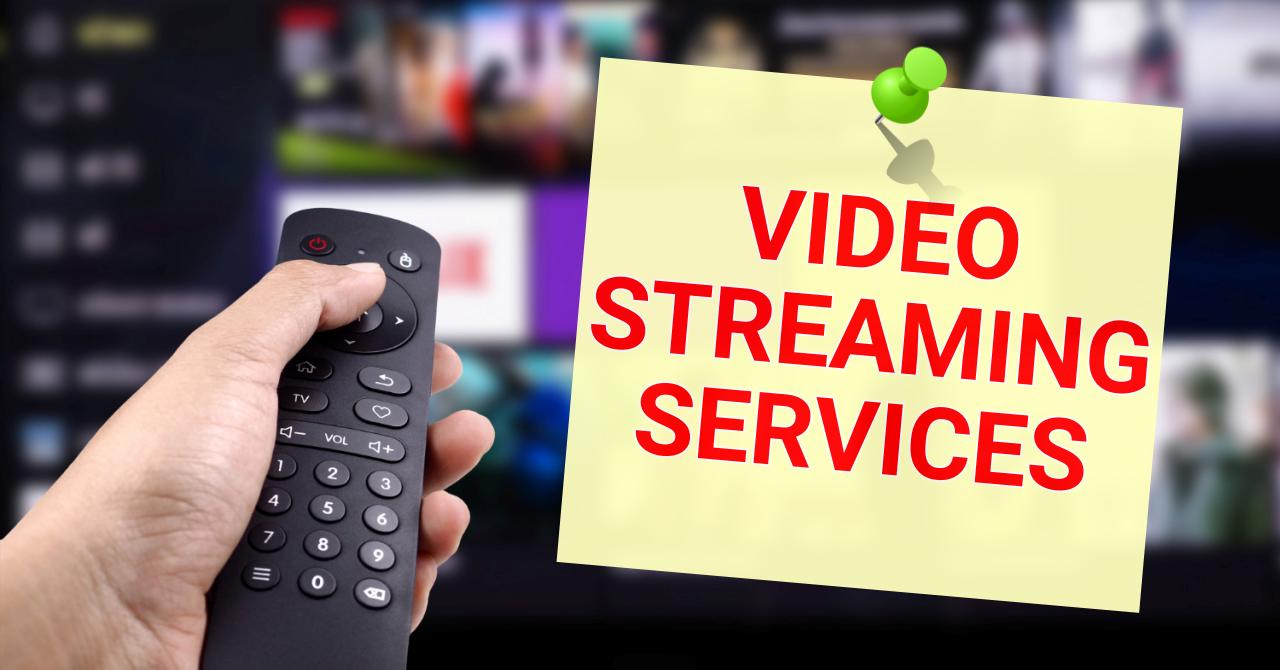 10 Best Video Streaming Services in Dubai
The great thing about video streaming is that it involves multiple viewing options. You can watch on your mobile phone, laptop, or Smart TV. You can stream your favourite shows using a mobile app, or a website. What's more, video streaming services in Dubai offer a wide range of shows: Hollywood blockbusters, Arabic movies, Bollywood films, and Asian series, to name a few!
For each platform below, we have included a brief description of the service, along with free trial periods, subscription costs, and packages:
1. Amazon Prime Video
Amazon Prime Video was launched in the UAE in 2019. Among its most popular shows are Good Omens, Hanna, The Man in the High Castle, and The Marvelous Mrs. Maisel. Furthermore, the platform offers Hollywood films and Bollywood movies. Some of these movies come with Arabic audio and subtitles.
For those who are interested, you can avail of a free 30-day trial with Amazon Prime Video. Afterwards, you subscribe for just AED 16 a month, or AED 140 per year. Check out the official website of Amazon Prime Video for more details.
2. Apple TV+
This service was launched by Apple in November 2019. Naturally, you can watch Apple TV+ plus on your iPhone, iPad, Apple TV, Mac, and other Apple devices. Likewise, you can also access the service using select Samsung Smart TVs, LG, Amazon Fire TV, Vizio, Roku, and Sony platforms.
Apple TV+ features plenty of films, drama series, sitcoms, sports documentaries, and many more. After a free 7-day trial, you can subscribe to this service for just AED 27.99 a month. For more details, visit Apple's official website.
3. BeIN Connect
If you're a football fan, then you're in for a treat! BeIN Connect has exclusive rights to the English Premier League, French Ligue 1, Primeira Liga (Spain), and Serie A (Italy). In addition, the platform has expanded their content to include movies, entertainment, and shows for kids.
The basic package of BeIN Connect costs AED 19 a month. Please note that online subscribers are limited to viewing sports shows and several children's channels only. For more information, please visit the official website of BeIN Connect.
4. Disney+
Disney+, which was launched in the UAE in June 2022, is a must-have for all families! You can watch shows using the Disney+ mobile app, or through the platform's official website.
The name "Disney" doesn't need much introduction, really! For several decades now, Disney brands such as Disney Animation, Marvel, National Geographic, Pixar, and Star Wars have wowed generations of fans with their amazing shows. There's the classics: Aladdin, Beauty and the Beast, The Lion King, The Little Mermaid, and many more!
Marvel shows on Disney+ include WandaVision, Loli, The Falcon and Winter Soldier, while Star Wars favorites include The Mandalorian and The Rise of Skywalker. Top series like Grey's Anatomy and The Simpsons are available, too!
Subscription to Disney+ costs AED 29.99 a month, or AED 298.99 for a year. This package can include up to four streams at a time, plus downloads on up to 10 devices. To ensure age-appropriate content for your children, you can set up their kids' profiles on Disney+. Yay!
5. Eros Now
For those who love Bollywood films and shows, a subscription to Eros Now is a must! As the online streaming arm of Eros International (Mumbai-based film producer and distributor), Eros Now offers lots of amazing content!
Eros Now has a huge library of over 2,000 films, plus numerous Indian TV shows and music. Among the platform's most popular shows are Bajirao Mastani, Cocktail, Love Aj Kal, Metro Park 2, Ram Leela, Shubh Magal Savdhan, and SideHero.
Notably, Eros Now features Indian movies and shows in more than 10 languages, including Kannada, Marathi, and Telugu. Subscription costs only AED 11.99 month; what a great deal! Learn more about Eros Now by heading to its official website.
6. MBC Shahid
MBC Shahid happens to be one of the first on-demand video streaming services in the country, featuring Arabic, English, and Turkish language content. Its most popular shows include Project Runway Middle East and The Voice Arabia.
The platform also features dubbed or subtitled shows, including Hollywood films, British TV shows, Turkish soap operas, and even Korean romantic comedies. Recently, MBC Shahid ventured into a tie-up with Fox and Disney, so we can expect more amazing shows through this video streaming service!
After a free 7-day trial, subscription to MBC Shahid costs AED 20.53 a month. Other packages are Imagine (AED 51), Sports (AED 70.48), and Ultimate (AED 78.89). Visit the platform's official website to learn more about these packages.
7. Netflix
Netflix is hugely popular worldwide, including the UAE, where it launched in 2016. Some of the platform's most popular shows are Black Mirror, Bridgerton, Marriage Story, Roma, Stranger Things, The Irishman, and Wednesday, to name a few.
Aside from movies and TV series, the platform has a wide range of content, including documentaries, foreign films, and many more! As for subscription costs, Netflix in the UAE is priced at AED 29 a month (Basic Plan), AED 39 (Standard Plan), and AED 56 (Premium Plan). Check out the platform's official website for more details about these packages.
8. OSN+
Another leading video streaming service in the UAE is OSN+, which features Arabic and Turkish shows, along with English language content, and more. Notably, the platform has made deals with HBO, MGM, Paramount, and other major studios.
Among the most popular shows on OSN+ is Game of Thrones, Halo, Normal People, Suits, The Yellow Bus, and Vinyl. There's also plenty of Filipino shows, for our kababayans out there!
After a free 7-day trial, you can subscribe to OSN+ for AED 35 a month. Check out the platform's official website for more information.
9. StarzPlay Arabia
Are you interested in watching episodes of Friends, The Big Bang Theory, The Office, and many other TV shows? How about Arabic and Bollywood movies? All of these are available on StarzPlay Arabia, a popular streaming services in Dubai and the rest of the UAE.
After a free 30-day trial (yes, 30 days!), you can subscribe to StarzPlay Arabia for AED 40 a month. For more details, go to the platform's official website.
10. VIU
You may have heard of VIU, a streaming service that features Bollywood, Indonesian, Korean, and Filipino shows, with English and Arabic subtitles. This platform was launched in the UAE in 2017.
VIU offers two types of subscriptions: a free and paid membership. The premium subscription costs AED 30 a month, offers exclusive content and fewer advertisements. Head to the platform's official website for more information.
Final Thoughts
Without a doubt, video streaming services are here to stay, especially since people have gotten used to watching movies and shows "on demand." It's also great that here in Dubai, we have plenty of video streaming platforms to choose from!
Speaking of shows, are you a fan of podcasts? Here's a list of the best podcasts in Dubai… Prepare to be informed, as well as to be entertained!